FANATIC Foilboard Sky Wing
THE SKY'S THE LIMIT
Sizes: 4'6 / 4'7 / 4'8 / 5'0 / 5'2 / 5'4 / 5'6 / 5'8 / 6'3
The Fanatic Sky Wing board returns revised and improved.
With a shape close to the past version, this Wingfoil board is given new sizes. As compact and bulky as ever, this board will offer the performance you need to maneuver easily in flight.
This new Fanatic Sky and its epoxy construction offering more lightness is now available in 9 sizes to adapt to each rider.
From 4'6 "to 5'8" this board focuses on an early take-off and a reduced board size to provide great control and mobility.
Whatever the size, the new shape of this Sky wing is lightweight and increases the control of your board. The new inserts for straps allow a configuration adapted to each rider.
Features
---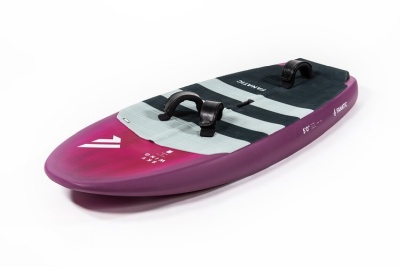 NEW SHAPES
9 new shapes for all riders and conditions
---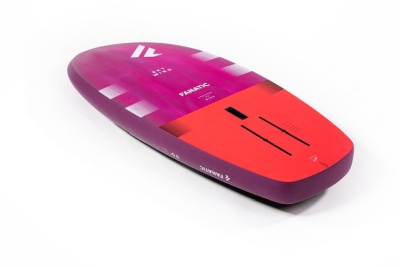 ROCKER LINE
Optimized rocker line and hard release edges for maximum glide and earliest take-off possible (sizes 4'8" and bigger)
---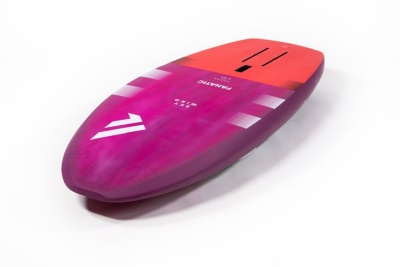 BOTTOM SHAPE
Clean bottom contours with slightly rolled Vee in the nose section for uninterrupted touch-downs (sizes 4'8" and bigger)
---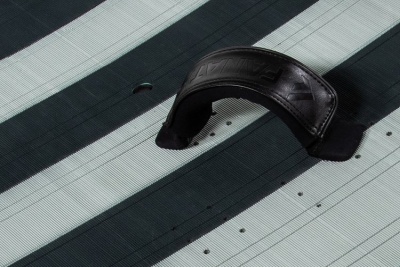 FOOTSTRAP OPTIONS
Additional footstrap inserts for double front strap, single diagonal front strap or new straight single front strap
---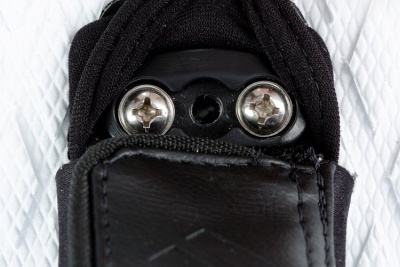 STABILITY
Double screw inserts for back strap
---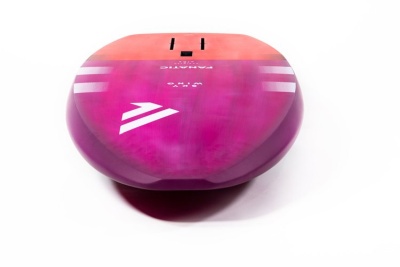 PULLED IN NOSE
Pulled in nose and tail sections to reduce swing weight and avoid catching in tight turns and on the wave
---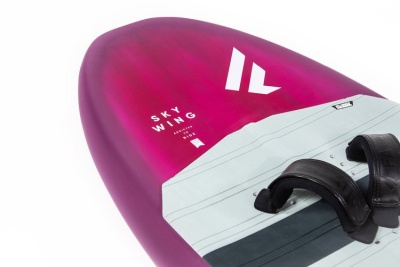 RECESSED DECK
Recessed deck shape for comfort, control and a direct connection with the foil
---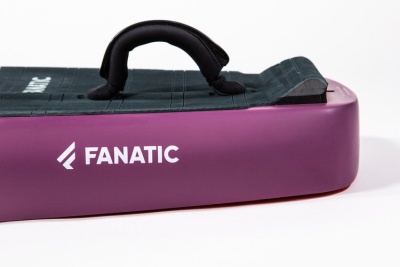 DECK PAD
Full deck pad with tail kicker for grip, comfort and support behind your back foot during starts
---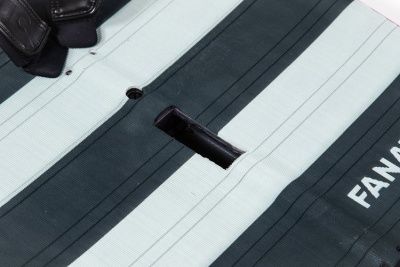 CENTER LINE BUMPER
Center line bumper on sizes 5'6" and bigger
---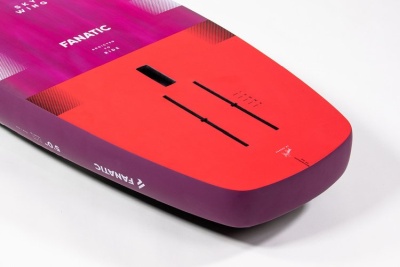 COMFORT
Carrying handles on deck and bottom for easy transport with or without foil mounted
---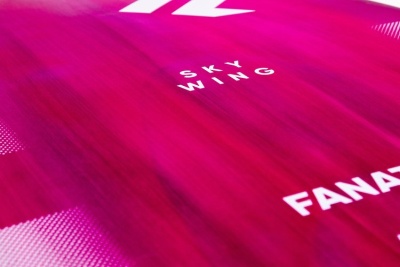 VEC
Lightweight Vacuum Epoxy Construction (VEC) with optimized layup and significantly reduced weight compared to previous models
---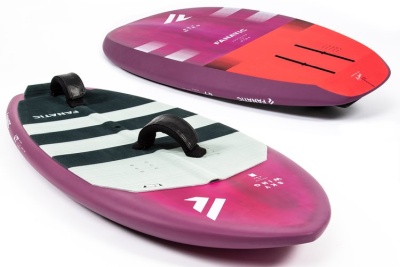 SIZES 4'6" / 4'7" FOR PRONE / ADVANCED WING
The two smallest shapes of 4'6" and 4'7" being dedicated Prone/Wing advanced combo boards, with low volume, more radical bottom contours and all features needed to push the limits.
---
VEC – VACUUM EPOXY CONSTRUCTION
Vacuum Epoxy Construction comes in a complex multi-step vacuum process with reinforcement patches in key areas such as boxes, centre spine and a full bamboo patch in the entire stance area. The light yet strong construction comes with a hand sanded finish adding to the unique custom appeal of this technology. For 2022 they refined this layup with a lighter core and additional reinforcements in key areas for a strong construction with significantly lower weight.
For instant answer - open the chat and ask your question. We're active 9.00-17.00 CET.
Is it afterhours? ​No problem - leave us a message and we'll respond early the next day.
​+48 513 020 570
For those who prefer phone calls - that's our number. You can give us a ring between 9.00-17.00 CET.