Didn't like your product?
Good News:
You can return it to EASY / SURF for any reason within 60 days
.
It's super EASY. You can simply undo the entire order within that period.
Here's what you have to do:
Notify us in oral or written form. We recommend you to fill in our cancellation form, but it is not mandatory.
Pack the goods. We will be grateful if you send it in the original packaging and tags.
Fill out the return form. It is not obligatory but will help us to improve the process of returning the product.

You can print it from here:

RETURN FORM


Please select the preferred choice on the return form:

Entire product value refund (in EUR).

Trade-in for other products.

Next purchase credit at EASY / SURF shop.​​​

Send the package with the return form to our address:
EASY SURF
Św. Michała 100


61005 Poznań




Poland




tel. +48 501 149 412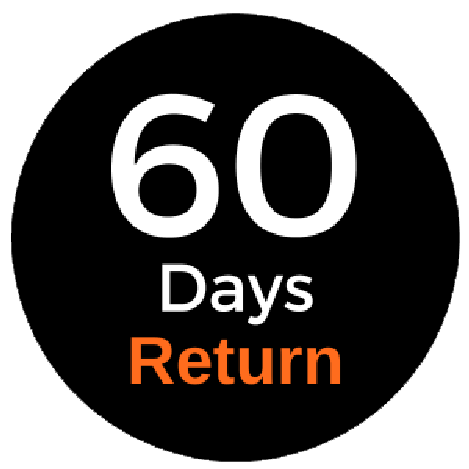 ​​Please note the following:
We recommend that you use registered delivery when sending packages back.
If goods are not returned in the condition in which you received them, EASY / SURF retains the right to claim compensation for any damages of the product that do not result from regular testing of the product's features and functionality. This compensation will be deducted from the refund.
Delivery Mistakes
It is very unlikely that you get goods other than ordered. However, we are only humans, and a mistake ... can simply happen. In case you discover a mistake on our side (e.g. sending the wrong size or color), simply contact our Customer Service by e-mail: info@easy-surfshop.com.
Justified returns due to incorrectly delivered products will instantly be exchanged or refunded. All returns will be arranged by us, so that you don't have to pay anything extra. In case we agree that you're returning (and you're paying for the delivery yourself ) you'll be of course reimbursed for the delivery cost.
Transport Damages
Please check your products immediately after receiving the delivery to make sure that they haven't been damaged in transport. If any damage is visible upon arrival, you have the right to refuse it and ask to have it returned to us.
If you do not notice the damage when you first open the parcel, please contact us immediately through Live Chat or by email at:
info@easy-surfshop.com
.
In the case of warranties please consult our specific solutions here
Want To Get More ?