DON'T MISS SPRING CLEARANCE LAST DAYS!

SPRING CLEARANCE HAS STARTED!
Spring Clearance ends in:
GET EXTRA DISCOUNT
Welcome to our Spring Clearance event! We need to make some space for the upcoming 2023 deliveries, so we thought that you can help us! 😉 That's why the more you buy, the bigger discount you get! We've set up quota thresholds that, once exceeded, give you an additional discount on top of our already great prices.

Here's how it works:
🌊 Splash 250 € or more in our store and receive a 3% discount on your purchase.
🏄‍♀️ Ride the wave with 500 € or more and get 5% off your purchase.
🪂 Soar high with 1500 € or more and enjoy a 7% discount.
💨 Catch the breeze with 2500 € or more and get a 10% discount.
🌬️ Blow us away with 4900 € or more and receive a 12% discount.
Remember, the thresholds do not add up - you'll only receive the additional discount for the highest threshold you've reached. But that means the more you buy, the more you save! 🤙 Hint: You can save more, by placing an order with your friends! 😉

FREE SHIPPING POSSIBLE
And there's more good news - we're also offering free delivery on orders over €149 (excluding Windsurfing boards and SUP hard boards). If you're ordering Windsurfing boards or hard SUP boards don't worry we also got you covered. We'll send them to you for free, but after you exceed the level of €1499.
You can check all info regarding shipping here.
Please note that free shipping is only available to customers in EU Zone 1 and 2.
Take advantage of our Spring Clearance event and get your hands on the latest water sports equipment at the best prices. Our team of windsurfing, kitesurfing, wing foiling, surfing, and SUP maniacs and experts are ready to help you choose the perfect gear, so do not hesitate and ask for advice. Check out the best deals and have fun already on the next forecast!

The best way catch us is by writing on LiveChat, but you can also reach us by:
📧 info@easy-surfshop.com
📞 +48 61 666 07 01

Terms and conditions of action here.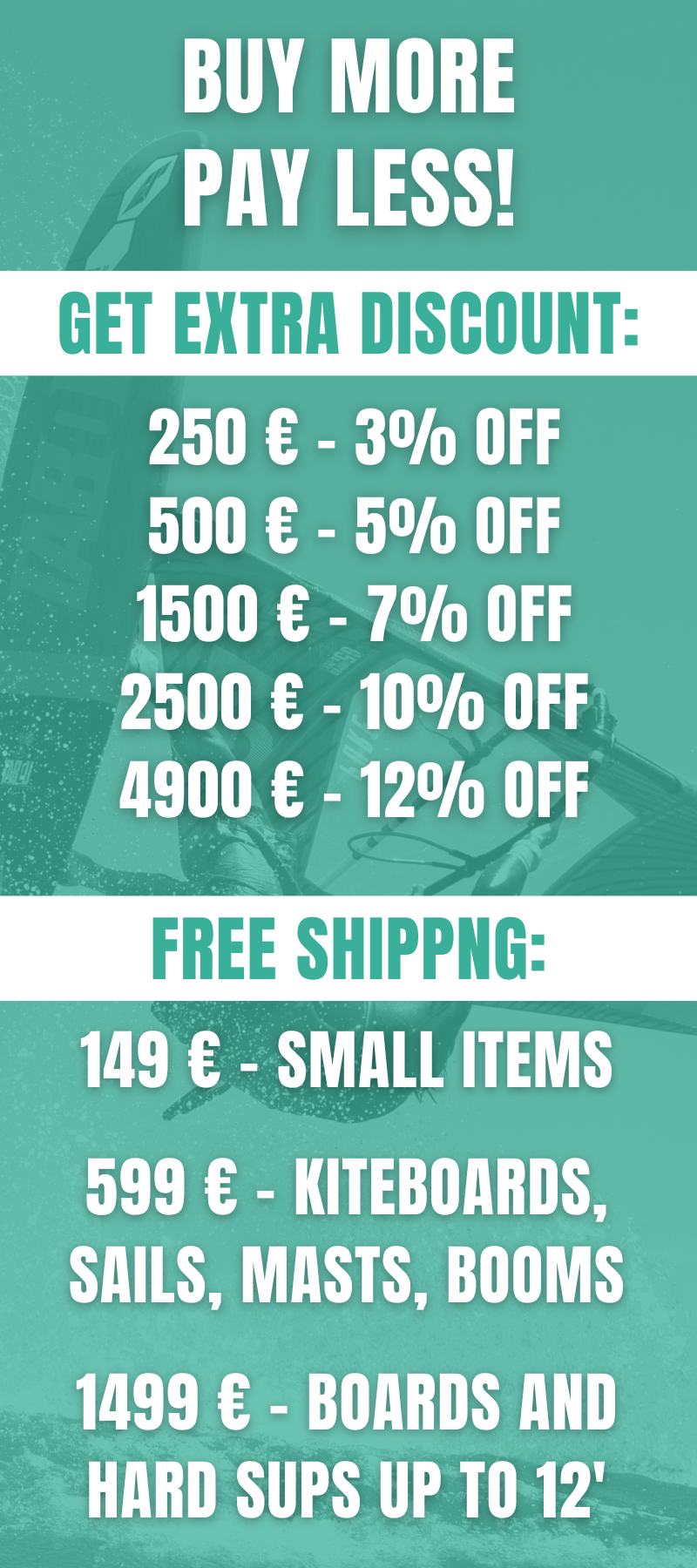 Want To Get More ?