​
CRAZYFLY Infinity Kite
Sizes: 5.0 | 7.0 | 9.0 | 10.0 | 12.0
Infinity is a two strut lightweight kite for foiling, surf and light wind freeriding. It is at home in underpowered conditions with incredible low end performance, unmatched stability and great drift.
Brand new Delta Bow shape makes the Infinity very predictable and easy to fly with gradual power delivery and smooth turning. The Delta Bow shape also offers a lot of hangtime for foil freestyle. The Infinity has great stability in underpowered conditions and in the edge of the wind window. It flies forward in the window with upwind ability of a race kite. With eight point fixed bridle, the Infinity has very light bar pressure and plenty of on the bar depower. It handles gusts extremely well without too much yank on the bar. The Infinity is a treat for downwinders and downwind loops.
Lightweight two strut construction offers the best of both worlds, as the Infinity is very close to weights of one strut kites, but offers stability, performance, and relaunch of a two strut kite.
The Infinity is a perfect kite for spending more time on the water and putting smiles on faces.
Manufactured exclusively in Europe, the kite is characterized by high quality materials while maintaining excellent performance when riding by amateurs and professionals in the field of kitesurfing
The Infinity – Endless ride.
Set included
Infinity kite
Kite backpack
Repair kit
User manual
Optional 5th line for 10 and 12m sizes
Features
---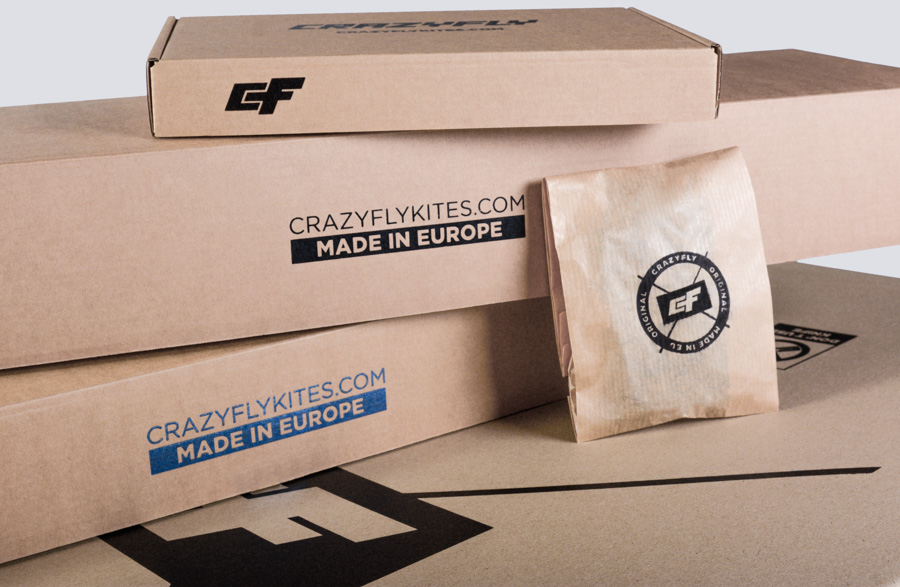 Eco Packaging
CrazyFly Team is extremely proud to have over 98% of their product packaging from recycled paper. In the last few years we have been working hard on this and have replaced almost all plastic packaging with paper. All kites and boards have zero plastic packaging and come in recyclable boxes.
---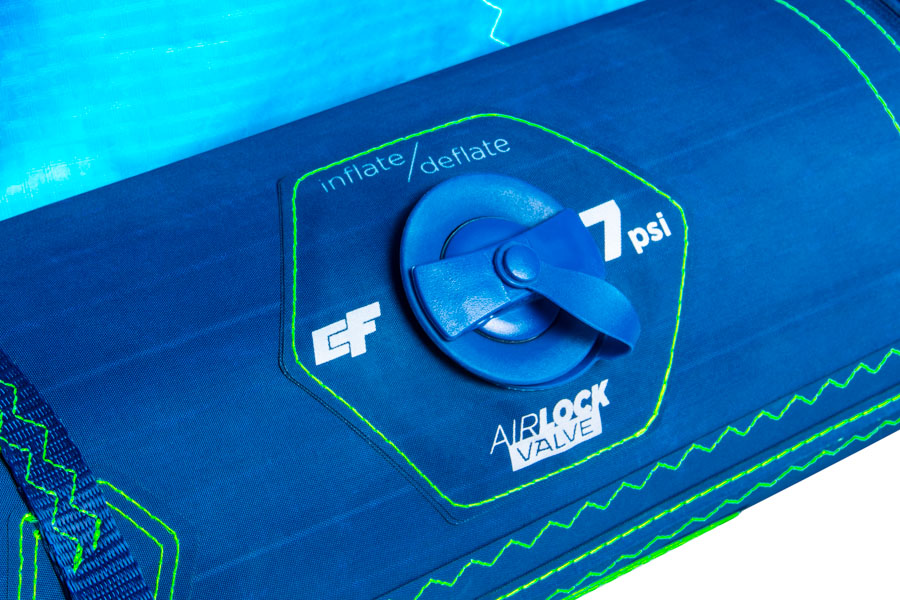 Airlock Valve
The Airlock valve brings easy and quick inflation & deflation of the kite. For added convenience the pump hose connects under the valve with a simple half twist motion and stays securely connected during the whole inflation process.
---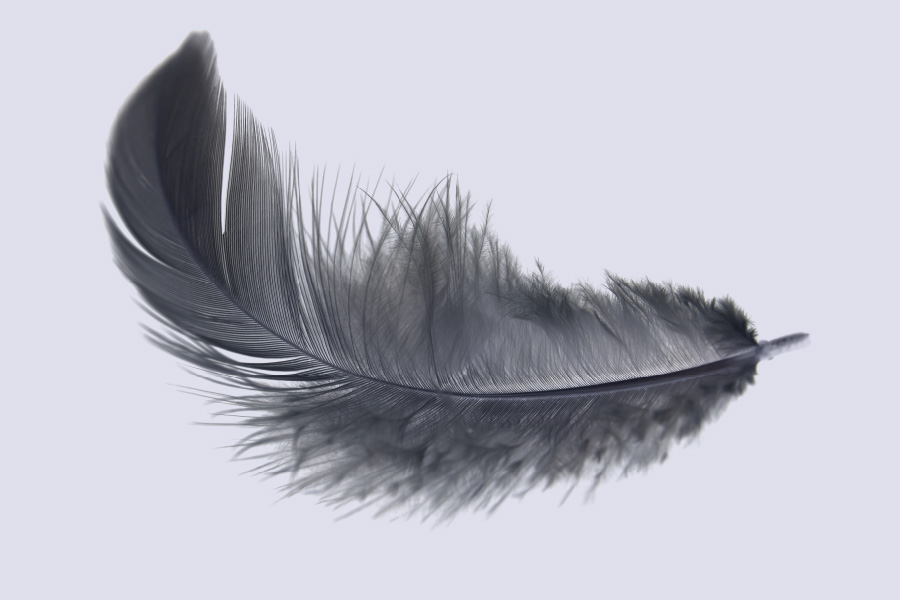 Lightweight Construction
The Infinity kite construction was streamlined to achieve the lowest possible weight, while keeping the kite rigid and responsive. Despite its light weight, the Infinity has a crisp Triplex triple ripstop canopy. We reduced the number of Arptex shields on the leading edge and narrowed down their total area covered to save weight. We joint as many panels together as possible for further weight saving, as every seam creates extra weight, because of overlapping materials, double sided tape inside the seam and extra thread. Thanks to the lightweight construction, the two strut Inifinity kite is in the weight range of one strut kites.
---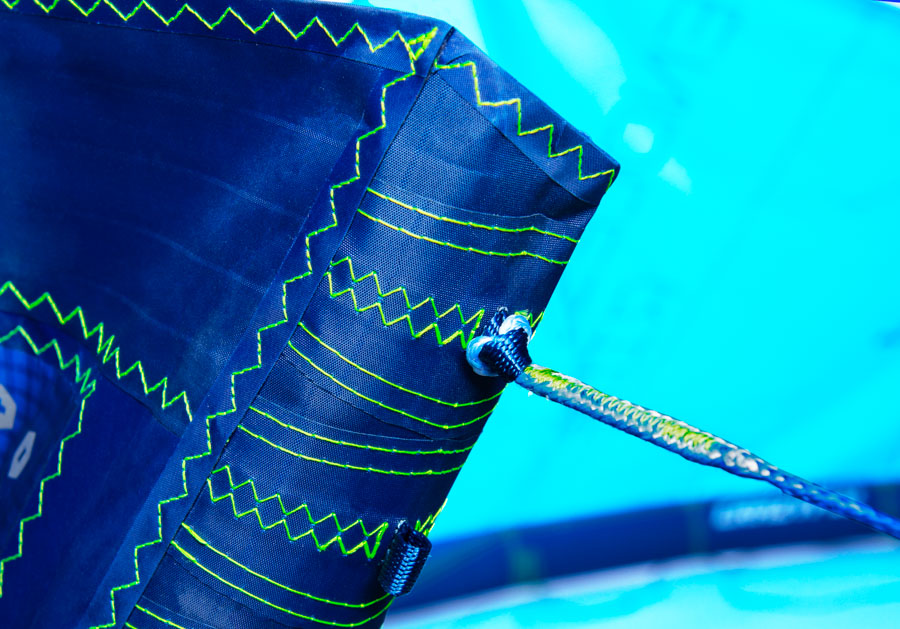 Back Line Attach Points
We moved the back lines attach points directly to the leading edge of the kite. The new attach point position puts less pressure on the canopy and creates a much more direct response and faster turning of the kite.
---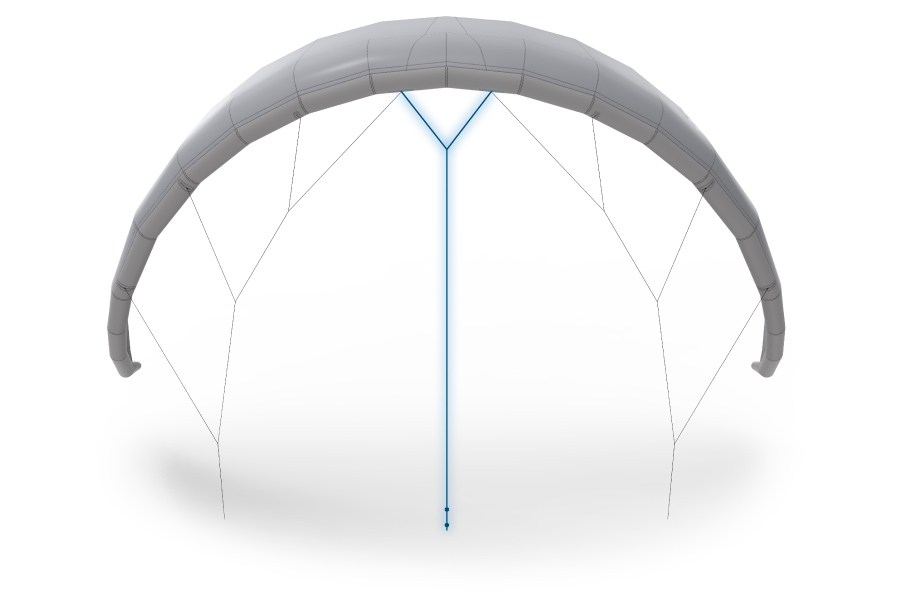 Optional Fifth Line
For ten and twelve meter Infinity kites there is an optional fifth line packed in the kitebag pocket. Even the best riders sometimes drop their kite. The fifth line ensures easy relaunch even in very light wind conditions. The Infinity will not let you down, if you can fly it, you can relaunch it.
---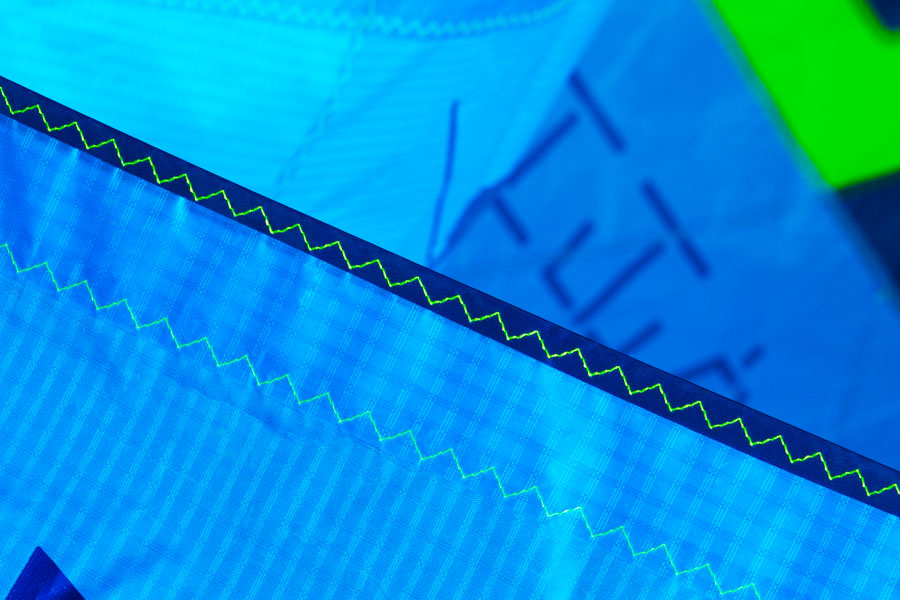 Double Layer Trailing Edge
Double layer of Triplex triple Ripstop on the trailing edge reduces the weight of the kite compared to traditionally used heavyweight materials. At the same time it creates even tension of the trailing edge and reduces flap. A smooth minimalistic solution with weight saving and increased product longevity.
---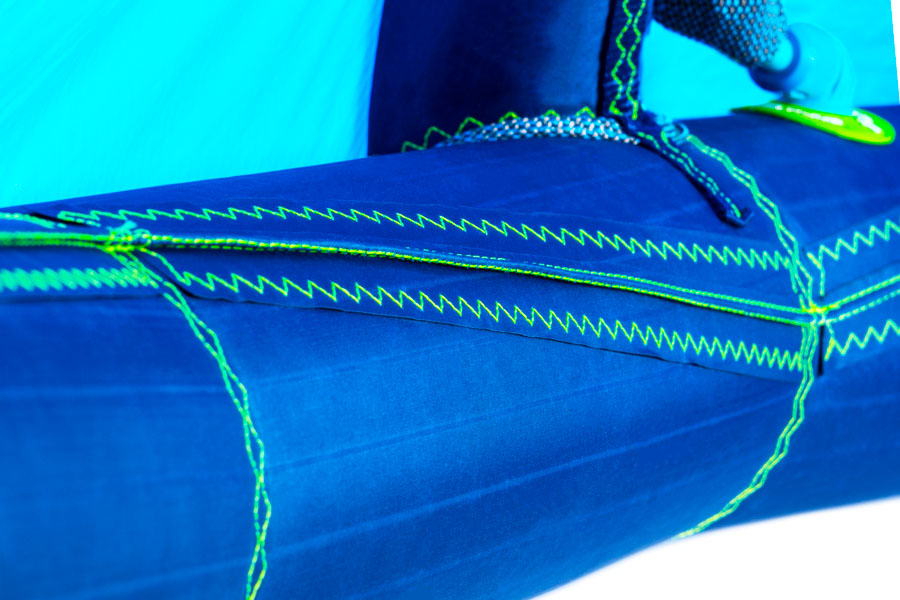 Reinforced Cross LE Seam
Each panel of the leading has a reinforced LE seam with an extra layer of heavy duty dacron. This makes up for four total dacron layers on the seam in horizontal direction. This reinforcement does not cross the vertical seams, as these already have four layers of dacron which save weight and creates even load distribution on all leading edge seams.
---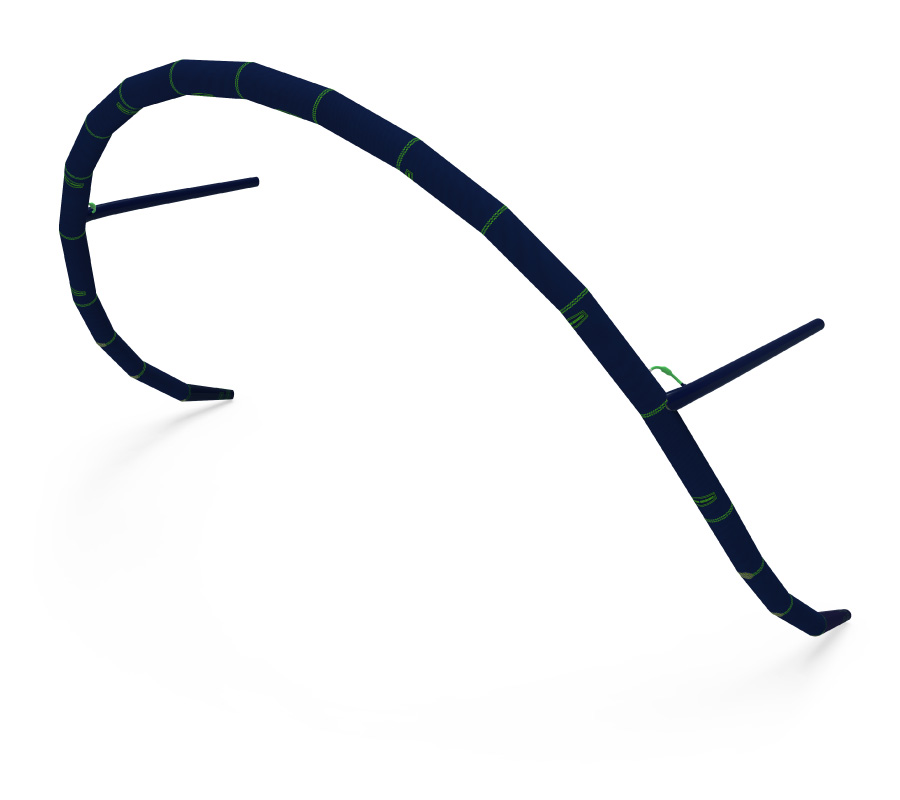 2 strut design
The two strut design is an essential weight saver for a kite designed to be used in marginal wind conditions. To compensate reduced number of struts, the Infinity kite construction focuses on high canopy tension supported by high end materials for ultimate strength and rigid shape.
For instant answer - open the chat and ask your question. We're active 9.00-17.00 CET.
Is it afterhours? ​No problem - leave us a message and we'll respond early the next day.
​+48 513 020 570
For those who prefer phone calls - that's our number. You can give us a ring between 9.00-17.00 CET.