UNIFIBER Complete wingfoil set Impulse board + Aviator wing + Navigator Foil
Wing sizes: 3.5 / 4.0 / 4.6 / 5.3 / 6.0
Board sizes: 5'4 / 6'0
Foil sizes: 1600 / 2000
Complete wingfoil set for riders, who are starting their adventure with this sport and for those people, who have limited storage and transportation space.
All set components easily fits into every car's trunk. You can go to the spot even by bike or train. You just need to unfold and pump the board and wing, screw the foil parts together and you're ready for the session!
You can pick all set components depending on your skill level and preferences. Large board model 6'0 features insert for windsurf baseplate and allows you to attach windsurf rig.
Set components
---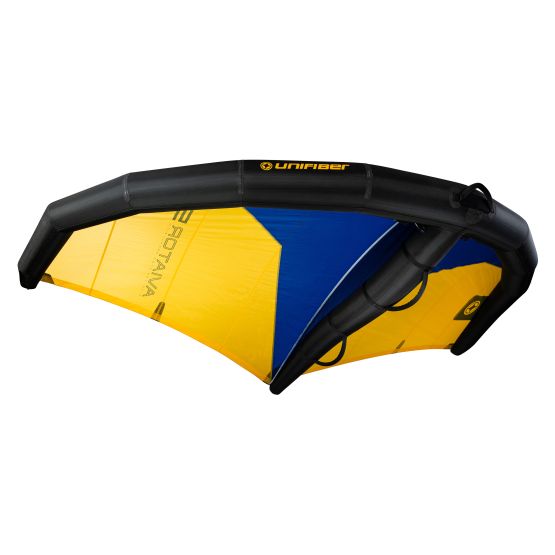 AVIATOR WING
The Aviator is an all-round wing with an exceptional wind range. Designed for riders looking for a balanced and versatile wing, the Aviator remains precise and responsive whether cruising, wave riding or hitting a big air.
An elliptical leading edge shape and an S-shaped strut provide balanced weight and power distribution. When flagged out the Aviator drifts smoothly without getting in the way. But even when completely depowered, the wing maintains its responsiveness, switching from drift to acceleration as the rider demands.
The Aviator's handles are ergonomically shaped and positioned for efficient power delivery. This reduces fatigue on the forearms and allows for longer sessions.
---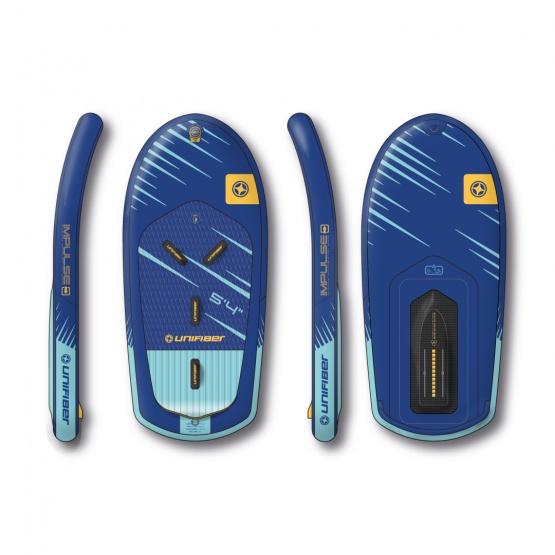 IMPULSE BOARD
The Impulse inflatable wing boards are designed for those who are beginning their wingfoiling journey.
Ample width, generous volume and inflatable construction make these boards super comfortable and easy to start, and assist with take-off.
The board is built around a long carbon plate positioned under the footstaps area. This technology - combined with Fusion Composite Dropstitch construction - helps the Impulse to achieve a level of stiffness that is more often reserved for composite boards.
---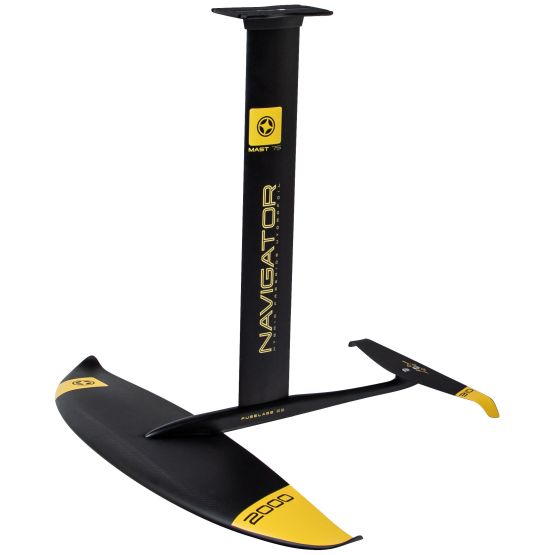 NAVIGATOR FOIL
Designed to lift-off early and with as little wind as possible, the Navigator is a perfect hydrofoil for beginner and intermediate riders.
The foil is mounted on a 75 cm aluminium mast to help with control and reduce the severity of any wipe-outs.
Carbon layup for both the front wing and tail stabilizer keeps the flex and weight to a minimum.
---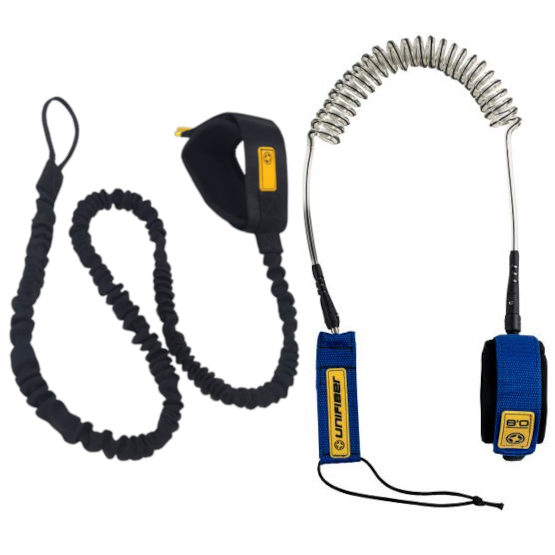 LEASHES
Two leashes, for wing and board, will save you from chasing your gear after wipeout in windy conditons.
For instant answer - open the chat and ask your question. We're active 9.00-17.00 CET.
Is it afterhours? ​No problem - leave us a message and we'll respond early the next day.
​+48 513 020 570
For those who prefer phone calls - that's our number. You can give us a ring between 9.00-17.00 CET.