MISTRAL Complete Rig WINDSUP 4.5
Drawing upon the experience of Mistral new model of demountable travel rig has been created. Every item from Mistral is based on two true passions – wind and water. This idea in not just a novel but it is really innovative solution for those who want to elevate any Stand Up Paddle Board into the model for a Windsurfer. This would be ideal item for you to make first steps in Windsurfing. It draws out the same emotions which made Windsurfing so widespread among people loving fun and challenge. System of demountable rig gives you the chance to transform your board and paddle with it on the board. You can take it off and store on the board.
Technical specifications
The special feature of the rig is simply the small pack size (only 1 meter bag) and incredibly simple to use both in the rigging, as well as surfing itself. The Dacron sail is specifically designed to reach in any position the ideal angle to catch the wind almost autonomously. Thus Mistral developed the rig which even at worst wind conditions always gives you the maximum propulsion. This attribute allows to choose the smallest possible, thus lightest sail variant.
---
Complete set consist of:
Dacron sail (size 4.5)
2-piece aluminium boom and outhaul
4-piece fibreglass mast
Uphaul - to raise the sail from the water
Mastfoot with urethane universal joint
Mast extension
Optional additional sail in size 5.0 in great price
---
For who?
Mistral WindSUP rig is the ideal attendant for WindSUP Crossover inflatable boards or as a conversion add-on for some of Mistral hardboards which accommodate a windsurfing rig. Just paddle to your destination and if the wind is favorable, sail back home.
---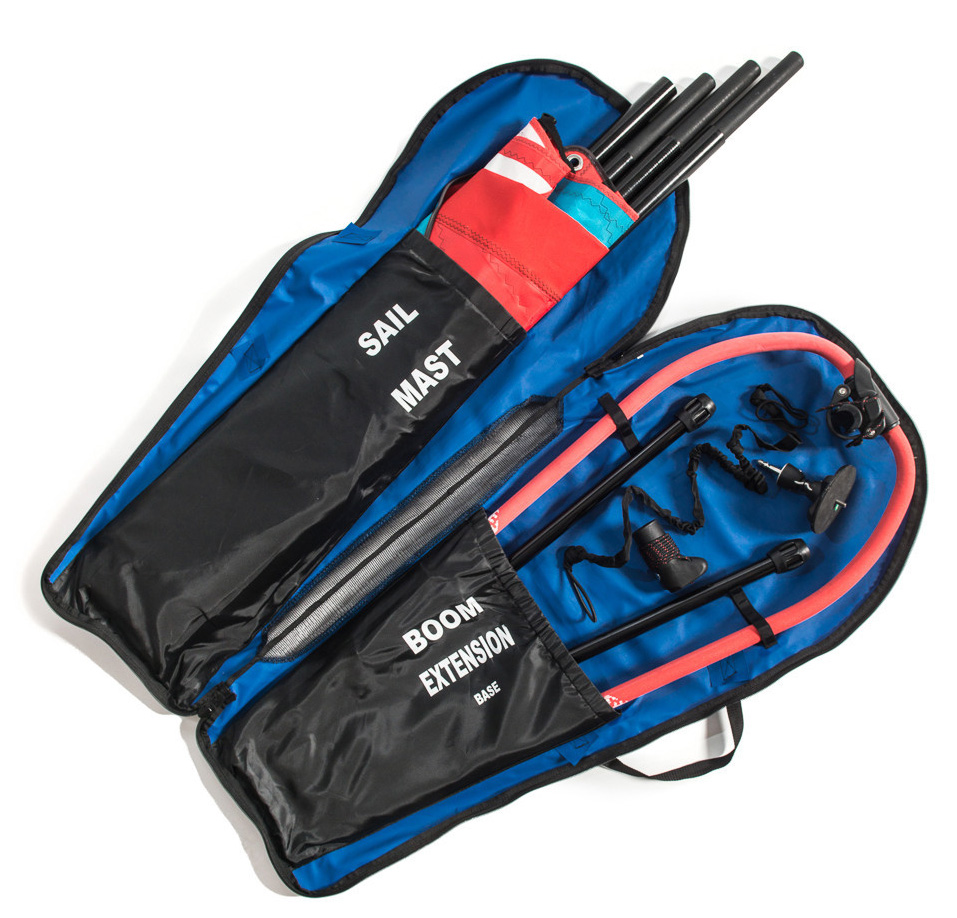 For instant answer - open the chat and ask your question. We're active 9.00-17.00 CET.
Is it afterhours? ​No problem - leave us a message and we'll respond early the next day.
​+48 513 020 570
For those who prefer phone calls - that's our number. You can give us a ring between 9.00-17.00 CET.