DA CURVE - HARDCORE WAVE
A hardcore wave board, the DaCurve is fast enough for onshore and radical enough for Hookipa.
FOR WHO
Wave riders looking for 100% wave performance

What board works at both Pozo and Jaws? The DaCurve. A balance of speed and radical turning, this is the board that Thomas Traversa used to win the PWA World Title. The winger outline carries speed through turns and the full rails make "takas" easier. The DaCurve is a down-the-line wave board that is fast enough to use in strong onshore winds. New pad design for 2018 reduces drag to get planing faster. Made in FS Carbon Innegra Sandwich technology.
SIZES
4 available sizes: volume 75, 80, 86 and 96 liters provide, that everyone, light and heavy windsurfer, can pick perfect size for every conditions.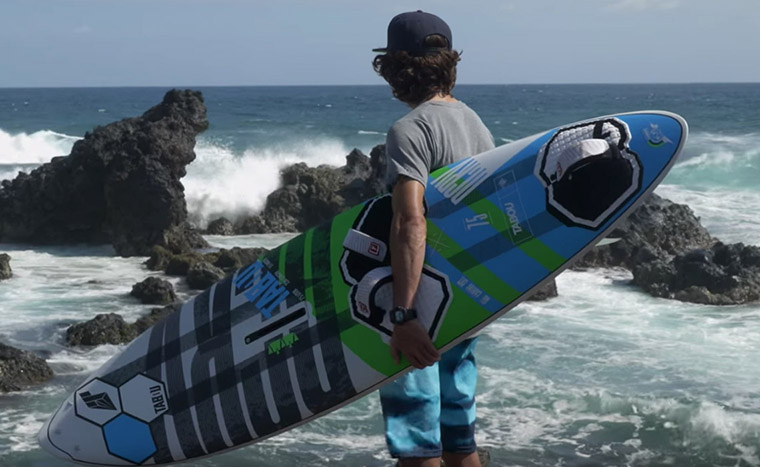 FIN BOXES AND FINS
Five slotbox fin boxes allow you to ride with quad or thruster fin setup, despite board being supplied with only a thruster fin setup. The fins are G10 fins, with side fins being 10-11 cm and center fin being 15-18 cm, depending on the board's size.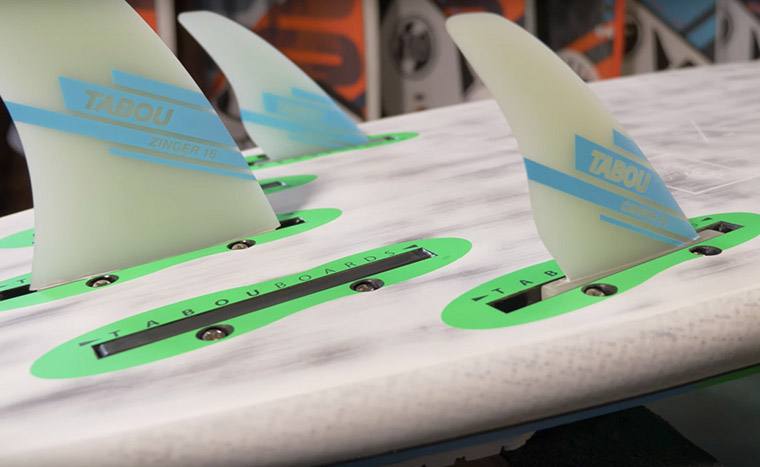 FOOTPADS AND STRAPS
DaCurve features quality comfortable 3 Tabou footstraps. Please note the back footstrap has 2 screws each side so it will never twist. New pad design for 2018 reduces drag to get planing faster.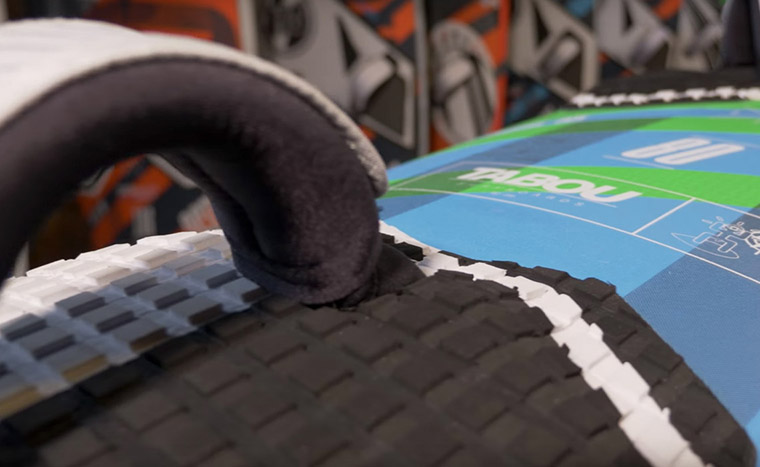 BOARD SHAPE
Winger outline carries speed in turns, double concaves makes turn initiation easy and full rails allows you to make newschool tricks.

TECHNOLOGY
DaCurve is build using FS Carbon Innegra Sandwich technology. That makes board very light yet stiff.

SHAPER
This board, like all Tabou boards, comes from the hands of famous Fabien Vollenweider. This French designer has more than 25 years of experience in shaping windsurf boards.
"I am always looking for ways to improve my shapes. I am a perfectionist and do not stop until I get what I want out of a board", says Fabien, and continues: "We don't just change a board because a new year is coming. We change a board when we have learned that something can be improved. Our shapes evolve over a two year process."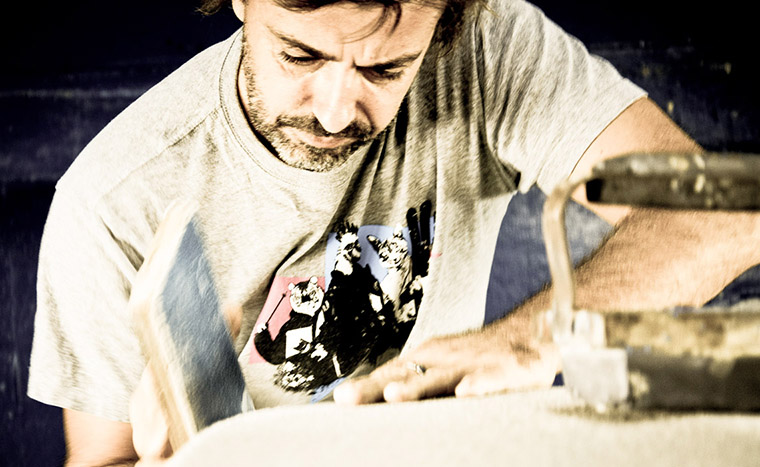 MAGAZINES' VERDICT
"A true wave board in every sense, the Da Curve can be tuned to suit any wave riding style, offering a beautifully connected carving sensation.
FAQ - frequently asked questions
For instant answer - open the chat and ask your question. We're active 9.00-17.00 CET.
Is it afterhours? ​No problem - leave us a message and we'll respond early the next day.
​+48 513 020 570
For those who prefer phone calls - that's our number. You can give us a ring between 9.00-17.00 CET.