NEILPRYDE Glide Swift Rear Wing
The stabilizer has a wing-shaped, boomerang-like design with upward-pointing wingtips. It is optimized for a balance between speed, stability, and maneuverability. In terms of stability, it surpasses its equivalents for a given surface area due to its characteristic curvature. At the same time, it offers extremely responsive yet forgiving turns.
Riders Note: "Since I've tried the Swift for the first time I was in love with the foil! It is so intuitive, easy to use and has superior maneuverability. The perfect Foil for an unforgettable day on the water" ~ Vinnicius Martins
Features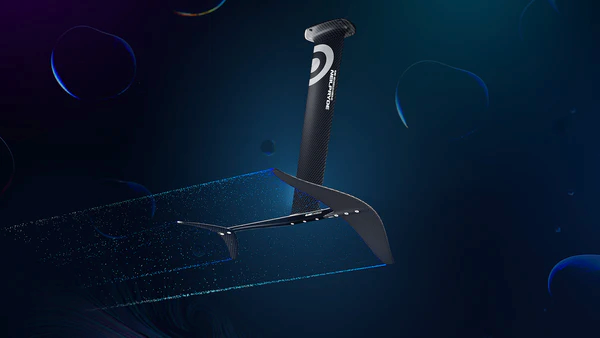 Maximized efficiency
The innovative Delta center area and the unique High Aspect Wings ensure early and easy lift in combination with an unsurpassed glide and maximum speed. The GLIDE SWIFT CARBON is the perfect choice for EVERYONE, from beginners to newcomers.
---
Fast and stable design
The Carbon Front Wing, which has a curved front edge with outer high-aspect sections and a moderate center sweep, maximizes maneuverability and helps to better control hard turns. The low drag wingtips reduce resistance while reducing the risk of injury.
---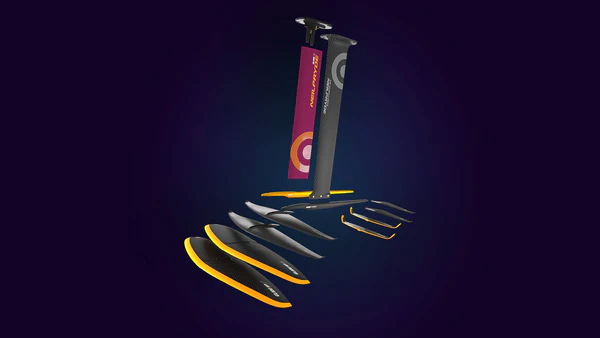 One wing fits all
All GLIDE HP and GLIDE SWIFT front wings and stabilizers are interchangeable and modular.
---
FAQ
This is a departure from the original Glide foil concept. The Glide Swift is a medium / high aspect ratio foil which combines the glide and performance of high aspect ratio foils with the ease of use of medium aspect ratio foils.
The aspect ratio of the front wings changes from 9.1 in the smallest 600cm2 wing to 7.3 in the biggest 1450 cm2 wing. This allows us to maximize the glide in each size without the larger wings becoming difficult to turn and control.
The super stiff carbon mast and optimized mast-fuselage connection provide maximum speeds and a direct steering feel with their high stability. The integrated blended-fuselage connection reduces drag and improves stiffness by increasing chord thickness at the fuse. The turned up, rounded wing tips deliver optimum performance while reducing the risk of injury.
All parts of the Glide system are compatible with one and other. You can choose to purchase an entire new Glide Swift system or just the front and tail wings.
---
Achievements
Foil Glide Swift Carbon has already proved its value and efficiency letting Yentel Caers (teamrider JP-Australia/NeilPryde) win the first foil freestyle competition this year!

For instant answer - open the chat and ask your question. We're active 9.00-17.00 CET.
Is it afterhours? ​No problem - leave us a message and we'll respond early the next day.
​+48 513 020 570
For those who prefer phone calls - that's our number. You can give us a ring between 9.00-17.00 CET.