NEILPRYDE Glide Swift Front Wing
Size: 6 (600) / 8 (800) / 10 (1000) / 12 (1200) / 14 (1450)
Boost your Glide setup with additional front wings from the Swift series and experience the ultimate freedom on the water!
The innovative rounded middle section of the delta front wing, combined with a high aspect ratio, ensures early and easy takeoff while maximizing performance and flight speed. Glide Swift wings are designed to be used in a smaller size than usual. They not only provide long glides but also require less speed to keep you airborne. This translates into increased confidence during maneuvers and improved maneuverability. Another advantage is that water flow through the wing is always very stable. If you make a sharp turn and the wingtip goes above the water's surface, it won't cause a stoppage because the lift force is mainly generated in the central part of the wing, which will still be in the water.
Glide Swift wings are easy to control and offers a very early take-off even without perfect pumping technique. Its placements at the top GWA events demonstrate that it is anything but a pure beginner's foil. The Glide Swift not only impresses in racing, but also earns points in pump sections, waves, and freestyle.
Riders Note: "Since I've tried the Swift for the first time I was in love with the foil! It is so intuitive, easy to use and has superior maneuverability. The perfect Foil for an unforgettable day on the water" ~ Vinnicius Martins
Features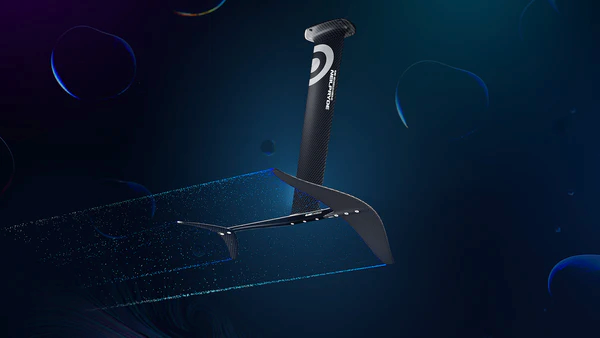 Maximized efficiency
The innovative Delta center area and the unique High Aspect Wings ensure early and easy lift in combination with an unsurpassed glide and maximum speed. The GLIDE SWIFT CARBON is the perfect choice for EVERYONE, from beginners to newcomers.
---
Fast and stable design
The Carbon Front Wing, which has a curved front edge with outer high-aspect sections and a moderate center sweep, maximizes maneuverability and helps to better control hard turns. The low drag wingtips reduce resistance while reducing the risk of injury.
---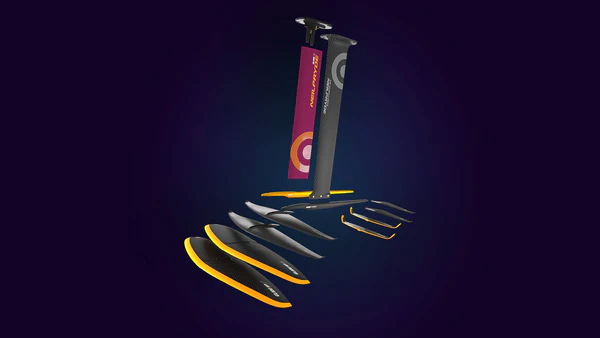 One wing fits all
All GLIDE HP and GLIDE SWIFT front wings and stabilizers are interchangeable and modular.
---
FAQ
---
Achievements
Foil Glide Swift Carbon has already proved its value and efficiency letting Yentel Caers (teamrider JP-Australia/NeilPryde) win the first foil freestyle competition this year!

For instant answer - open the chat and ask your question. We're active 9.00-17.00 CET.
Is it afterhours? ​No problem - leave us a message and we'll respond early the next day.
​+48 513 020 570
For those who prefer phone calls - that's our number. You can give us a ring between 9.00-17.00 CET.