​​
NORTH SAILS PLATINUM SERIES WINDSURF BOOM
Sizes: 140-190 / 150-200 / 160-220 / 190-250 / 240-290
Model: 2018
The 100% carbon PLATINUM SERIES booms made in AEROSPACE.PREPREG.TECHNOLOGY are an absolute must for performance-oriented experts. Thanks to the mega stiff monocoque construction, it is considered to have the best weight to stiffness ratio on the market. It is an open secret that even PWA professionals from other brands are buying PLATINUM booms!!
To meet the individual requirements, there are three different models available: Wave-Freestyle (140 | 150) Wave-Freeride (160) Slalom/Race (170 | 190 | 240)
On a shorter boom your front-hand is positioned closer to the front-end/mast. To avoid the front-hand ending up in the curved area thus leading to cramped forearms the curved area on these short booms is moved forward. The result is the NEW.SCHOOL.CURVE which also ensures a very uniform pull onto front- and back-hand. This improves the handling during wave riding and freestyle moves and leaves the rider feeling less fatigue. The 140 and 150 lengths are also equipped with exclusive iTAIL.WAVE.FITTING featuring a patented loop-loop-go fitting (perfect friction-free rope alignment) and a complete non-slip EVA gripping! For maximum gripping comfort these models come with an inside tail-end. Thanks to popular demand, North offers the new PLATINUM again in 150 cm length ideally fitting for larger wave sails from 4.2.
The Wave-Freeride version with HYBRID.CURVE was developed especially for sail sizes 4.5 to 7.8. This bend-curve fits perfectly with these kinds of sail sizes and types. For unique grip comfort and a secure hold during duck jibes, the tail-end also features the INSIDE.GRIPPED.TAIL. In addition to being incredibly lightweight, the iFRONT 2.0 front-end and the rigidity of the monocoque construction make it the highest quality wave/freeride boom ever produced by North.
The new length 170 – 230 cm now also comes with a slim 28,5 mm diameter and an INSIDE.TAIL perfectly suited for smaller slalom sails as well as being an ideal match for freeride/freerace sails. PLATINUM 190 and 240 feature a 30 mm diameter plus an OUTSIDE.TAIL for 20% increased stiffness avoiding the loss of stiffness even when fully extended. These booms come with a mature Slalom/Race bend-curve and are equipped with the iFRONT 2.0 head to ensure minimum torsional flex.
Another highlight is the iTAIL.RACE.FITTING featuring low-friction Teflon-POM rollers. Absolutely unique: For super fast rigging and de-rigging the rope can be looped even when using an outhaul trim system (patent pending).
The most used boom among PWA competitors
Carbon Prepreg 100%
T800 Carbon
SENTEX TM resin
Front-end: iFRONT 2.0
Tail-end 140+150+160: INSIDE.GRIPPED.TAIL with iTAIL.WAVE.FITTING
Tail-end 170: INSIDE.TAIL with iTAIL.RACE.FITTING
Tail-end 190+240: OUTSIDE.TAIL with iTAIL.RACE.FITTING
2.YEAR.UNCONDITIONAL.WARRANTY
FEATURES
---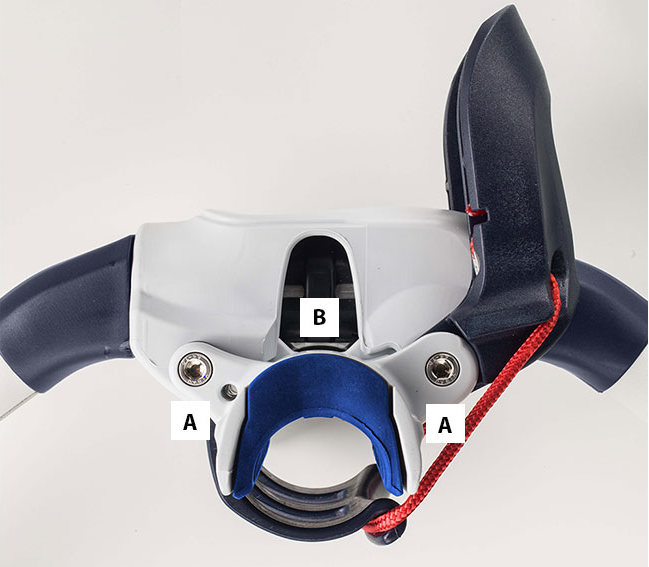 iFRONT 2.0
The lightest front-end on earth!
The technical masterpiece which makes all NorthSails booms even more functional: iFRONT 2.0 the latest front-end of the next generation.
It doesn't just look slimmer and smoother, the iFRONT 2.0 is also a whopping 35% lighter than its predecessor! With 345 grams it is the lightest front-end on the market!
90% of all other booms on the market are equipped with the same front-end from China, which usually differs only in color or design details. Especially in major components North are investing heavily in research and development to be far ahead of the competition. A prime example of this is the completely redesigned and absolutely unique iFRONT 2.0 front-end; it combines maximum ease of use with highest functionality, lowest weight and guaranteed durability.
For the first time the construction of the iFRONT 2.0 combines the advantages of both concepts in one front-end:
A Vertical stiffness: Unlike other front-ends North use 50% longer stainless steel axle-bolts which are directly connected to the side walls. Thus North obtain a maximum vertical/torsion stiffness, which results in an extremely direct connection/transmission of boom to mast (= maximum performance).
B Horizontal flexibility: The partially recessed center of the collar gives the iFRONT 2.0 a kind of hinge function, so that the collar fits to any mast diameter without any gap (= very smooth on the mast and extremely slip resistant). North know of no other front-end that fits so smoothly around the mast and thus effectively protects the mast.
This exceptional fit is guaranteed on SDM as well as RDM masts as the iFRONT 2.0 can easily be adapted through the exchange of 2 different friction pads.
It is an open secret that different conditions require front-ends with different vertical/torsional stiffness so that the rig can develop its maximum potential yet the comfort doesn't suffer.
For this reason, North deliver the new iFRONT 2.0 in two different stiffness options that are tailored to the individual disciplines and requirements:
Stiffness I with 15% vertical flexibility has a very low flex for direct power transmission yet maximum control and comes with all RED, SILVER, as well as PLATINUM (up to 170) booms.
Stiffness III with 0% vertical flexibility for uncompromizing torsion-stiffness and maximum performance on large sails comes with all PLATINUM (190 and up) booms.
Of course, North remain true to their promise of long-term compatibility even with the iFRONT 2.0. Therefore it is 100% retro-compatible with older NorthSails booms that can be upgraded and tuned.
---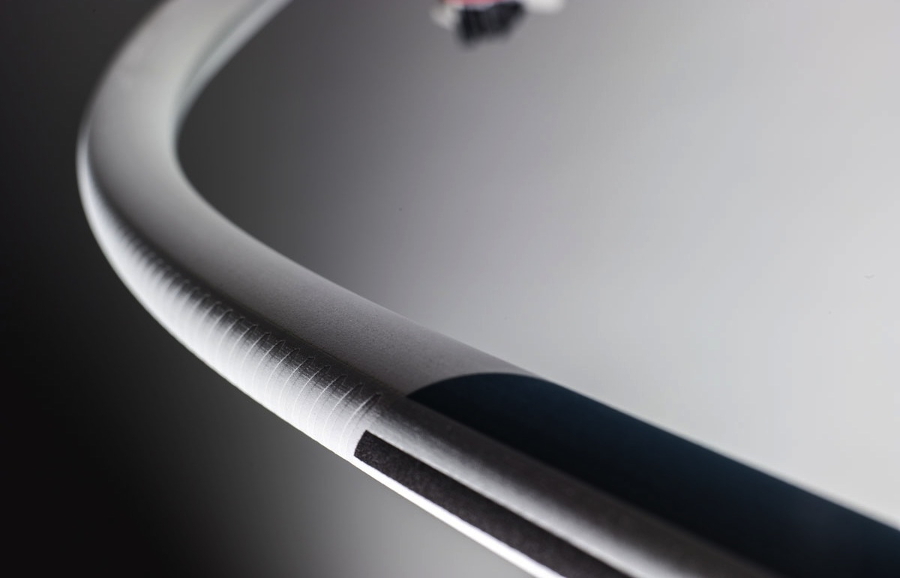 PROTECTION.GRIP.INSERT
More resistant
The high-density EVA grip insert at the outside guarantes maximum abrasion resistance during rigging.
---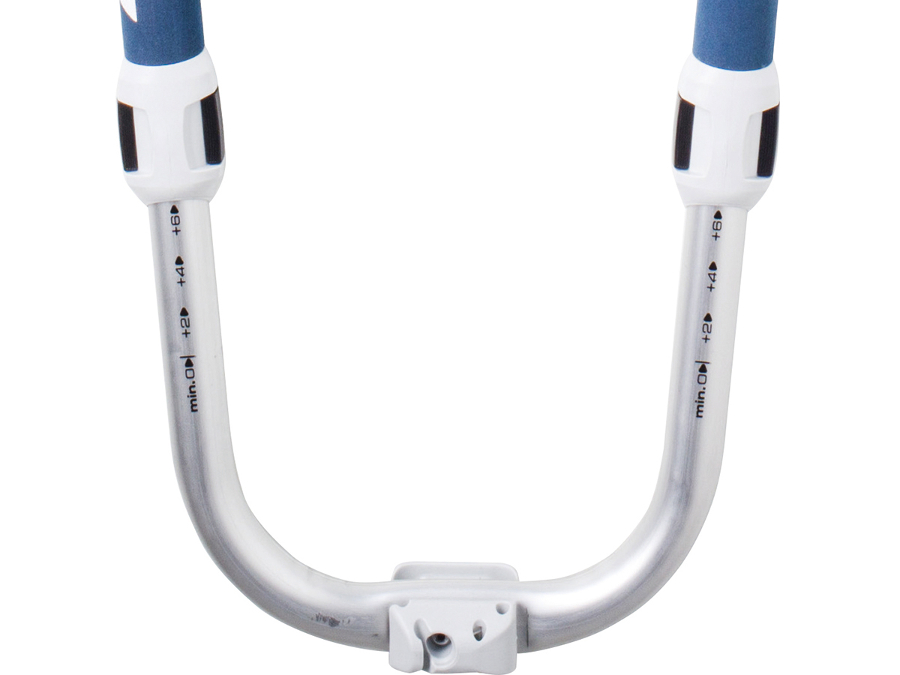 WIDE.WAVE-TAIL.GEOMETRY
Equal load on both hands and inproved handling
Also the short booms now feature a 4 cm wider tail-end moving your back-hand further away from the sail. For the first time now your back- and front-hand are equally angled making sailing less fatigue. You immediately realize this much more relaxed sailing position no matter if going in a straight line or down the line on a wave. The second advantage is a much improved handling during ducking maneuvers.
---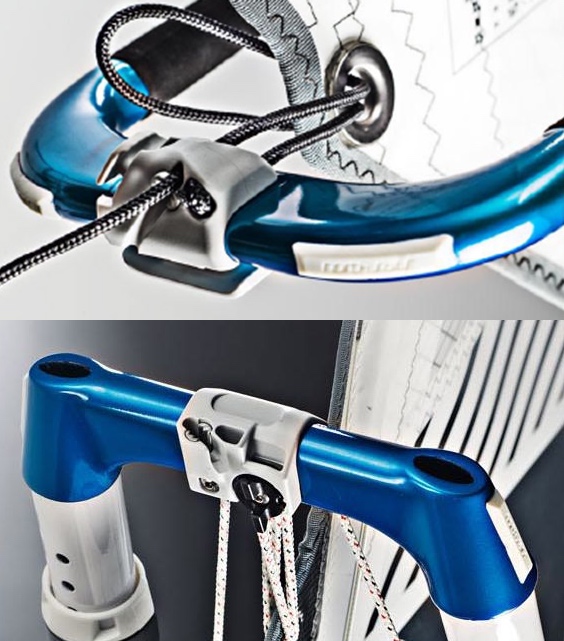 EXTERNAL.TAIL.FITTINGS
Minimum weight and unmatched features
Especially on carbon booms most brands integrate the fittings into the tail-end to generate a clean look. North prefer external fittings to achieve 3 crucial advantages:
1. Much lower weight
2. Features and functions which no other brand can offer (see iTAIL.RACE.FITTING and iTAIL.WAVE.FITTING)
3. If need be super easy to exchange
---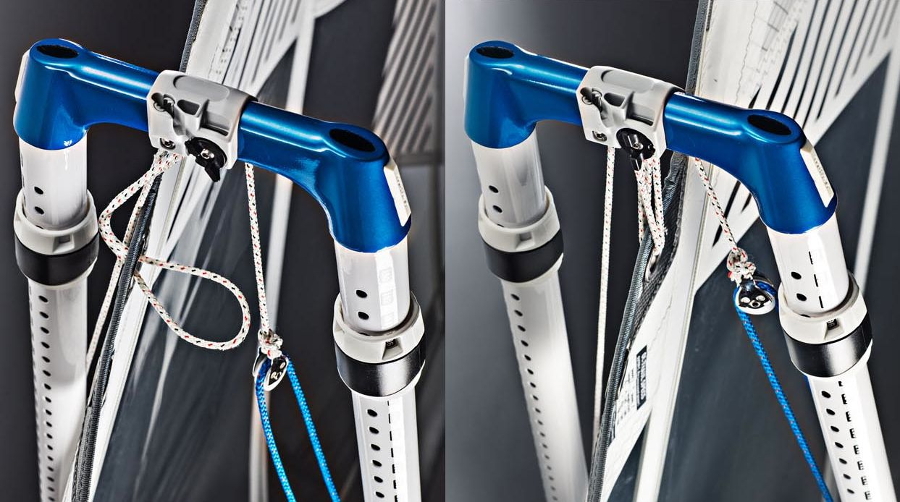 iTAIL.RACE.FITTING
Rigging without threading - even when using an adjustable outhaul-system
The ultimate highlight is the all new iTAIL.RACE fitting. The teflon-POM synthetics build rollers feature a minimum of friction. Additionally, this unique solution allows to loop the rope even when using an adjustable outhaul-kit!
---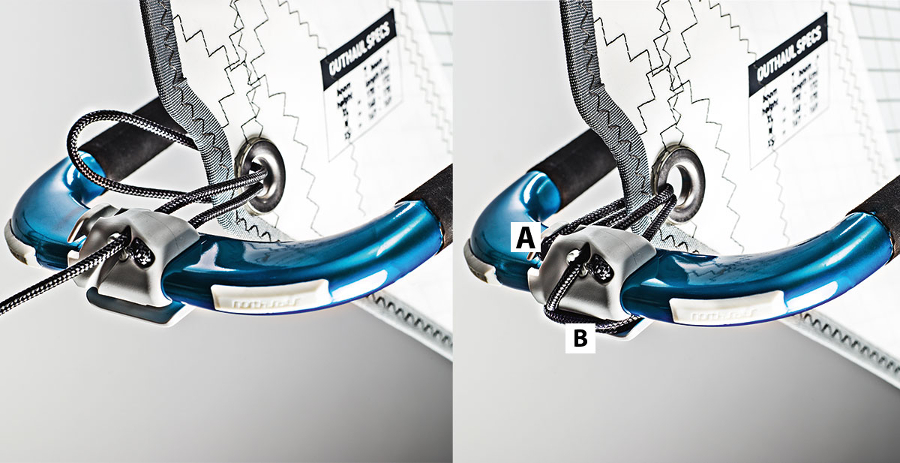 iTAIL.WAVE.FITTING
Frictionless alignment plus excess rope storage
The iTAIL.WAVE fitting offers 2 revolutionary details:
A The patented LOOP.LOOP.GO 2.0 function guarantees an ideal 100% frictionless alignment of the rope!
B Instead of tying the excess rope around the tube you just wrap it around the integrated "bridge" at the bottom side - the cleanest and fastest solution ever!
---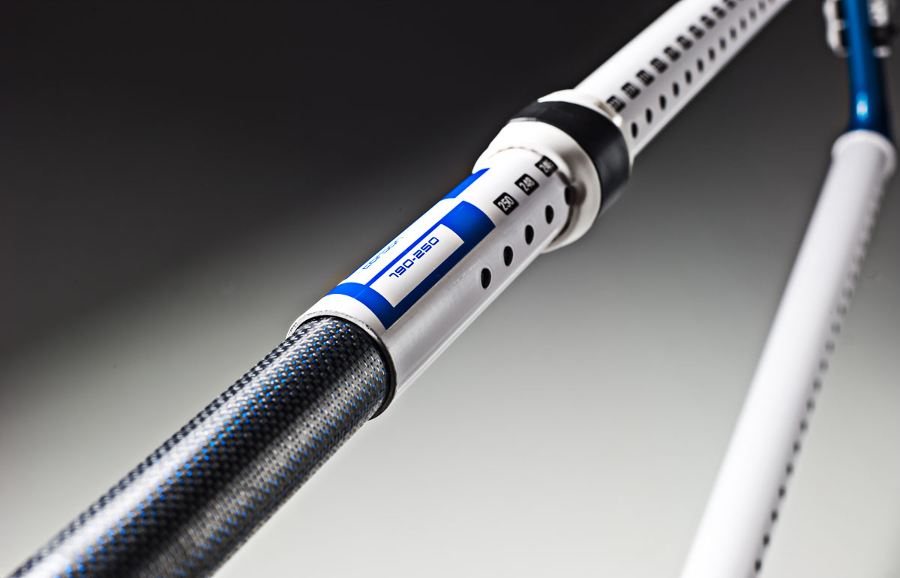 OUTSIDE.TAIL
For 20% increased stiffness of the boom
All PLATINUM 190 and 240 booms feature the individual OUTSIDE.TAIL with an increased diameter. The high cross-section makes the boom 20% stiffer.
---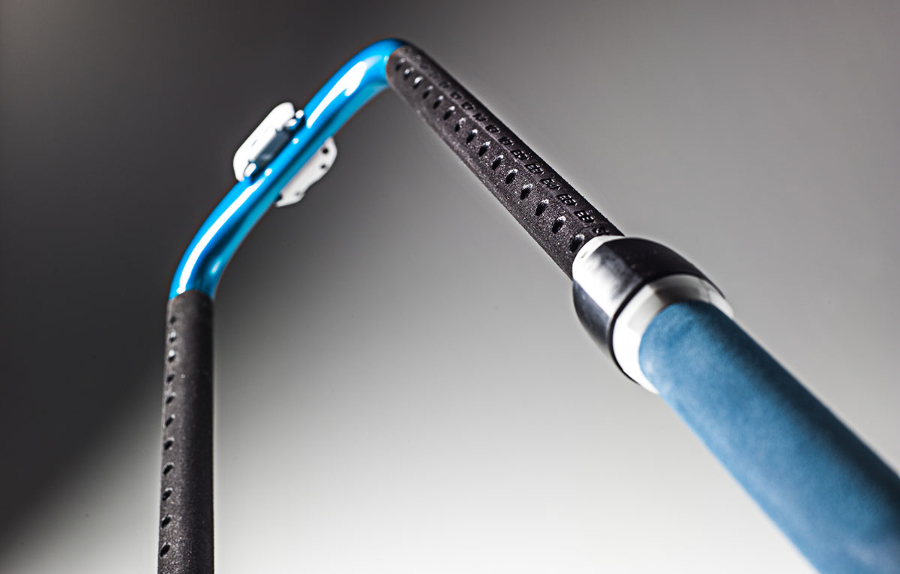 INSIDE.GRIPPED.TAIL
THE ULTIMATE TAIL-END GRIP
The EVA-gripped tail-end guarantees anti-slip. A reduced diameter of the inside tail-end additionally increases grip-comfort up to a maximum.
For instant answer - open the chat and ask your question. We're active 9.00-17.00 CET.
Is it afterhours? ​No problem - leave us a message and we'll respond early the next day.
​+48 513 020 570
For those who prefer phone calls - that's our number. You can give us a ring between 9.00-17.00 CET.