NorthSails booms from Redline series are very comfortable, durable, extremely lightweight and versatile. They work amazingly well with most of the sails available on the market. Offers high quality to price ratio. Features new boom head iFront 2.0 which is very stiff and durable. Booms are available in four sizes. Two smaller sizes have 28mm grip diameter and new progressive shape, two bigger sizes comes with classic shape and 30mm grip diameter. It ensures comfortable, strong and solid grip on the boom. Nock features Loop-Loop-Go system for fast, easy and precise sail trimming. Length adjustment clap is based on double push pin system, it increases stiffness and ensures solid connection, also it prevents tubes from twisting. Set does not include RDM mast adapter. Redline booms are made out of high quality, strong and durable T8 alloy.
Available sizes:
140 - 190cm - progressive
150 - 200cm - progressive
160 - 210cm - classic
180 - 230cm - classic
​​
Features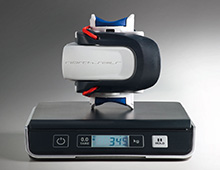 iFront 2.0
The technical masterpiece which makes all NorthSails booms even more functional: iFRONT 2.0 the latest front-end of the next generation. The STREAMLINER.DESIGN has aerodynamic as well as weight-oriented advantages. It doesn't just look slimmer and smoother, the iFRONT 2.0 is also a whopping 35% lighter than its predecessor! With 345 grams it is the lightest front-end on the market! This exceptional fit is guaranteed on SDM as well as RDM masts as the iFRONT 2.0 can easily be adapted through the exchange of 2 different friction pads.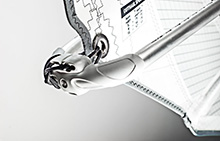 Standard Fitting
The trusted and reliable tail-end featuring the classic LOOP.LOOP.GO fitting - for maximum comfort. You only need to put the loop through the eyelet in the sail and secure it on the plastic part on the nock, trim the sail and block the line on the cleat.
For instant answer - open the chat and ask your question. We're active 9.00-17.00 CET.
Is it afterhours? ​No problem - leave us a message and we'll respond early the next day.
​+48 513 020 570
For those who prefer phone calls - that's our number. You can give us a ring between 9.00-17.00 CET.