AIRSCAPE - DEDICATED FREESTYLE SAIL
Sizes: 4.0 / 4.4 / 4.8 / 5.2
Loftsails' no-compromise dedicated freestyle design - agile, quick and reactive. Ultra-light, the Airscape provides explosive power, wide wind range and reliable stability in an easy ducking, perfect-to-pop package. The Airscape is a featherweight, ultra responsive and rapidly accelerating rig that goes neutral for the most acrobatic freestyle windsurfing moves and rips as well in waves.
FEATURES & BENEFITS
Unique, super durable full IYU250 4-part mast-pocket construction – the perfect material between your mast and the elements.
Exclusive 3.5 mil biax upper body panels – resists damage from impacts, UV stable and reduces weight.
250gm Dacron luff panel reinforced with integrated Kevlar strip – soft rotation action, profile stability and go-neutral behaviour.
4 mil Biax window panels – durable visibility.
RDM recommended. SDM compatible – both mast types fully compatible to maximize your windsurfing experience.
Triple foot and triple reinforced luff construction – for maximized longevity
Forward-profile batten systems with Standing Battens at specific locations – for responsive, low-end drive and easy upper-end handling.
Dual clew eyelets with webbings – adjust your leech-release character to suit your sailing conditions
BREATHING, TRIM-REACTIVE DESIGNS
Wind vision is performance greater than the sum of the parts the board, the rider and the rig become life-like windsurfing at its best! Loftsails designs are alive, breathing, living, with performance available from the rig in all conditions. Forward sail profile orientation, high skin tension and a soft-twisting, exhausting leech work together to produce life-like rigs that expand performance and wind range.
Living, breathing designs are characterized by trim reactivity:
Soft trim raises the power centre; powering-up the rig in light winds.
Hard trim lowers the power centre; streamlining the rig for strong winds.
IPC - HARDCORE DURABILITY
IPC - Loftsails simple, effective, exclusive construction technique. At the sail corners, panels are overlapped creating radial extensions into the sail body.
The head and tack corners on all Loftsails designs share this feature. The Pure Lip clew is also included IPC- the seams that extend into the sail body from under the clew allow the "boomzone" panels to extend under the clew eyelet. This creates an integrated two-ply that radiates into the sail body.
LOFTSAILS QUALITY
Materials
All materials are 1st quality: Loftsails engineers their sails with specialized mast pocket styles, state-of-the-art triaxial and bi-axial laminates, woven polyesters in varying weights and finishings.
Construction
Loftsails are produced with progressive construction techniques: multiple scrim- adhesive reinforcements, 5-layer glued seams, extruded PVC edge and batten wear guards, molded batten end wear studs details that produce state-of-the-art sails.
Hardware
Loftsails hardware is also exclusive: multi-sectioned batten systems (rods and tubes) with location-specific carbon content, precision-ground profile tapers, stainless 3 and 4 roller pulleys and multiple clew eyelets, individual batten tensioning systems top quality components.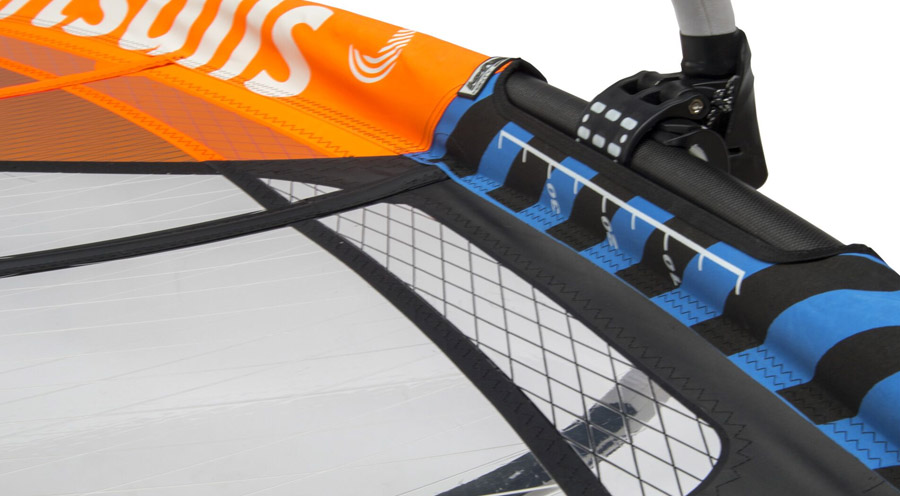 EQUALIZED
Loftsails 2018 batten tensioners- dual side-loops that centre & equalize batten tensioner load to the batten/batten pocket/sail body.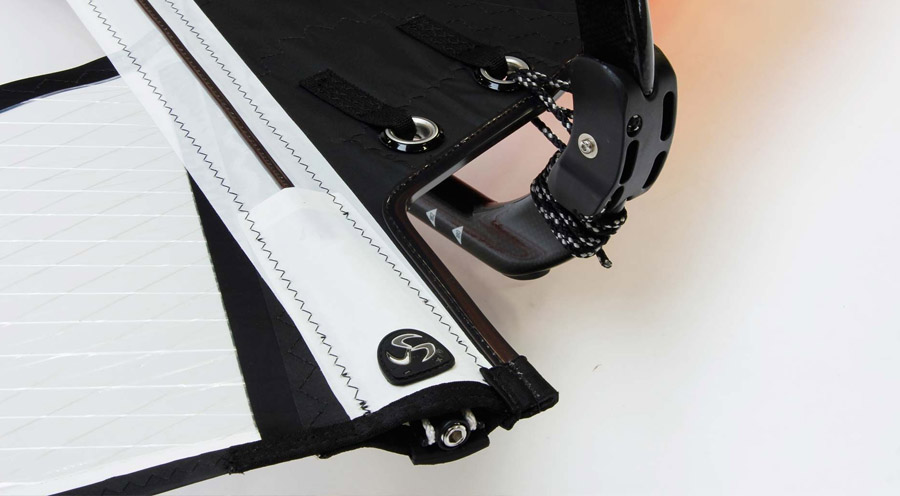 EXCLUSIVE BATTEN SYSTEMS - FEEL THE DIFFERENCE
Loftsails builds each Loftsail with specific batten sections and batten tapers to create an optimized internal structure for all our sails.
The Loftsails Pure Lip, Wavescape, Airscape and Oxygen designs are equipped at specific locations with our exclusive standing battens. Loftsails rectangular batten section (10mmx7mm rod) is profiled on the wider dimension this forces the rear section to resist flex in its stiffer (standing) orientation. The effect is like tubes (stiff!) and does not suffer fragility in the surf.
Loftsails are performance-enhanced in the upper end with our advanced, exclusive battens systems you can feel the difference!
MOLDED PVC PROTECTORS
Thermo-foam mast/board pad with uphaul port, batten-tensioner key keeper, line pouch and roll-up strap.
Soft PVC foot edge, lower batten pocket & foot 2ply seam protectors.
Soft PVC batten pocket/boom protector applied to batten pocket crossing the boom on Oxygen, Switchblade, Racing Blade, and Blade FR designs.
Molded PVC protectors sewn onto the mast pocket top prevents wear to critical parts while being aerodynamically optimized.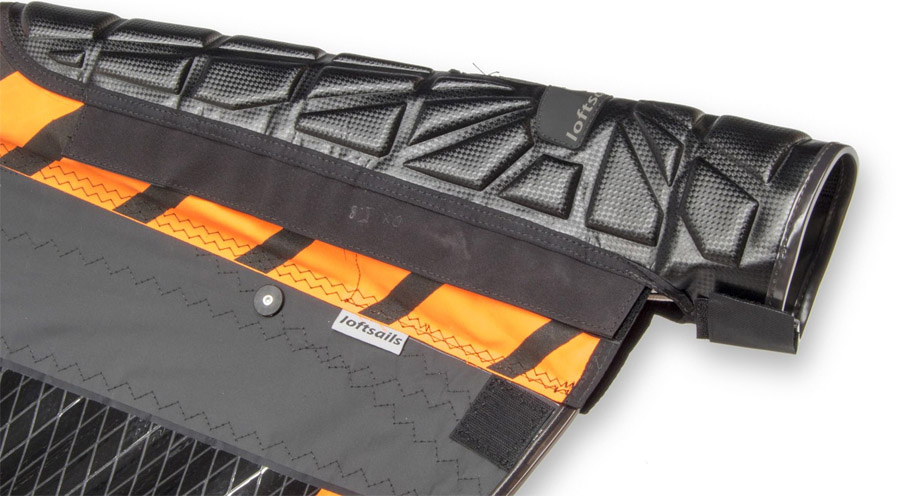 For instant answer - open the chat and ask your question. We're active 9.00-17.00 CET.
Is it afterhours? ​No problem - leave us a message and we'll respond early the next day.
​+48 513 020 570
For those who prefer phone calls - that's our number. You can give us a ring between 9.00-17.00 CET.