DUOTONE Kite twintip board Soleil SLS 2022
Sizes: 132 x 38 / 136 x 39
Discipline: Freestyle / Freeride - for women
Quite simply the best women's board on the market featuring new strong, light, superior construction. Duotones SLS boards are on another level when it comes to performance.
The Textreme Innegra carbon is combined with a new Light Base which further reduces weight and adds even more dynamism to the ride on the water. The flex is a little stiffer compared to the standard model, and this increases the pop of the board considerably. When you are in the air, you will notice the low swing weight for performing tricks due to Space Flex, allowing you to rotate with more control and spot landings with ease. The narrow outline makes rail to rail carving easy, and it's a great board to fly upwind and explore the spot.
Suited to a wide range of riders from progressed to expert, the Soleil SLS looks as good as it rides. Don't accept second best, don't ride a board that doesn't work for you, get the Soleil SLS in your life because you are worth it!
Key features
Textreme Innegra - Textreme Innegra is the reason for lightweight, responsiveness and great dampening abilities.
Designed especially for women - The narrower outline is especially designed for women.
Space Flex tips - Comfortable ride and early planing due to Space Flex tips.
Grab Rails - Grab Rails making handling easy and helping with grabs and boardoffs.
Responsive and light Biax Carbon - Biax Carbon is offering a light and very responsive board.
Smooth Carving - Super smooth carving due to Space Flex tips.
Technical features
---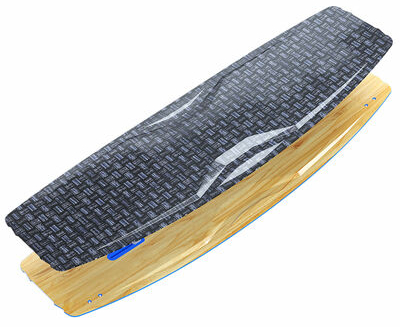 INNEGRA SLS TWINTIPS
Due to Innegra, SLS Twintips are very light, incredible durable, noticeable smoother and more responsive than any other Twintip. Added performance and durability without adding weight, the lightweight fibre Innegra makes it possible! All SLS boards offer incredible dampening performance, are absolutely smooth in chop, allowing a cleaner edging and resulting in less knee and back fatigue. SLS Twintips are equipped with very controlled and explosive pop due to less vibration compared to normal carbon boards.
---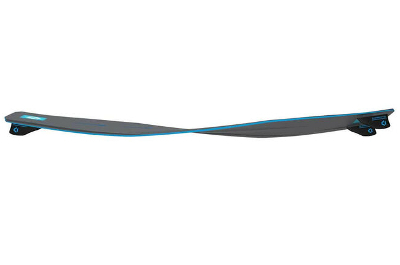 TORSION FLEX
The special shape of the 3D cap allows torsion of the long axis of the board. This gives them more grip on the heel-side edge, rich and smooth landings, a direct drive and better upwind performance. Invented by Duotone.
---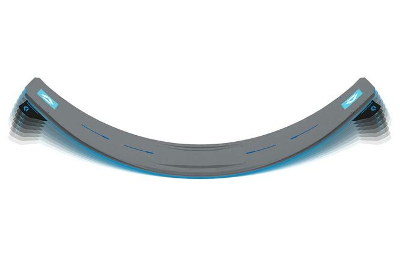 SOFT FLEX
Soft Flex boards are the most friendly and "easy to use" boards in Duotone range. The Soft Flex option is forgiving and simply fun to ride, even if you are an unexperienced rider. However, the Soft Flex option is also suitable for more lightweight riders.
---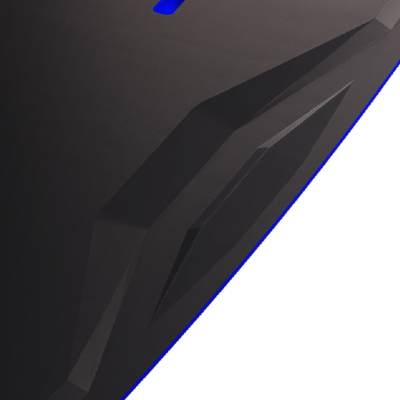 GRAB RAILS
Grab Rails for easier board off manoeuvres and comfortable general riding.
---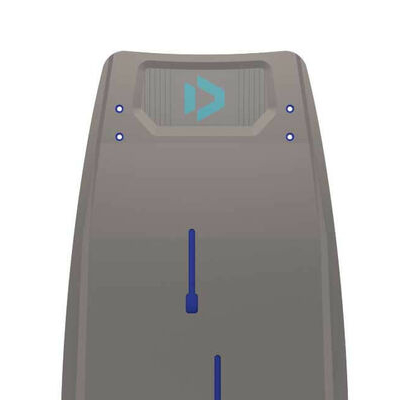 SPACE FLEX TECHNOLOGY
Space Flex adapts to the water´s surface and enhances all turning characteristics. Stiff outside frame coupled with the soft tips creates smooth water release and early planing. Reduction in swing weight facilitates easier tricks and faster rotations.
---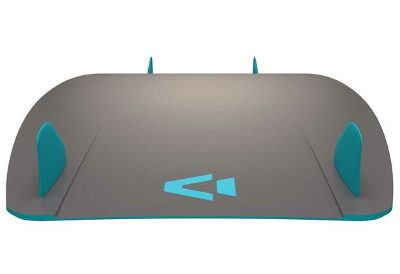 STEP MONO CONCAVE
The Step Mono Concave is the fastest and easiest to ride bottom concepts. It can be carved easily through turns and always delivers the right grip. It planes early, allows smaller fins and helps to go upwind with ease.
For instant answer - open the chat and ask your question. We're active 9.00-17.00 CET.
Is it afterhours? ​No problem - leave us a message and we'll respond early the next day.
​+48 513 020 570
For those who prefer phone calls - that's our number. You can give us a ring between 9.00-17.00 CET.