MAGDALENA MOSZKO Blond Surf book – surfing for beginners
The first Polish study guide for learning to surf
Cover type: soft
Format: 24 × 17 × 5 cm
Number of pages: 185
The Blond Surf book, created for all surfing enthusiasts. If you are just starting your adventure with surfing, it will be a brilliant guide to the nuances of the sport. Advanced riders will also find something for themselves. You will learn the history of the sport, safety rules, weather analysis, and you will learn to recognize the types of spots. You will train or learn the rules of water, including communication and ethics. The book based on years of experience and travels through the world's most famous surf spots.
I. Introduction
II. Security
III. Surfing rules
IV. Ethics and the teaching process
V. Practical exercises
VI. Training
VII. Big Little Surfers
VIII. Physiology
IX. Surf rescue
X. Bibliography
About the author
---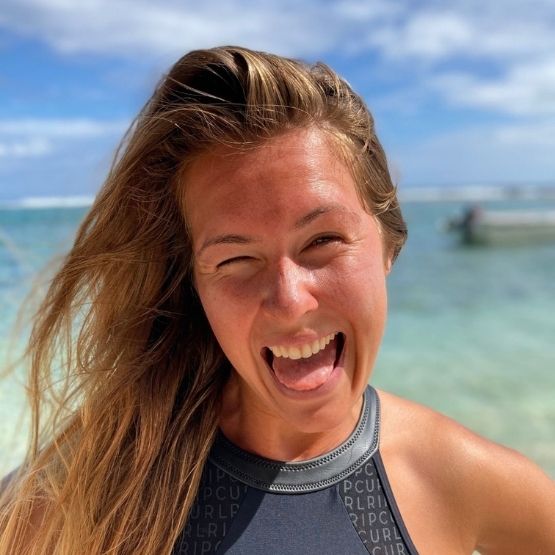 MAGDALENA MOSZKO
A surfing enthusiast with 10 years of experience, a professional trainer. Chasing her dreams, she left for Australia. There she started her surfing lifestyle for good. For 5 years she has been teaching surfing all over the world, also leading lessons for future instructors. Today, she hands over the first book she wrote and published on her own.
For instant answer - open the chat and ask your question. We're active 9.00-17.00 CET.
Is it afterhours? ​No problem - leave us a message and we'll respond early the next day.
​+48 513 020 570
For those who prefer phone calls - that's our number. You can give us a ring between 9.00-17.00 CET.