Raceboard set Unifiber x Loftsails!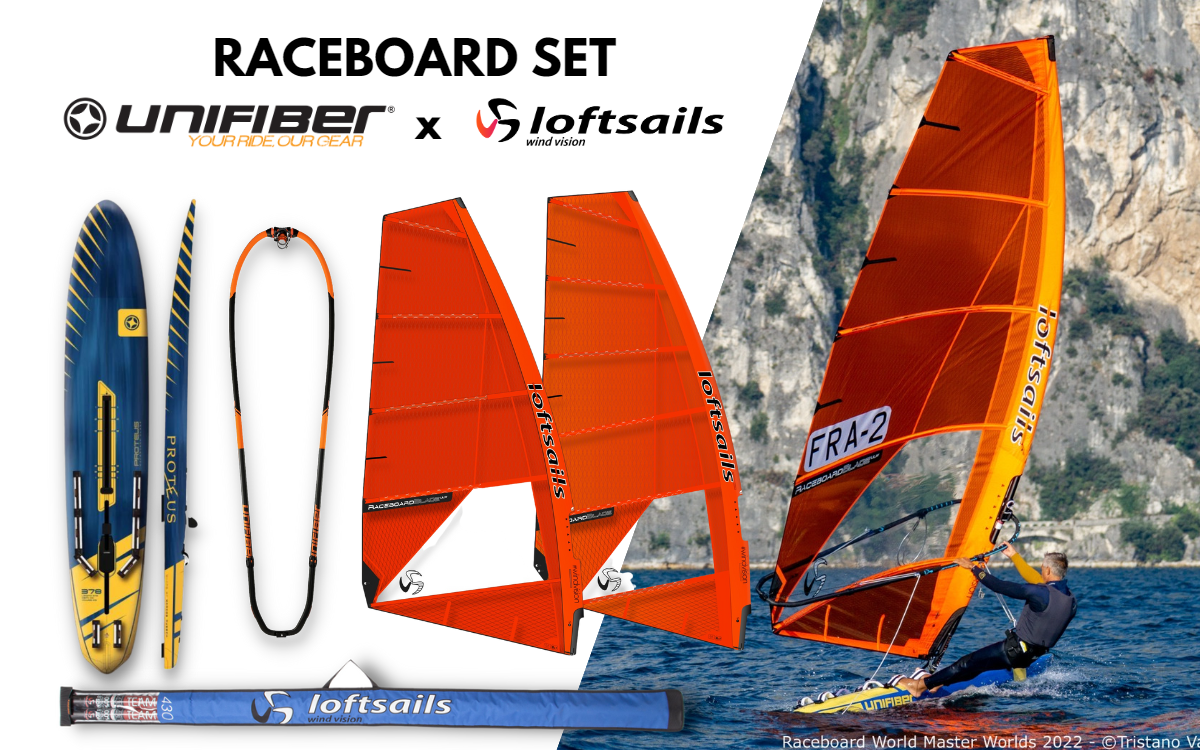 This time, we have something special for raceboard connoisseurs - the Loftsails x Unifiber set! Whether you're planning to compete in the World Championships or just looking for the best equipment for this classic discipline, this set has everything you need to meet the most demanding requirements! The package includes:

If you're into raceboarding, you know that Loftsails Raceboardblade sails have dominated raceboard courses for years, and last year was no exception! First, the European Championships in Portugal, then the World Championships in Hungary, and to top it off, the Masters World Championships - Patrik Pollak won all three events on Loftsails Raceboardblade sails! For this year, Monty Spindler (Loftsails designer) along with Pollak, Rodrigues, and Manchon (also top world raceboarders) have prepared three versions of the sail, each tailored to specific conditions you may encounter during races. Each Raceboardblade version has a size of 9.5m2, but has been optimized for specific conditions to squeeze maximum performance and leave the competition with no chance.
The new Raceboardblade 9.5 is a 6-batten (3-camber) sail that provides tactical flexibility on the racecourse. It is placed between the ULW and HW sails, with a performance window optimized for the mid-range winds.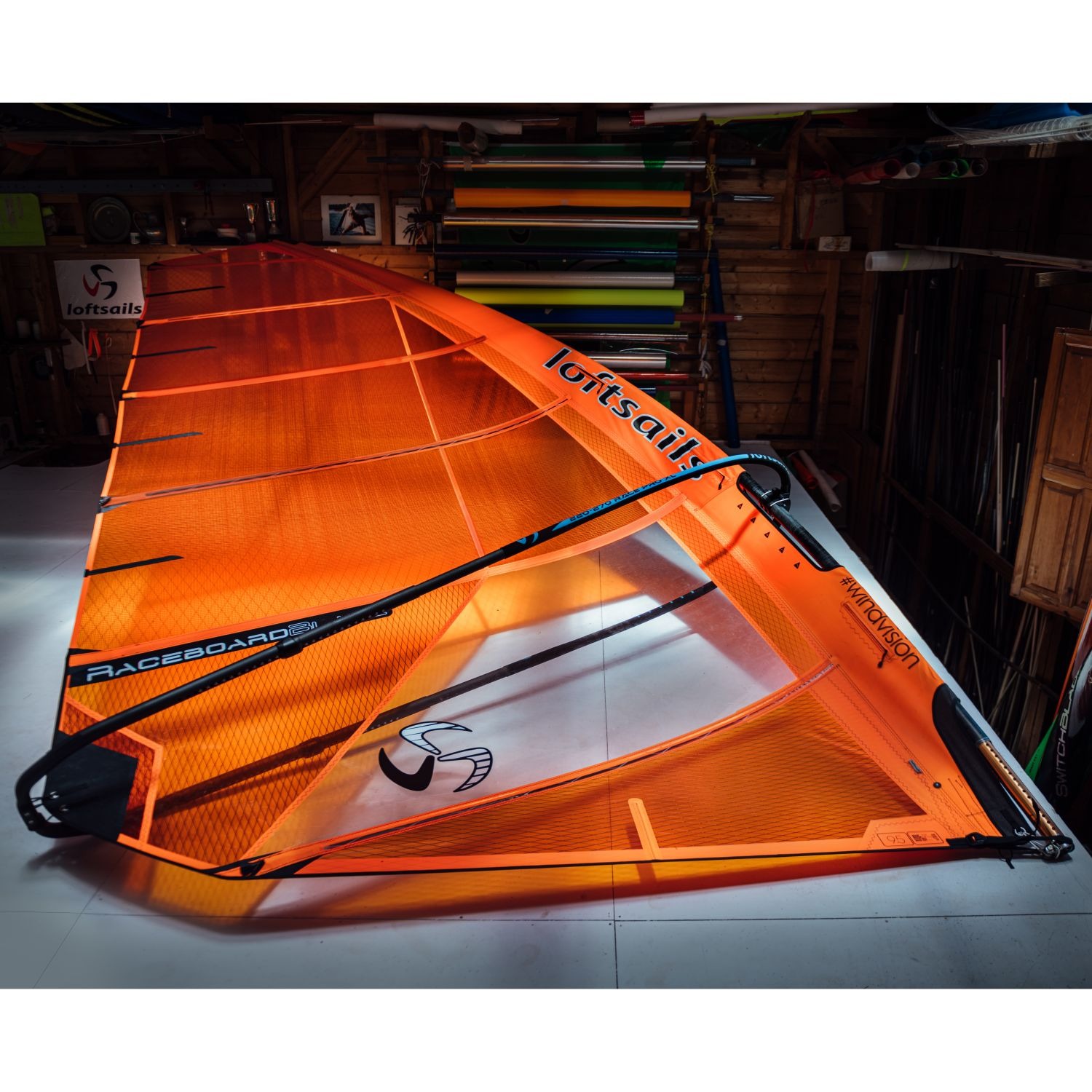 The new ULW 9.5 sail is a development of the ultra-successful LW design, but with enhanced light wind capabilities. Stability comes from a 5 batten (3 cam) frame. The profile has been redistributed and fine-tuned to improve performance both upwind and downwind. The ULW also benefits from improved pumping response.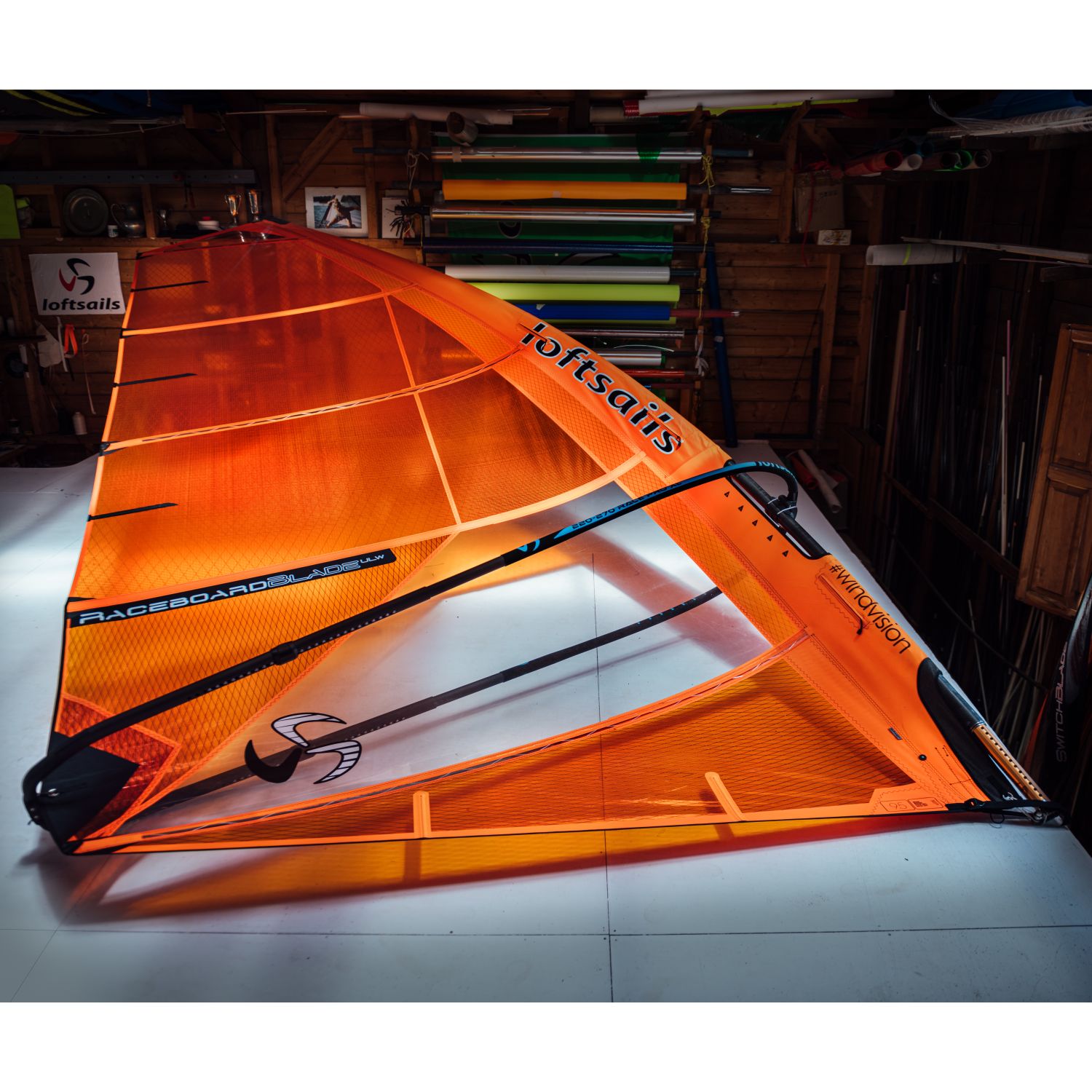 The new HW 9.5 sail is in its element as the wind gets stronger. Designers took the panel layout from the light and robust LW variant, optimized the profile, and tuned it for a 7 batten (3 cam) frame. The result is a sail that is fast and stable in winds over 16 knots.

Loftsails Raceboard High Wind is not the part of the package, you have to buy it separately!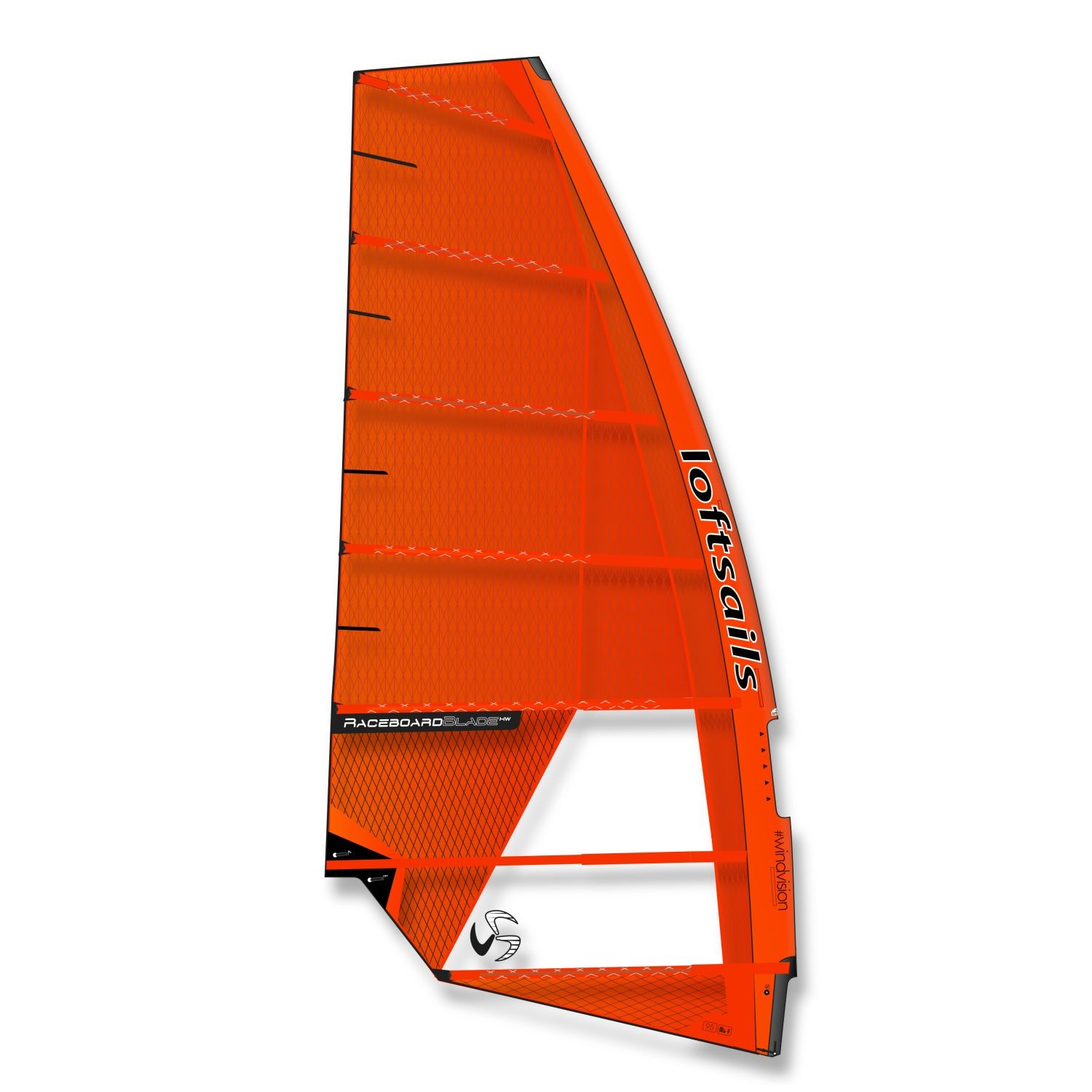 The Loftsails Team Edition II masts are designed to provide the best performance while maintaining minimal weight and high durability. The mast is the "spine" of the sail and selecting the appropriate model for the sail enables maximum performance to be extracted. We chose this mast for a reason, as the Raceboardblade sails are specifically designed to work best with it. The use of the highest quality T700 and T800 carbon fibers, pre-preg technology, and autoclave conservation process ensures that Loftsails masts provide the highest standards of tensile strength, impact and abrasion resistance, and fantastic responsiveness.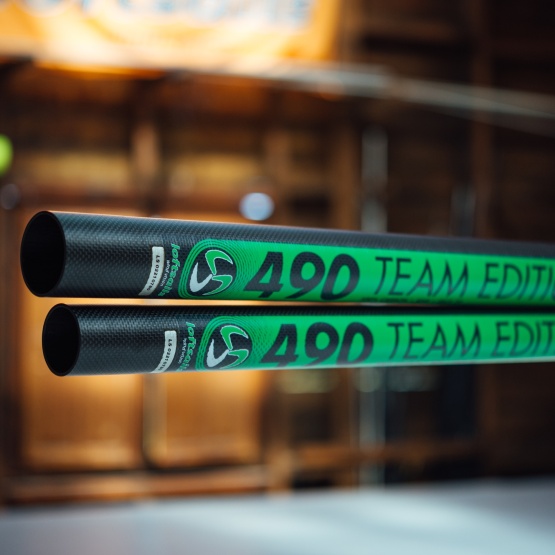 However, what raceboard package would it be without a board? That's why we chose the Unifiber raceboard - the Proteus. The special, elongated shape of the Proteus, created by Marcos Ruesch from Argentina, offers unlimited performance on raceboard racing courses. Thanks to its high buoyancy, a super stable platform was achieved, which will perform perfectly in any wind conditions, regardless of the waves. Proteus provides excellent control both in downwind and upwind courses, allowing you to maintain speed with ease. We didn't choose this board without a reason, as its previous model has already proven its capabilities on race courses, ands the new model of Proteus only confirmed the strong position of its predecessor, providing Eric Belot with the first place in the Grand Masters category during the Masters World Championship at Lake Garda in 2022.
Features
Full carbon sandwich construction to keep the hull weight as low as possible
Allround race performance across a wide range of different body weights and wind strengths
Registered to compete by the World Sailing International Raceboard Class
Carbon daggerboard can be tuned in effective length and angles adapting to different conditions
Supplied with a boardbag and a mast joint
Fin is not included.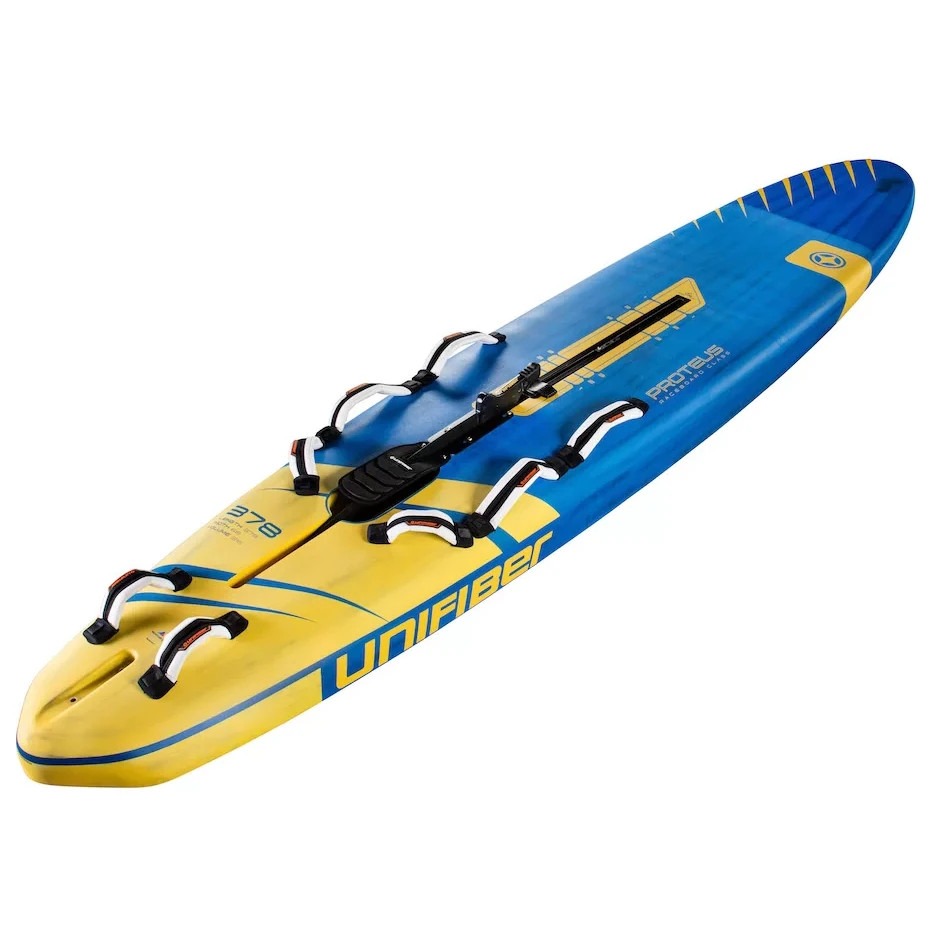 The missing piece of the puzzle is the boom, and we chose the Unifiber Elite V2 for good reason! The Elite carbon fiber booms are custom-made from the highest quality pre-preg carbon fiber and are designed for professional users and ambitious amateurs seeking maximum stiffness and minimum weight. In addition to high-quality materials, the Modular collection stands out in the windsurfing world thanks to its pioneering "Configure Me" technology. With the new Unifiber booms, swapping the boom head is effortless and takes seconds - no tools required. For example: with 1 boom head, 3 boom bodies and 1 tail you have 3 high-performance booms of different sizes. This makes Modular booms much more versatile and budget-friendly than traditional boom options.

Unifiber Elite V2 with its modular head, stiffening screws, and super-light and rigid carbon construction will allow you to fully exploit the potential of your windsurfing setup.
Features
Modular "Configure Me" RDM & SDM Compatible High Performance Boom Head
Full carbon construction
Ergonomic oval-shaped grip
High density EVA grip sections on the front arch for maximum abrasion resistance
Large diameter outside tail minimizes swing weight resulting in better control (size 190 and 220)
Performance bolts included
Fits both RDM and SDM masts (adapters included).