MaverX masts - the choice of windsurfing connoisseurs!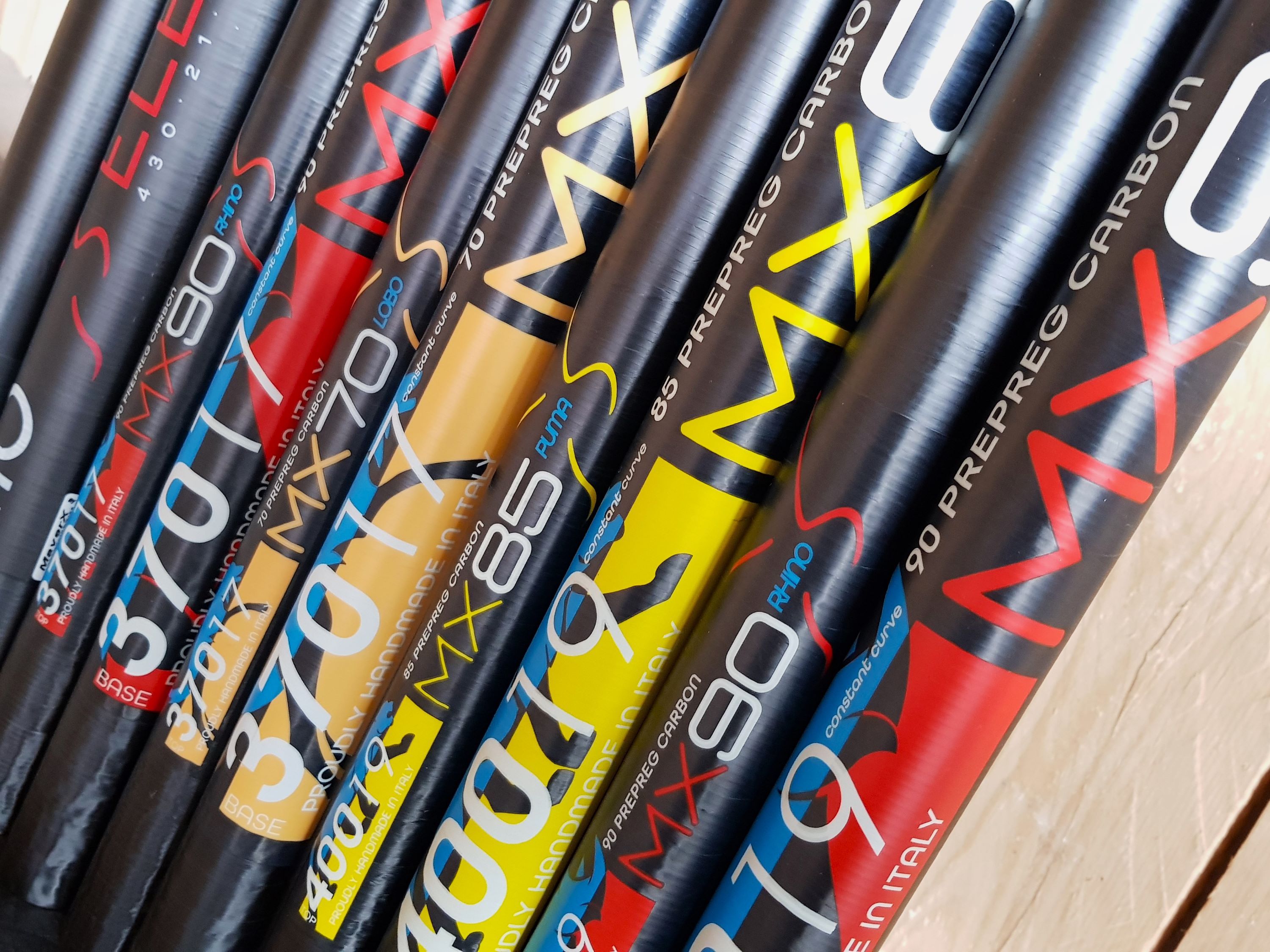 We have just received a shipment of MaverX masts! But let's make one thing clear, these are not just any masts! MaverX is a child of the Italian brand Reglass, which was the first to introduce carbon fiber masts to the world of windsurfing. MaverX designers are clear in their vision, combining 30 years of composite work experience with modern technology to produce masts that are not only lightweight, durable, and super reactive, but can also withstand much greater loads (up to several hundred kilograms!) than typical masts.
MaverX has RDM masts in their line designed for Freestyle/Wave sailing and SDM masts created for high-performance Slalom and Freeride sailing. All masts have a Constant Curve characteristic and will work great with most sails on the market. The entire collection is based on 5 mast models:
Perfect choice, if you are getting "seriously" about windsurfing!
Lobo is the most affordable mast from the MaverX collection, but it is still a MaverX mast built with the same care and attention as its higher carbon brothers. It maintains excellent reflex and decent weight. It's a REAL 70% - the winner in terms of performance-to-price and weight ratio. According to the designers, 70% carbon fiber is the minimum amount of this material in a mast to not negatively affect the sail's performance, especially when you start thinking about windsurfing "seriously."
MaverX C70 Lobo will be an excellent choice for both beginner and advanced windsurfers who want to improve their water experiences and are looking for a mast that can withstand rough handling and improve the performance of any sail. It comes in sizes 340, 370, 400, 430, 460, so it will work well on smaller sails on waves, as well as on flat water with your freeride equipment.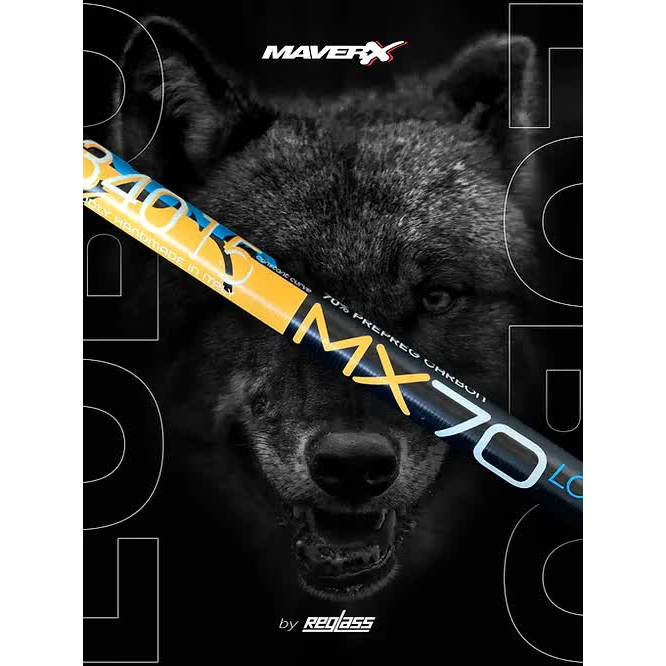 Super light and incredibly reactive!
There's a reason why the PUMA is the bestseller in MaverX's RDM collection: it has exceptional responsiveness, weight comparable to many other manufacturers' C100% masts, and phenomenal reliability.
The MaverX Puma C85 is the most versatile mast and offers the best value for money. It's much lighter than the MX90 Rhino and is an excellent choice when you're not going to surf waves twice the height of the mast and want your equipment to be lightweight and super responsive. It's available in sizes 340, 370, 400, and 430, making it ideal for wave, freestyle, and crossover sails. Despite its super lightness, it will also perform well with smaller freeride and camber freerace sails, where we often want to reduce the weight of the rig to gain acceleration and speed.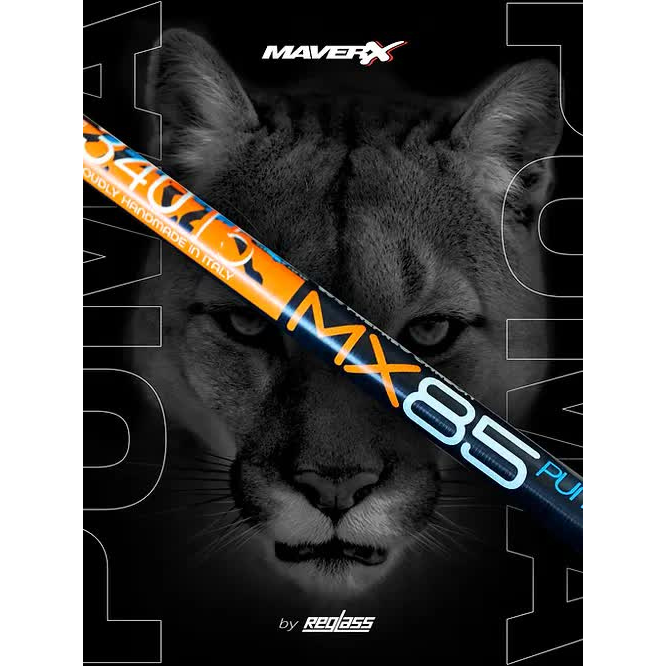 Designed for the toughest challenges!
The all-new Rhino mast line is the result of a fresh perspective on the issue. This is not a "slightly worse C100" type of mast. RHINO was created to handle the most difficult conditions and harsh treatment. It can endure the longest journeys, the most intense sessions, and countless crashes and beatings. It's the perfect mast for practising new tricks when the number of successful attempts is lower than the number of falls.
The MaverX 90 Rhino is absolutely reliable and the most durable mast in the MaverX range, and can really be "abused."
The appropriately selected Constant Curve flex characteristic ensures that it works with most sails on the market without worrying about their performance and behavior on the water. To achieve maximum durability, the designers added more layers of carbon, making the mast thicker and more resistant to impacts. It is made of T700 carbon fibers, which are essential for optimal performance, with a lightweight addition of fiberglass to increase its durability. Its weight is slightly higher, but not without reason. An excellent choice for riders sailing in difficult spots. The Rhino MX90 is a mast that will give you 110% confidence and faith in your equipment!
For those seeking the best mast without compromise!
Let's not beat around the bush, the Superleggero is a top-of-the-line mast! Designed for connoisseurs with the goal of achieving the highest possible performance without compromise, it is the most advanced mast in the RDM MaverX collection. Its performance is so incomparably higher than other manufacturer's masts that designers expect the Superleggero to have a lasting impact on the world of windsurfing. It is a complete revision of its predecessor, introduced to the market 5 years ago. The main goals of its redesign were to improve its reflex and reactivity.
One of its greatest strengths is that the mast is incredibly light. In larger sizes (400-430-460) typically used in larger wave or foil sails when the wind is relatively weak, the Superleggero makes a huge difference in acceleration and simply helps you get planing. In the smallest size (340-370), its ultra-light weight makes it the ideal choice for lighter riders or anyone looking for the lightest setup to achieve maximum performance. The Superleggero is slightly thinner compared to the traditional RDM shape in its upper part, allowing the sail to "breathe" and catch every gust of wind, and its increased reactivity allows the sail to quickly return to its shape after gusts or maneuvers.
The Superleggero is one of the lightest masts on the market and likely has the best reflex. Its carbon processing technology is the best and most advanced available, with no room for compromise. It is a mast designed for the highest performance in wave, freestyle, and foil. Its maximum slimming and special combination of materials mean that Superleggero masts require exceptional care. The manufacturer has prepared a special reinforced cover for storage and travel.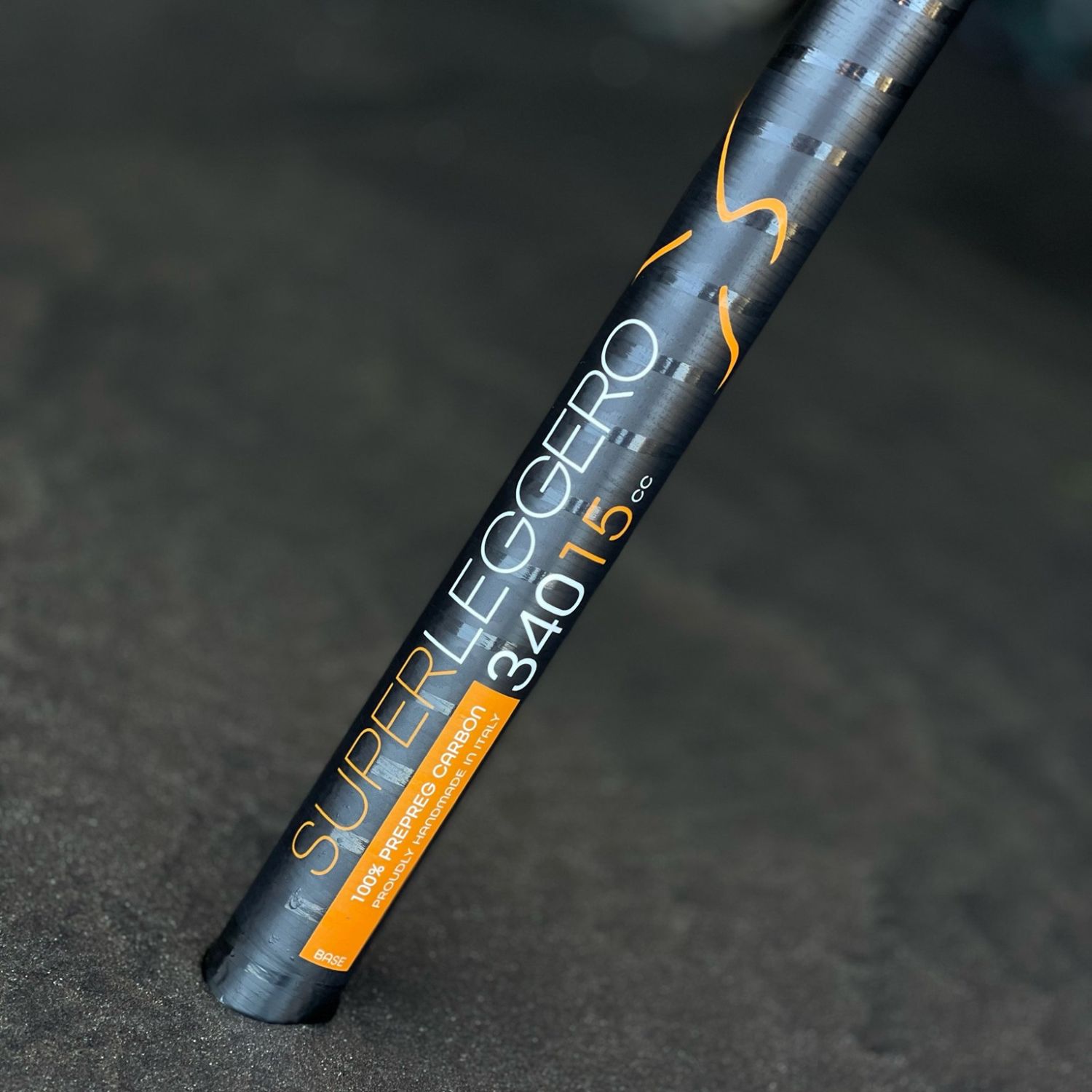 True racers choice!
ELEMENTO is a mast designed for high performance and specifically tailored for slalom sails with or without cambers. Its genesis stems from the need to create a highly efficient mast, able to withstand enormous loads, lightweight, and perfectly adapted to the sail's profile. The designers at Reglass used their experience as mast builders, utilizing the Finite Element Analysis (FEM) for the first time, to establish "theoretically" which profile, mold, and materials should be used to minimize stress in the most critical areas.
This approach turned out to be a revolution in terms of profile, materials used, thicknesses, and distribution of forces, enabling the development of a mast that precisely met their requirements.
MaverX masts have a Constant Curve profile, which has been maintained for several years now. MaverX was one of the first manufacturers to understand that this type of profile least stresses the mast, and now most sail manufacturers refer to it.
Elemento's compatibility with slalom sails of various brands is assured.
Elemento is available in two versions: 100% carbon and 70% carbon, with the only difference being the percentage of glass fiber present in the 70 model.
"Tasty features" in MaverX masts:
The hard EVA cork reduces the risk of the mast getting stuck

Special coating prevents the boom from sliding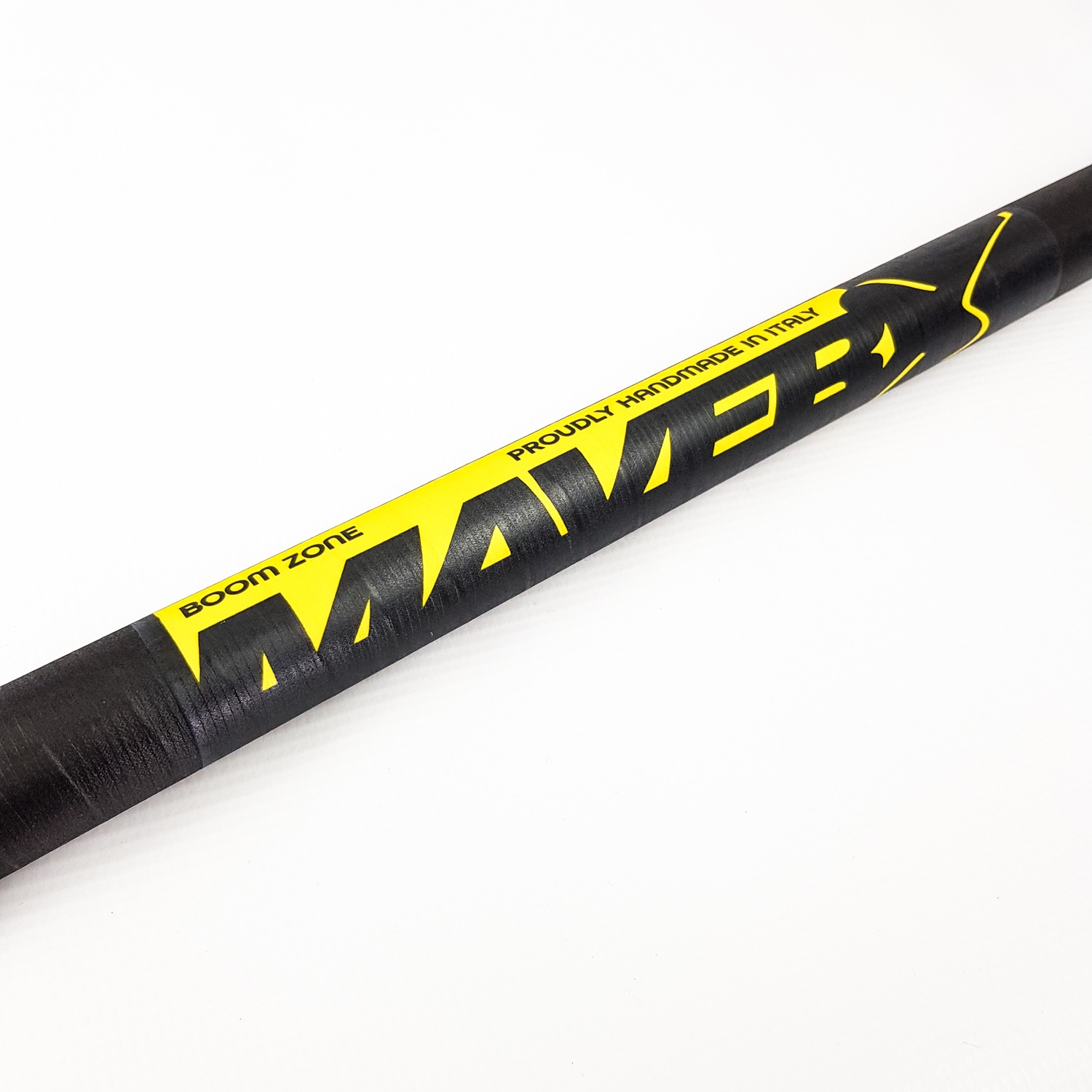 Cover included