AZTRON Inflatable SUP board NEBULA 12'10
Paddling is twice as much fun on this 12'10" NEBULA air SUP built for two riders plus a small companion in the front. The board is packed with full of features like any other Aztron board: Double Double Technology, 4+1 multiple carrying handles positioned around the edge of the board and nose to make carrying it to the water a breeze; double fin setup for better tracking and gliding performance. It also comes with the front bungee cords so you and your companions can store the dry bags or cool box to make it a real adventure.
Aztron's unique Double Chamber structure and Double Layer Fusion material really plays a role when it comes to this giant 2+1 board that remains stiff and stable to paddle.
Features
Built for two riders plus one small companion
Double Chamber construction for safety and extra stiffness
Double Layer Fusion technology on drop-stitch fabric reduces weight by 25% and increase stiffness of 30%
Full deck printing with "galaxy chaos" graphic for superior visual impact
Two-section 5mm diamond grooving EVA footpad for ultimate grip and extra comfort
Premium quality 4+1 D-rings for front bungee system and safety leash attach
Integrated front bungee system for easy gear access
Front grab handle for non-stress transport or towing purpose
Multiple rail grab handles provide safety and easy transporting
Double center fin setup. Easy to slide in and out
Ready-to-Go Accessory Pack: including SUP gear backpack, Aztron double action pump, 2 x safety leashes and 2 x STYLE aluminum adjustable paddles
Technology
With the Double Chamber Technology, Aztron redefines the safety standards of the inflatable stand-up paddle board industry. Two features mark the difference: the separate inner chamber ensures 50 percent buoyancy of the total board floatation, therefore guaranteeing the rider safety in case anything happens on the water. The added chamber features an integrated construction with extra air pillars and sidewalls placed in the standing area, which is most critical to an iSUP and gives the board 30 percent more stiffness. With the Aztron Double Chamber construction, it makes the rider feels just like paddling on a hard board. Aztron applies the Double Chamber technology on all of their air boards.
---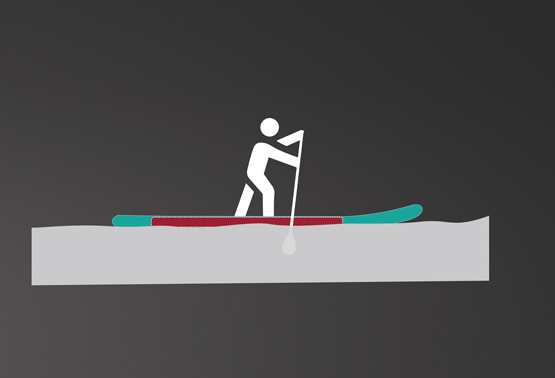 STIFF LIKE A HARD BOARD
The revolutionary second chamber acts like a surrounded and double side-wall I-beam structure, which increases the hull's stiffness significantly. Covers nearly half of the total board, and places just behind the bungee cords then all the way down to the end of foot pad. The added chamber is strategically placed in the standing area, which overcomes the "soft" and "unstable" disadvantages of an air SUP – therefore providing a very stable riding experience even in the choppy water or stronger wind.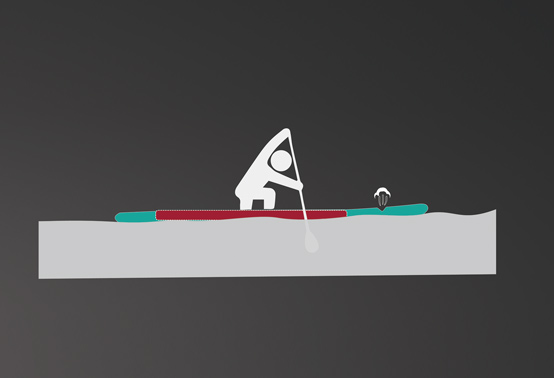 PADDLING SAFE, PADDLING INTELIGENTLTY
Paddling is fun but paddling safe should be the priority one. The Aztron Double Chamber Technology gives riders of all level with peace of mind to handle any water environment.The added inner chamber offers at least 100 - 150 liters of safety buoyancy in case of air leaking, which ensure rides'safety effectively.
Key features
---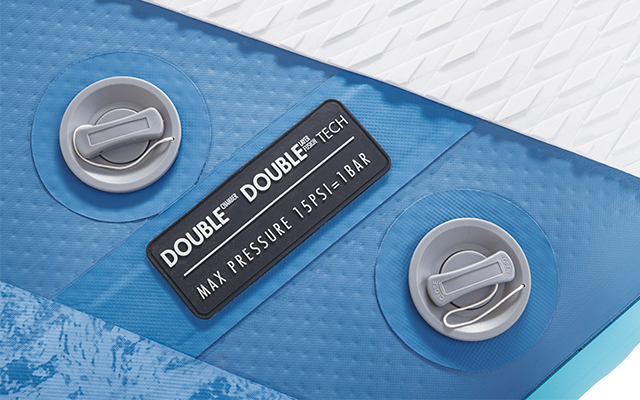 Double Chamber
"Incredibly Safe". The Double Chamber Construction is a signature technology of Aztron and it applies on all the air boards products. The second air chamber offers at least 100 liters of safety buoyancy which ensures rider safety effectively. The additional inner chamber with extra air pillars and sidewalls placed in the standing area and gives the board 30% more stiffness. With the double chamber structure, it makes the rider feel like paddling on a hard board.
---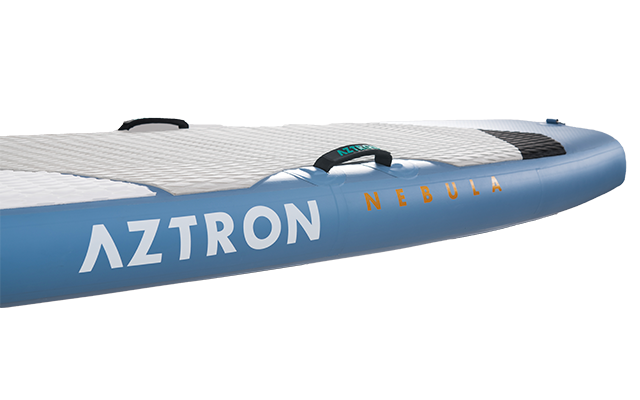 Diamond grooving footpad
Single piece soft brushed EVA footpad featuring 4mm diamond grooving provides ultimate traction and comfort.
---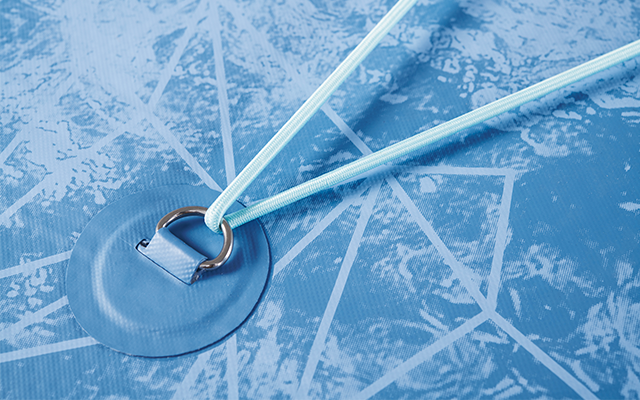 Integrated bungee cords
The expandable and adjustable front bungee system lets rider grab and go with safe and easy gear access. Easily attach extras like dry bag or loose gear, snacks and water bottle.
---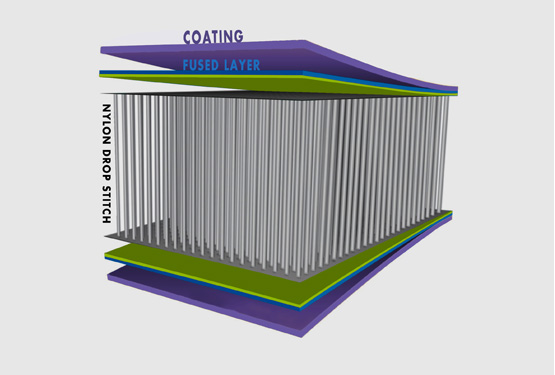 Double Layer Fusion Technology
"Extra Stiff and Ultra Light". Aztron Double Layer Fusion technology is the premium material technology that applies on all the Touring and Specialty air boards. Featuring a top and bottom second PVC fusion layers which are directly heat laminated onto the core layer and around the drop-stitch material, the Fusion Tech offers innovative less glue fusion construction. The advantage of the Double Layer Fusion Technology is:
Better durability
25% lighter than the traditional Double Layer Technology
30% stiffer than regular single layer air boards
Less glue and more environmental friendly
---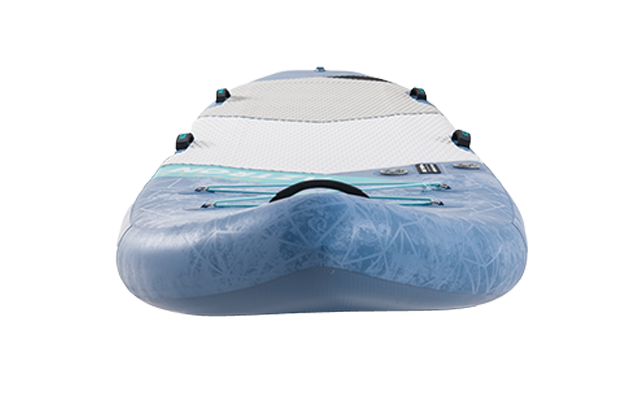 Rocker design
With a minimal 6" (15cm) rocker design, the board's nose is boosted with less drags giving it maximum speed to length ratio. The high-rocker system increases rideability and stability in choppy and wave condition.
---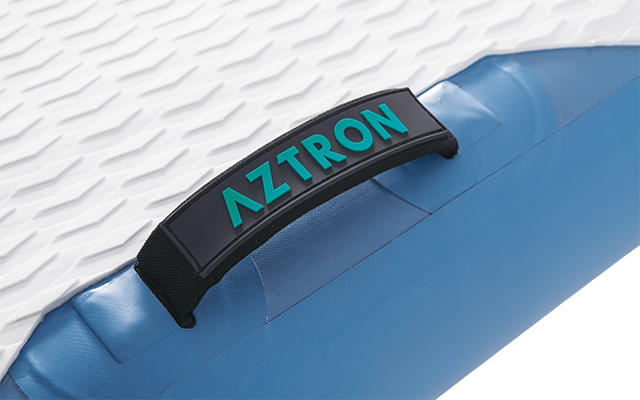 Handles
NEBULA and GALAXIE features 4+1 multiple carry handles design for easy lift, non-stress transport and towing purpose. All Aztron handles feature neoprene with rubber pad design, provides strength and give user a solid grab and comfortable carrying experience.
---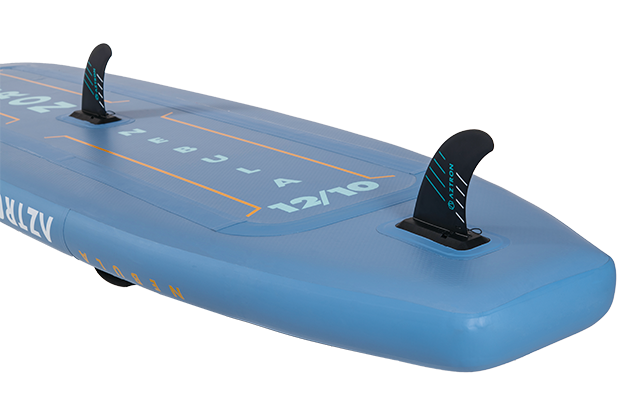 Double fin
The Aztron multi-person air boards feature a detachable double tracking fins setup that gives extra stability and accurate handling in any water conditions.
---
Set includes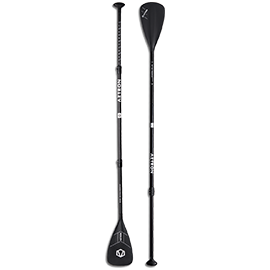 2x STYLE PADDLE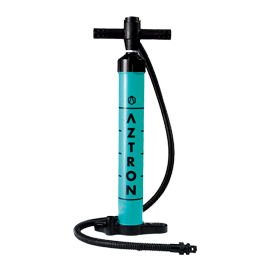 DOUBLE ACTION PUMP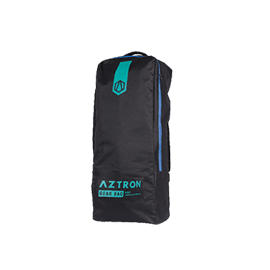 SUP GEAR BACKPACK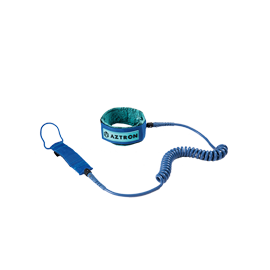 2x COIL SUP LEASH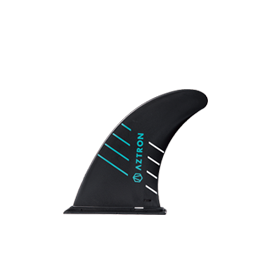 2x CENTER FIN
For instant answer - open the chat and ask your question. We're active 9.00-17.00 CET.
Is it afterhours? ​No problem - leave us a message and we'll respond early the next day.
​+48 513 020 570
For those who prefer phone calls - that's our number. You can give us a ring between 9.00-17.00 CET.