TABOU Windsurf Board TWISTER
Sizes: 90 / 100 / 107
Model: 2019
Discipline: Freestyle
FREESTYLE
Making hardcore freestyle moves look easy and pushing the limits of modern freestyle is the territory of the new Twister.
---
FOR WHO: Professional Freestylers and those who want to throw down a good show at their home spot.
Antony Ruenes and Fabien put a lot of effort, trying to find a concept that revolutionizes modern day freestyle boards and came up with the new Twister 90 and 100 shapes. The radically reduced length allowed Antony to spin faster than ever before, pulling the most radical moves with ease.
But there's another important factor to freestylers nowadays and that's speed and acceleration, which is why designers implemented a low-entry rocker that is flat near the tail. The result was a faster spinning board that does also reach top-speed quickly and, thanks to the winger outlines, does have more pop. The width in the mid-section, combined with a small tail creates a little wave under the board, when pushing on the tail, which acts like a ramp for higher jumps in even lightest winds. A deep V bottom shape with boxy rails makes the Twister very forgiving during spinning moves. The Twister is designed to push not only the limits of modern freestyle, but also to push your individual level!
---
KEY FEATURES
Reduced length for faster rotations
Low-entry rocker with a flat area near the tail allows quick acceleration
Winger outline for maximum pop
Deep V bottom and boxy rails provide forgiveness during moves
---
CONSTRUCTION - CARBON BIAX SANDWICH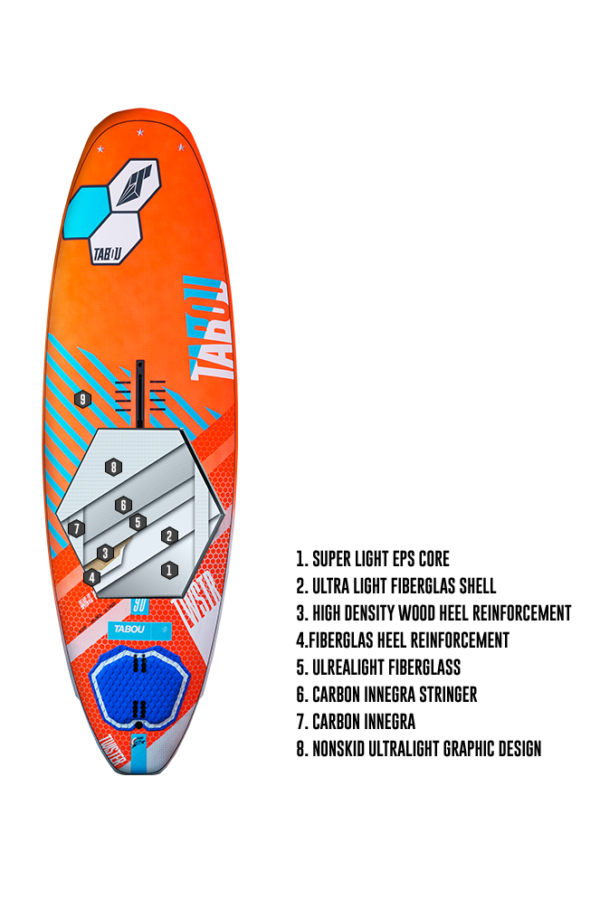 For instant answer - open the chat and ask your question. We're active 9.00-17.00 CET.
Is it afterhours? ​No problem - leave us a message and we'll respond early the next day.
​+48 513 020 570
For those who prefer phone calls - that's our number. You can give us a ring between 9.00-17.00 CET.