Vaavud - turn your phone into wind meter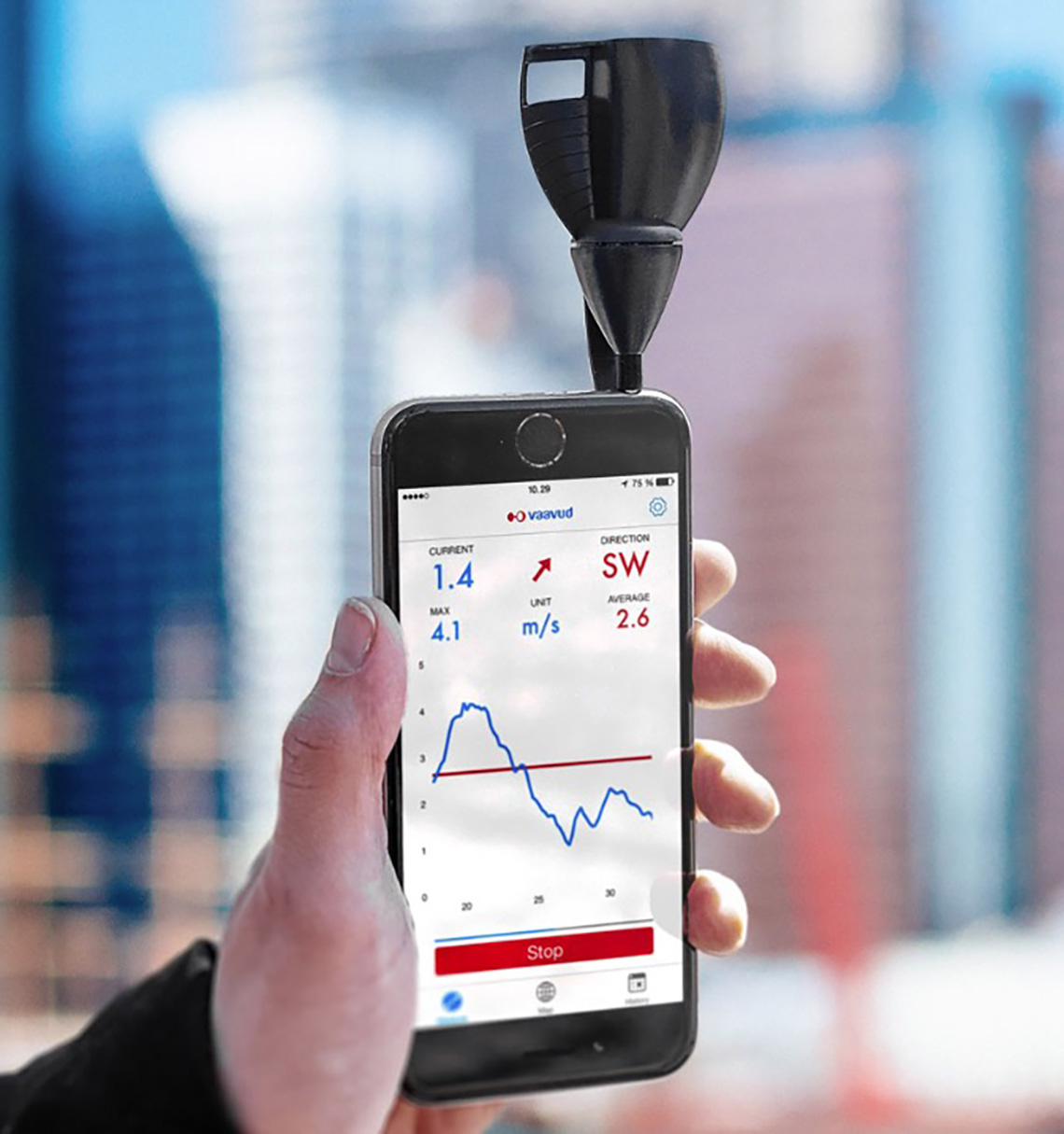 Have you ever wondered if you can use your iOS or Android device as a wind meter? Thanks to the Danish brand Vaavud you can easily turn your phone into high-tech meteorological tool. It's compatible with iPhones and Android operating system devices.
VAAVUD 1.0 Wind Meter for Smartphone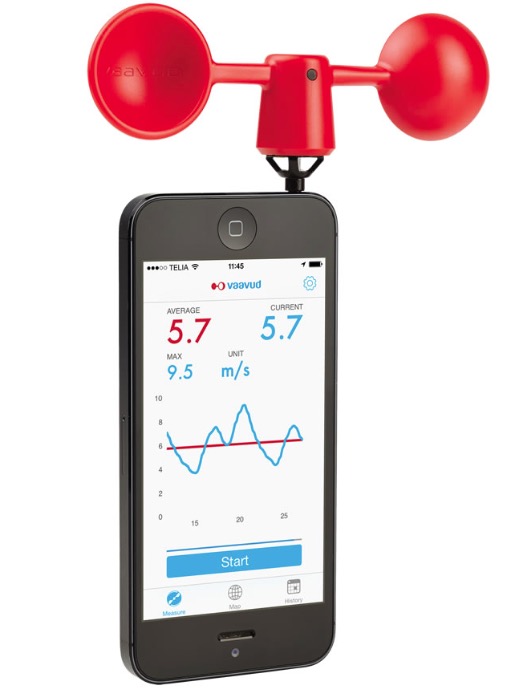 This device doesn't contain any electronics as it uses magnetic field sensor placed in the phone. Design has been inspired by pro cup anemometers. However, to make this device super rugged and pocket friendly, two instead of three cups are used. This device measures wind strength accurately with precision of +/- 4%. Reads wind speeds from 2 – 20 m/s (up to 24 m/s on iPhone 5S and up to even 48 m/s on some Android phones). Features handy, useful neoprene bag so you can take it everywhere with you.
Vaavud 2 Sleipnir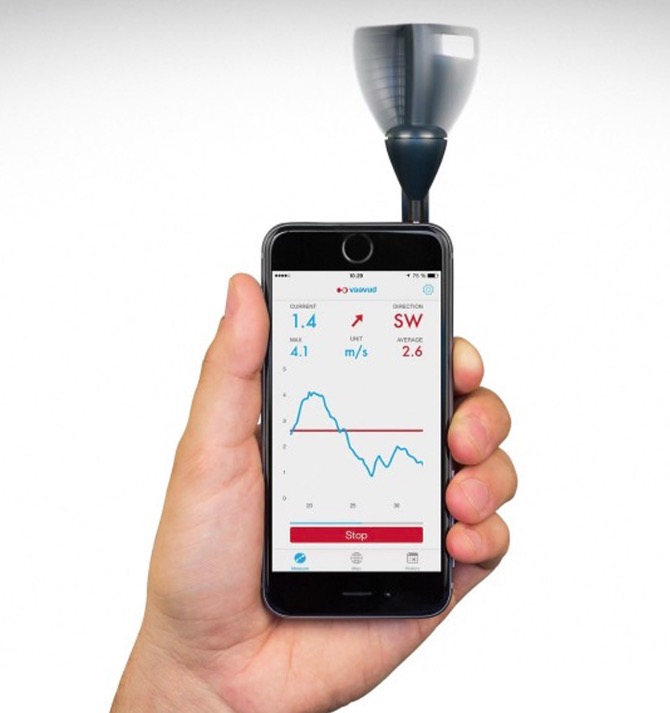 The world's first handheld device to measure both wind speed and direction. Crowdsourced live map, history and more! Next product from Vaavud designed to guarantee your safety through the precision. https://www.youtube.com/watch?v=fzxTveOP8W8 You can find Vaavud Wind Meters
in our shop