Tabou Da Bomb 2018 - introducing new shape - from euro-wave to bump&jump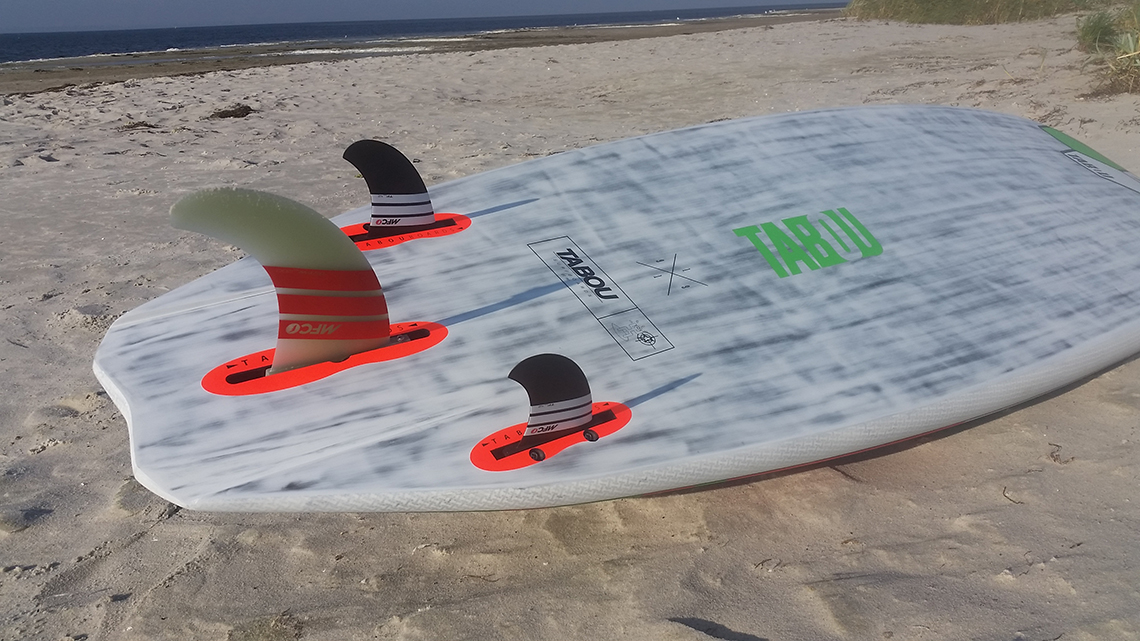 There has been a keen excitment about multi-fin boards for sea and ocean windsurfing recently. That's good. But windsurfers in their thirtiees and older remember the feeling of a single fin. Which is perhaps tougher to turn radically on a wave, but much faster and grips better while blasting straight.
Tabou Da Bomb is a thruster
(3 fins) with an option for a classic single-fin in traditional US-Box. It's Shape is designed specifically for "european" wave conditions which usually means mushy with changing wind direction; mostly side-on shore. Not for warm and remote trade winds and down-the-line dream Ho'okipa riding. Down below
Maciek Rutkowski
flying Da Bomb over a wave at his local Baltic side-on spot.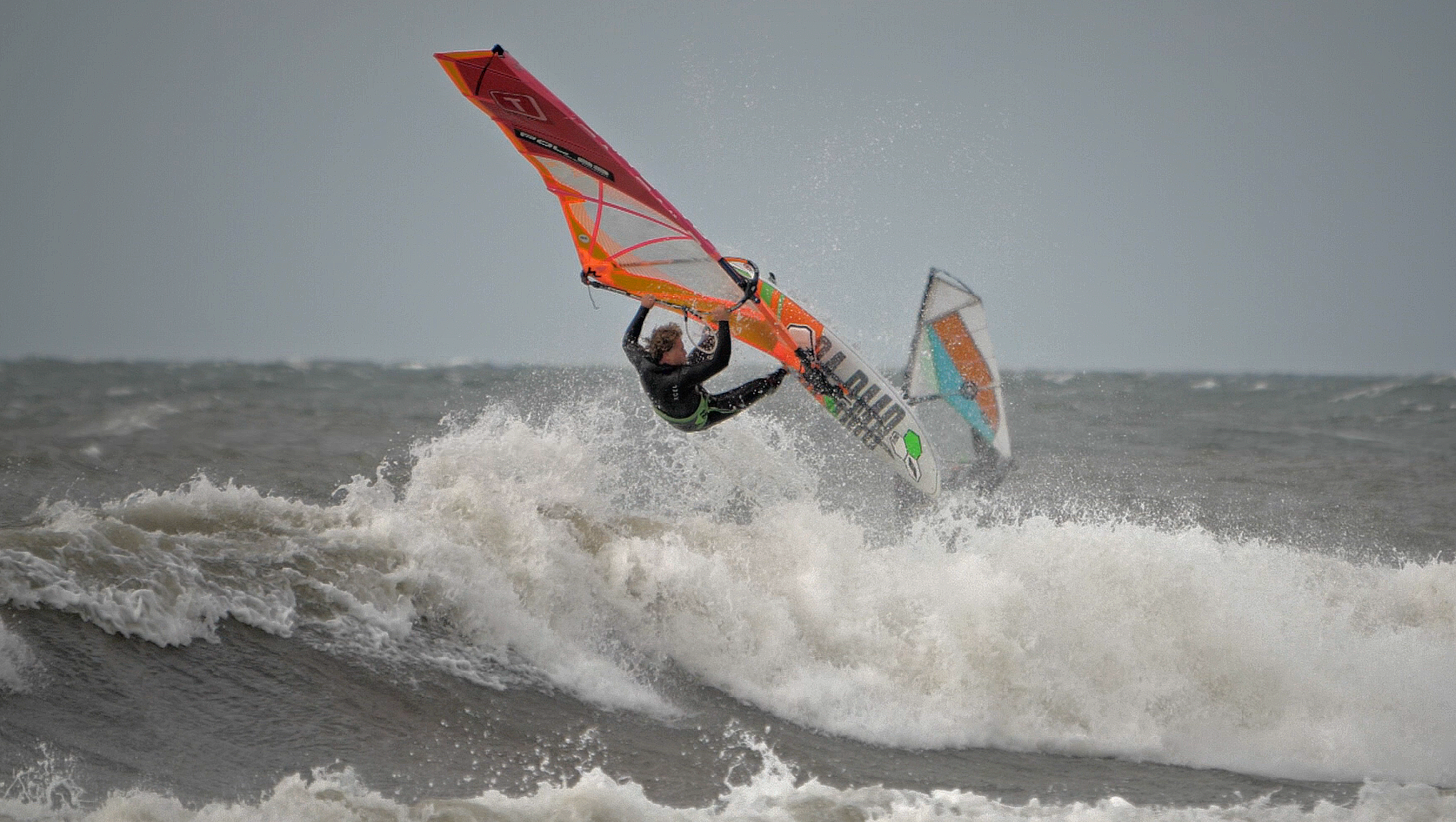 Leading and outstanding features of this boards are:
early planing and instant top speed, thanks to a much flatter rocker
than most of the waveboards have. It means:
perfect for jumping, good for lighter winds, challenging conditions
(unstable wind, strong currents), and heavier guys (or girls). More! This is also a perfect bump&jump board. You don't have to be a wave-rider to enjoy it fully. Even on a lake, put a
25-28cm single-fin
and blast on these days you wait whole season for, when you unpack your small sails and skip your office day no matter how cold it is. That's a perfect addition to an ambitious Freerider quiver for strong lake/bay days and a first choice to try real wave sailing. If you're an experienced wave-rider already and spend most your sailing days at European sea-shores,
Da Bomb
is your unbeatable choice! Check out it's
radical and unique wing/swallow tail!
Only seen in super-custom-build boards on Canaries before and special surf-boards. Super short wind-swoosh tail in this shape with backfoot strap very close to it means really radical turns and gybes on your back foot even when the wind drops (extra of volume on tail). There are really big footstraps adjustment options - narrower stance for classic blasting and bump&jump or wide stance for attacking side-on waves at full throttle. We could add more and more: separete density of pads for toes and heels, but let's keep it's ace of spades secret yet!
There are 3 sizes of Tabou Da Bomb 2018. You should choose a board 5-10 liters over your kg weight:
84 L - best sail range: 4,2 - 5,7 // max. sail range: 3,7-6,6
94 L - best sail range: 4,5 - 6,0 // max. sail range: 4,2-7,0
104 L - best sail range: 4,7 - 6,4 // max. sail range: 4,5-7,4