NKB Foiling toys for 2018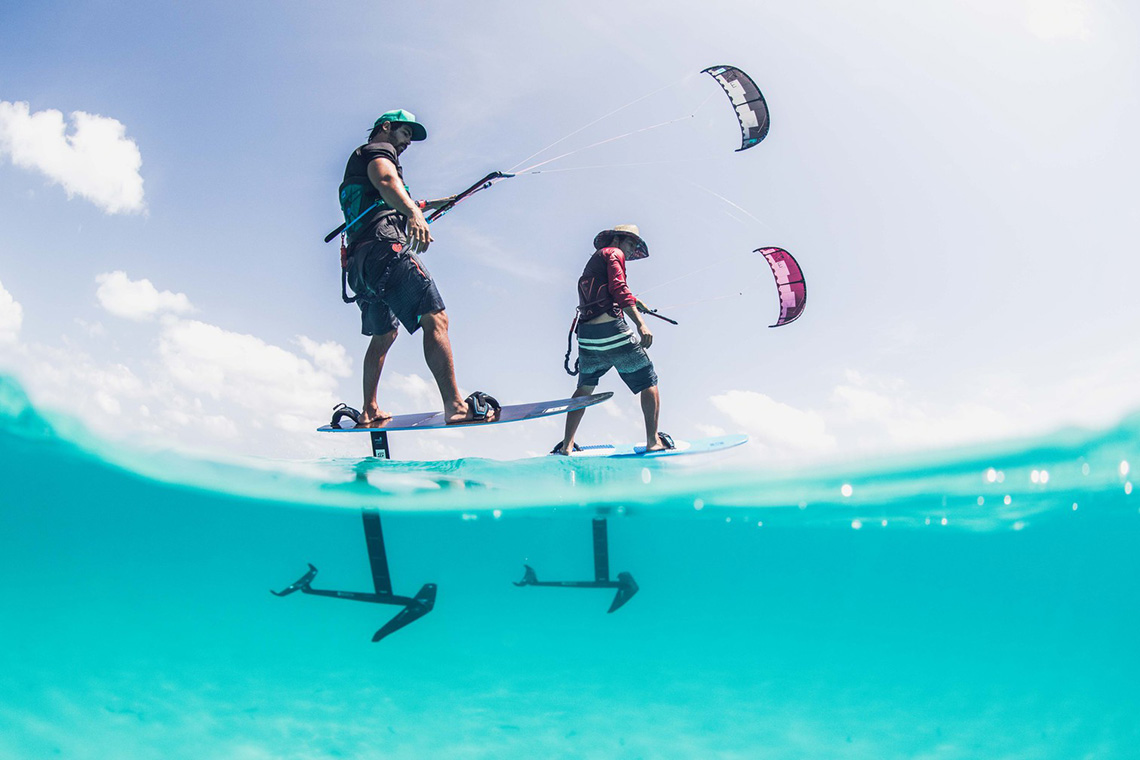 Foiling looks like the future! It enables to kitesurf in real light winds, gives a very smooth ride or rather flight feeling and is a brand new challange for a rider!
2018 North Kiteboarding Foil products look very promising and fun.
The wing and mast called Foil Speedster Combo
is availible in two mast lenghts and there are two boards dedicated specifically to foiling:
Free Foil 5'0
and
Pro Foil 4'11"
The Free Foil 5'0 kiteboard is designed with begginner and intermediate riders in mind. It's easy to ride and forgiving. The deck is covered fully with rubbered cork, a material that gets real gippy while wet and reduces the risk of injuries during a wipeout. Flex nose helps to avoid crashes and rodeo rides. NKB Free Foil core is made of balsa and peach-wood. Super light balsa parts have their grains top-to-bottom making them really durable for compression and peach-wood is applied where the stiffness is required. Low volume of NKB Free Foil kiteboard makes it easy to handle, yet the planning surface is fairly large. 90x165mm 4-point mast to board connection enables to use variety of Foils, not only the one from North.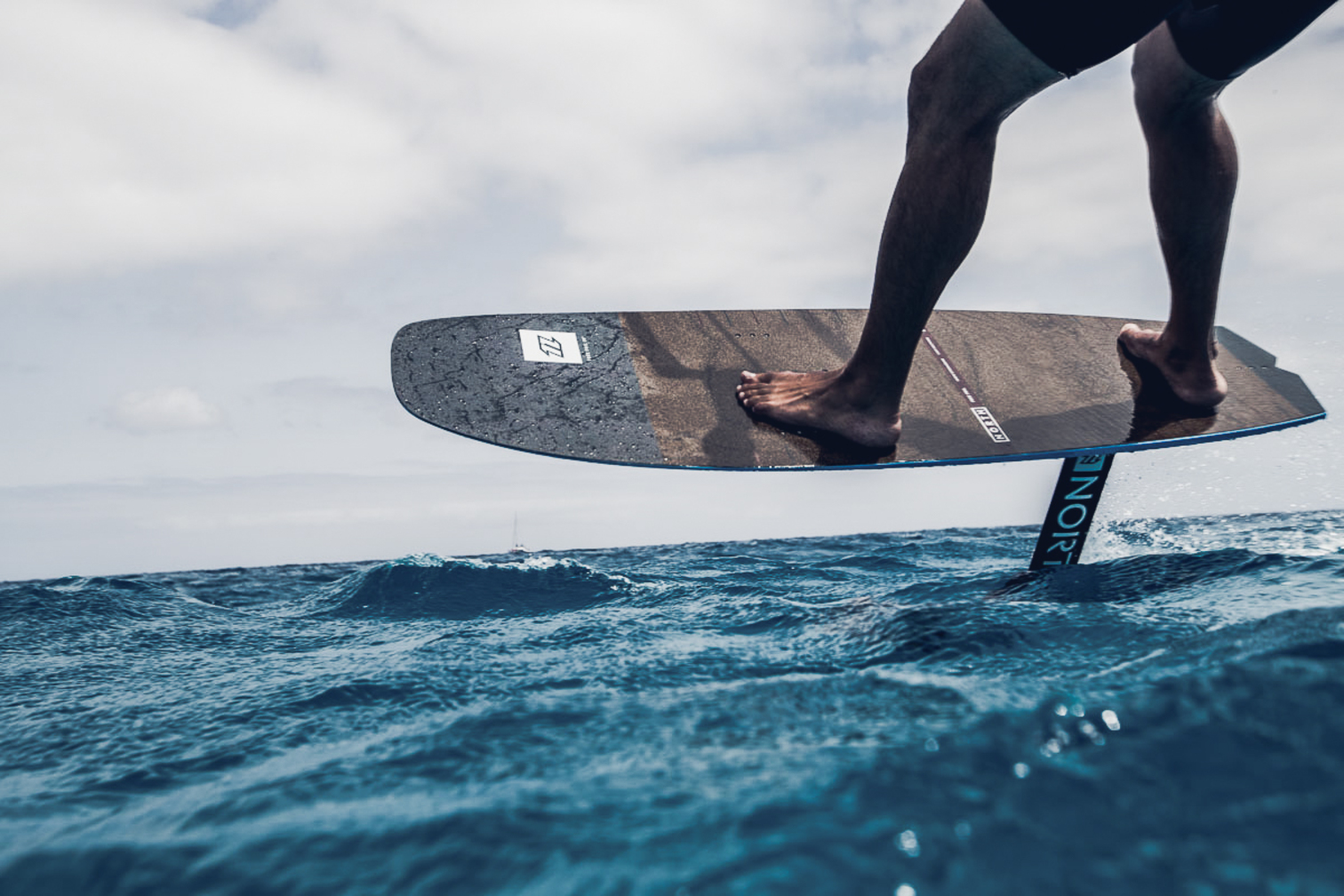 Taking into consideration North huge market experience and their dedication for development, the Free Foil kiteboard looks real fun to start Foiling adventure with! You can ride it either strapless or use 2 or 3 straps setup.
Moving up the range, let's look at North Kiteboarding
Pro Foil 4'11" board
. This one is designed for intermediate to expert riders with control and comfort in mind. Large bevel rails are meant to help avoid catching edges while flying upwind. It's double concave deck make you feet sit firmly while riding strapless and reduces drag when you touch down from flight. Large planing surface and supreme leverage are another NKB Pro Foil kiteboard features. Like in the Free Foil board, there is 90x165mm 4-point mast to board connection which enables to use variety of Foils, not only the one from North. The Pro Foil board also enables to choose strapless, 2 straps or 3 straps setup.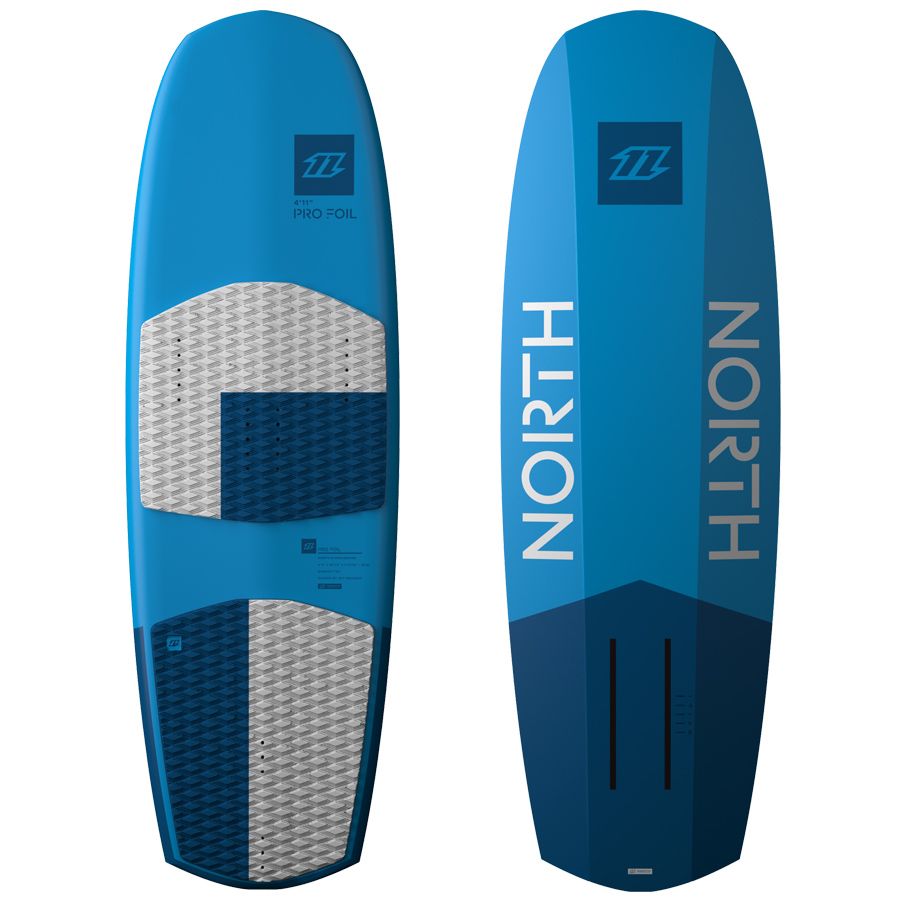 Now, let's look at brand new Speedster Combo Foil. Focusing on technical features we must emphasise that the wing is moulded and made of carbon-polyamide new compound. Carbon fibers itself are one of the best materials for nautical gear, but we all now they can be fragile, especially for cracks. Due to new compound usage, The Speedster Combo Foil is extremely resistant for damage. You can throw it on the ground without worrying about a single ding!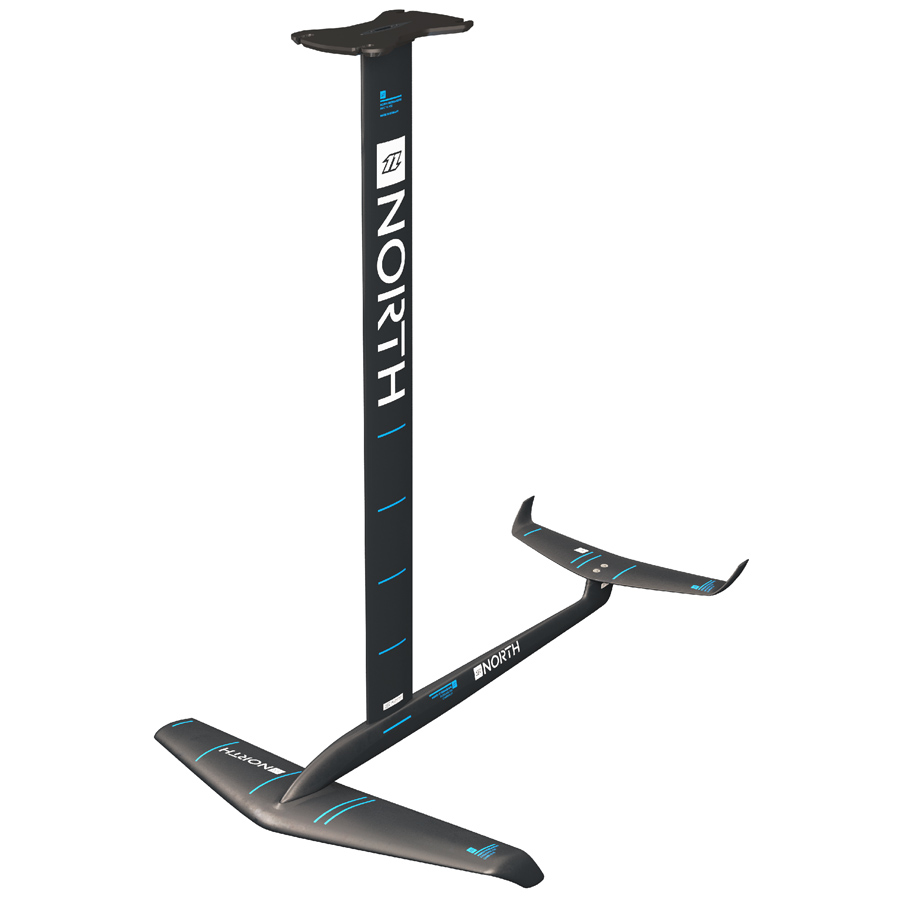 NKB 2018 foil was designed to cover widest possible range of speeds, which makes it suitable for begginer to experienced riders providing them a lot of fun and performance depending on their skills. You should choose 65cm mast for easy handling and 90cm for acceleration and speed performance. The winglets give the sense of stability on course and help to make smooth curves. There is also a special wedge you can add, which is perfect for begginer foilers. It makes the foil to rise above the water more evenly while speeding up, which is way easier to handle when you're a foiling rookie.
Considering current foil market, the price of this foil is really reasonable, and you can ask us for a discount too! We also offer a riding ready Foil+Board set in a really low price!
So folks, no time to waste. Go foiling in 2018!