Gaastra is experimenting with hydrofoil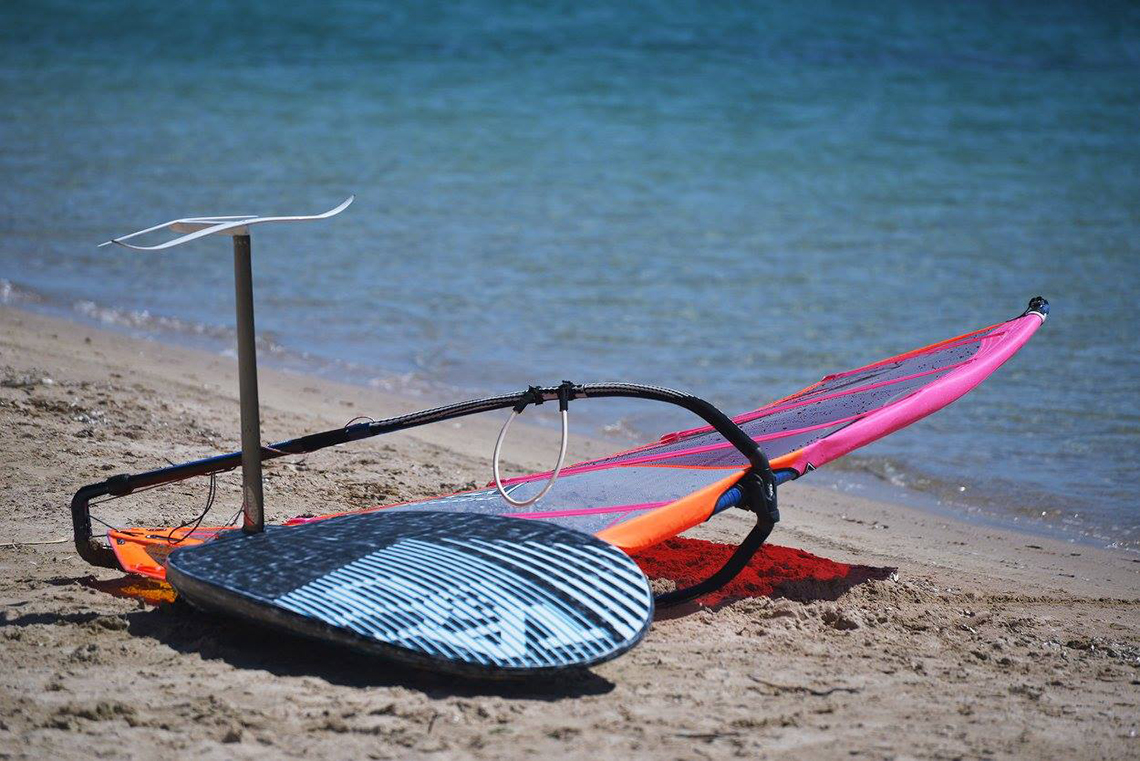 Gaastra Sail designer
Peter Munzlinger
has recently decided to personally see what is behind all this hydrofoil thing. Here are his impressions: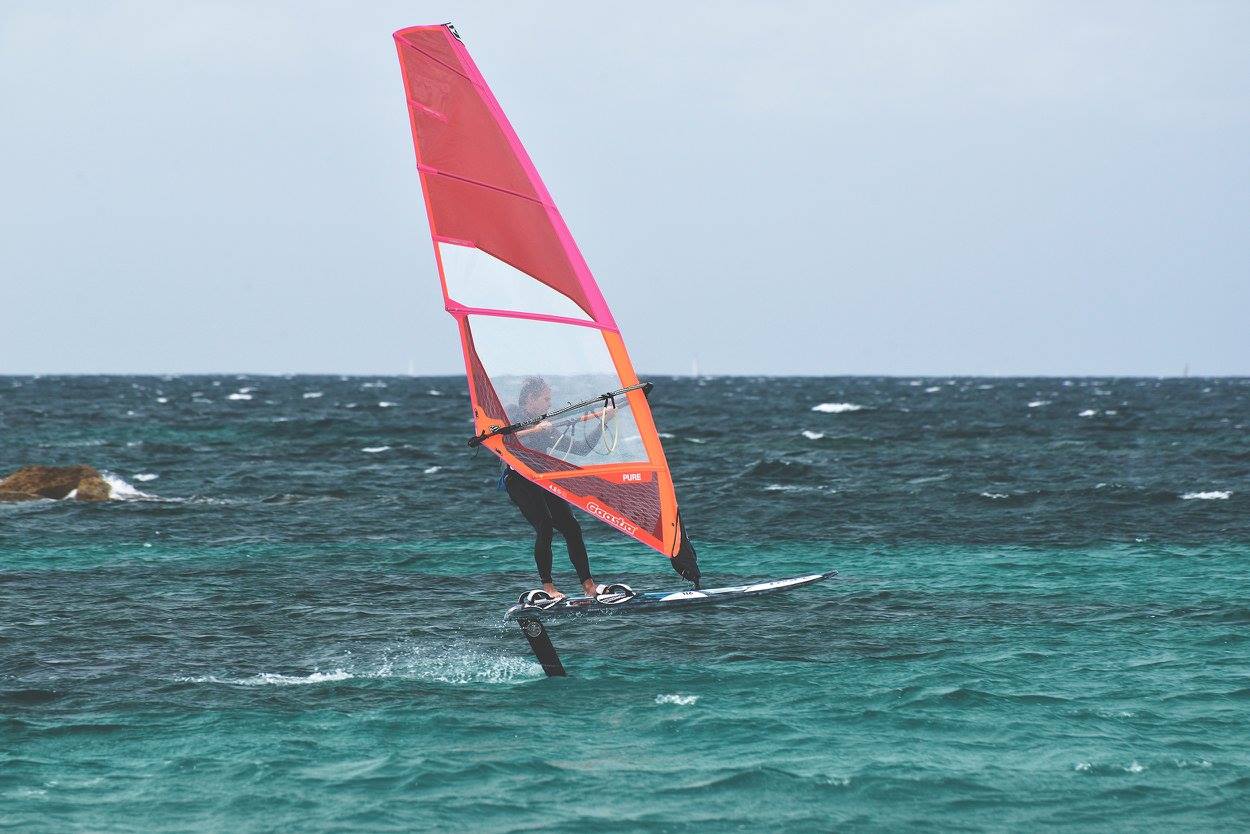 Last weekend Stefano and Maicol who develop the Blade Hydrofoils came to Sardinia invited by my friend Daniele to let people test their foils. After all this hype about the foils going on lately I had to try it. The set up is very simple as you only have to put it in the tuttle box of your board and you are ready to go. And you have to use a much smaller sail than usual as you have plenty of power.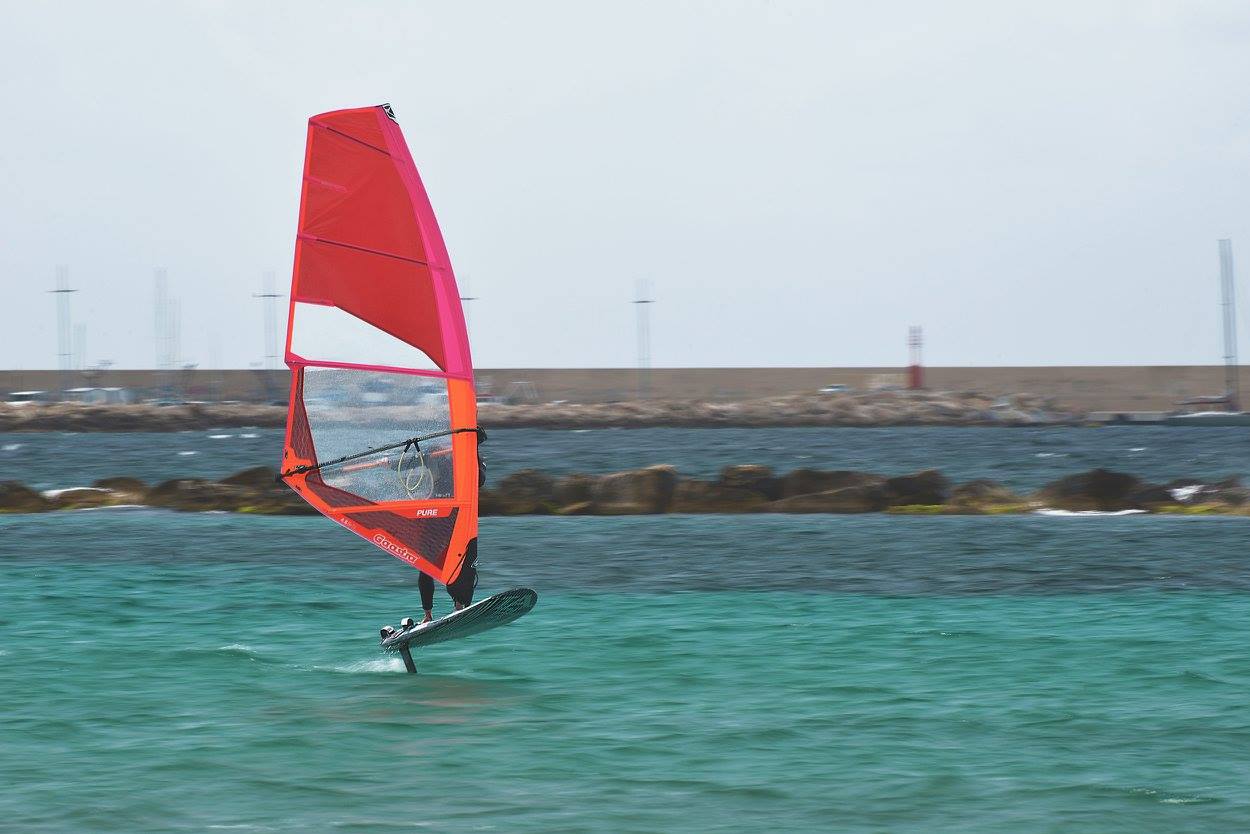 I must say that I had my difficulties and did a lot of crashes, mainly because you have to handle the board and the sail very differently than usual, but at the end I was able to do a few short glides in the air, very exciting, and the first thing you notice is the silence!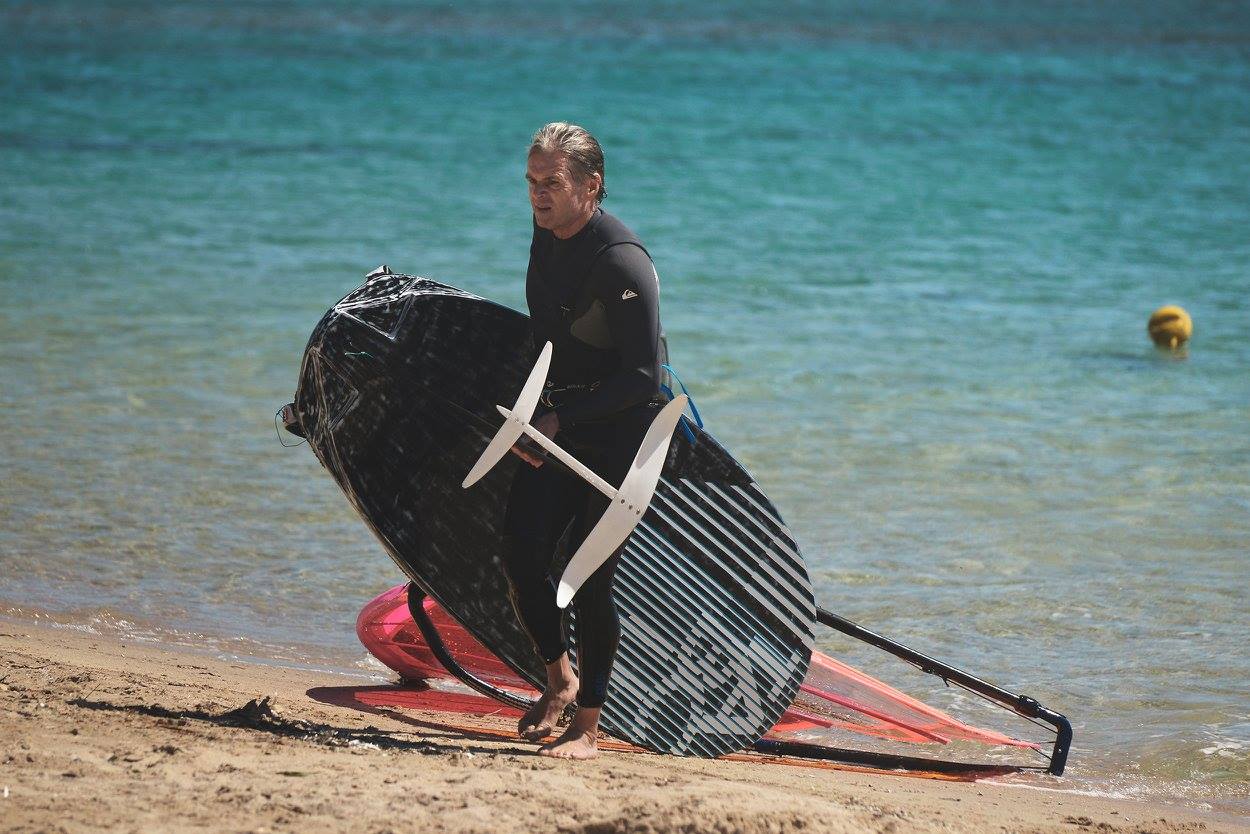 Is this the first step for Gaastra to get into the "new" way of windsurfing? Time will tell. You can see
more pictures from this session here
.