Gaastra Freetime - a classic windsurfing school sail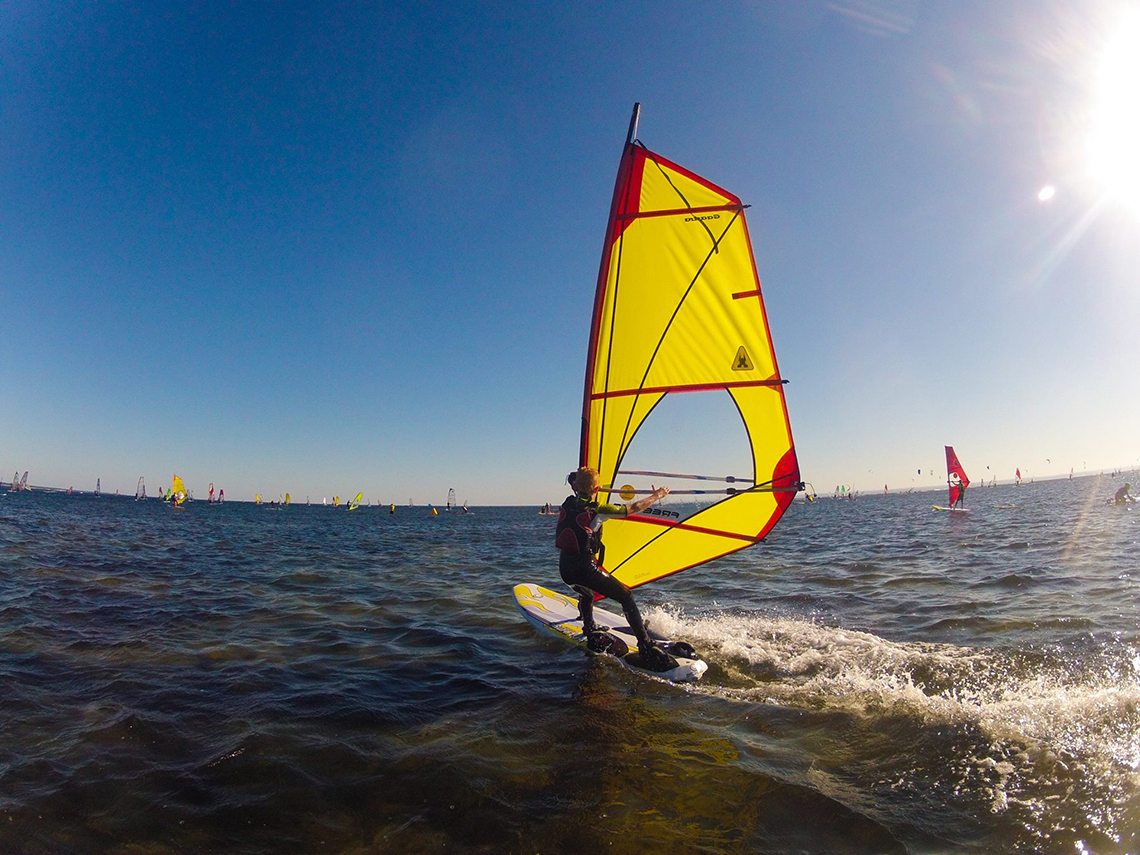 Everyone had his first steps on windsurfing once. Our sport is very technical, so equipment should be well suited to ensure effortless progress and encourage to keep surfing. Nowadays even 5-6 years old kids start to go out on the water with a sail. There are countless windsurfing schools around the world to start your adventure. Each of them should have dedicated beginner sails. Such as Gaastra Freetime. This legendary model is manufactured since dozen of years. During that time it was modified in response for schools and beginners needs.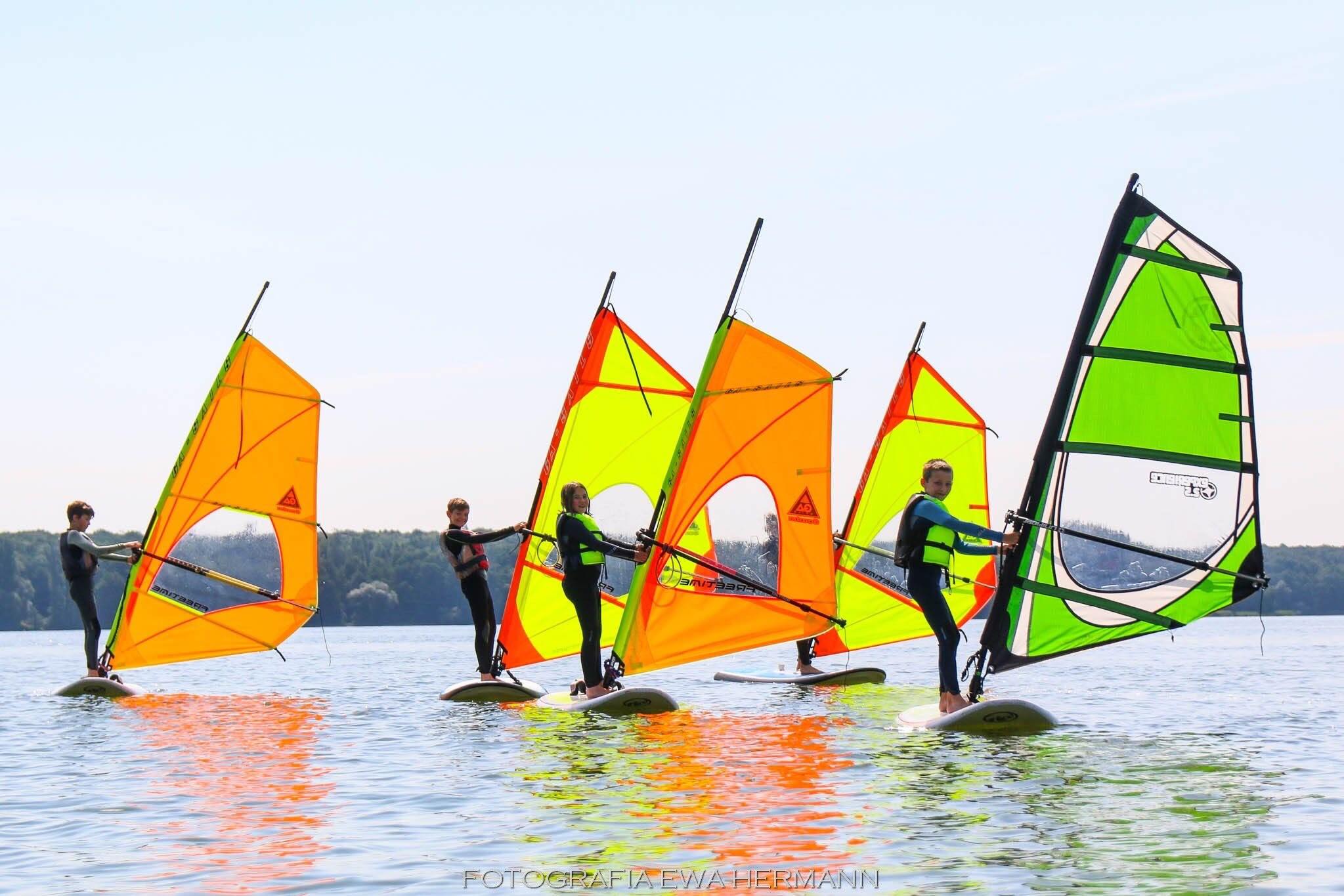 Gaastra (GA-Sails) is one of the best brands on the market. The philosophy is simple: to provide functional equipment of the highest quality. In windsurfing, Gaastra is a renowned market leader since 1980 with stunning records in and off the water. Big names of the sport's history like Robby Naish, Pete Cabrinha, Pascal Maka, Robert Teriitehau, Matt and Kevin Pritchard and many more joined the brand and led the sport in the past.
Let's focus on beginners again: what they need is a light, easy and mistake-forgiving sail.
Gaastra Freetime
is soft, it doesn't get twitchy during wind gusts. It is very easy to uphaul and handle. Sail size choice is very important, especially for kids. That's why Gaastra Freetime is available in 12 sizes! The smallest is just 1.0m2 for pre-school kids. The sizes grow every 0,5m2 up to adult sizes. Sails up to 2.5m2 have 1 batten, so they are very light and soft for the smallest ones, 3.0 has 2 battens, 3.5-4.5 features 3 battens, and beyond 5.0 there are 4 battens. Thanks to those differences, each sail has desired stability. From a windsurfing school perspective, beginners sail should be, above all, durable. That's why
Freetime
is made of well proved material - Dacron. It features additional reinforcements and protectors, so it can last for years of everyday heavy-duty use. It's UV radiation resistant, so hundreds of hours on water make no difference. Transparent window is made of PVC and not Monofilm, so it's almost impossible to break it.
Bottom leech features transparent rubber protector - so the egde of the sail doesn't get ripped by abrasive deck grip: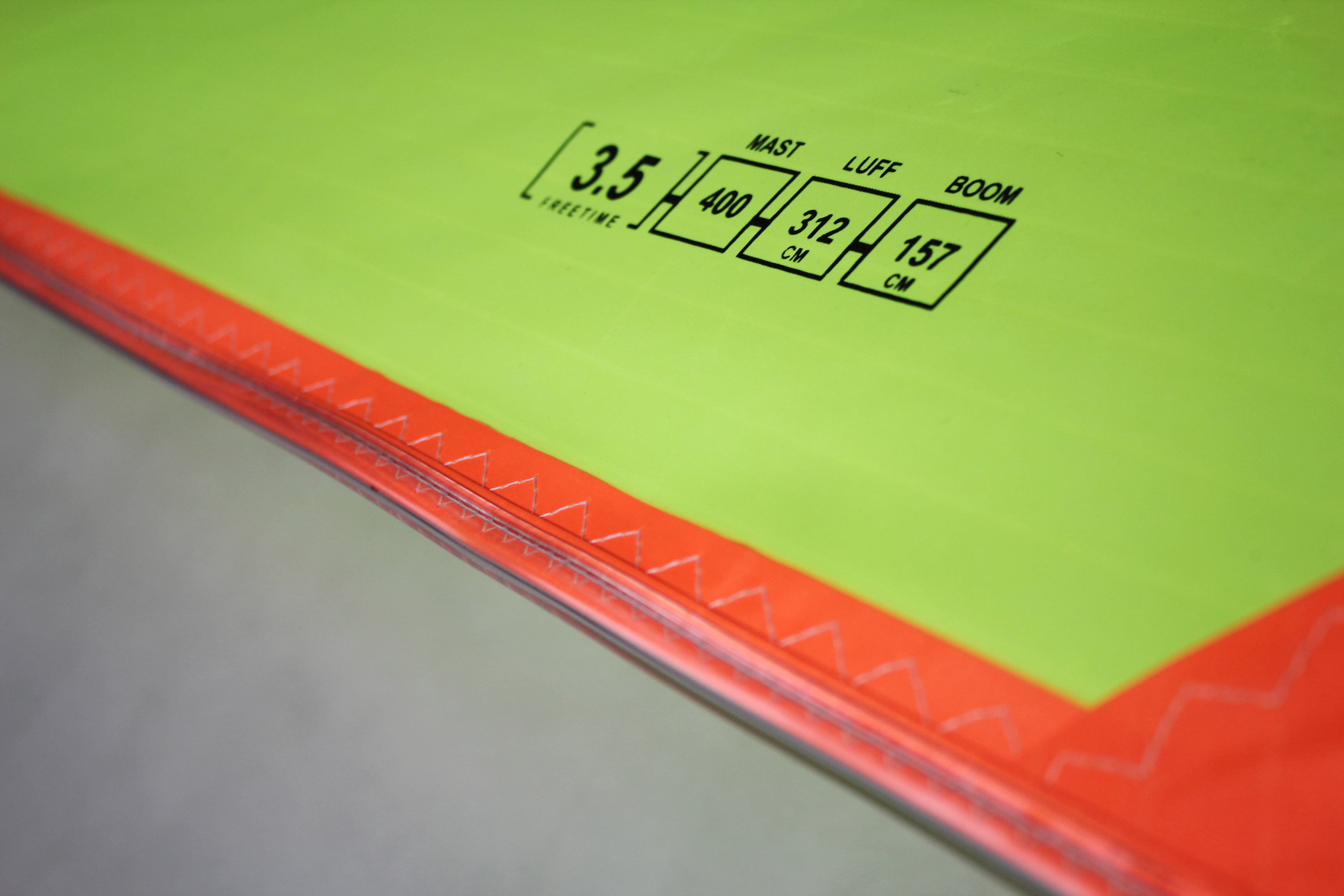 There is an additional rubber stripe to protect ripping of sail cloth against the board: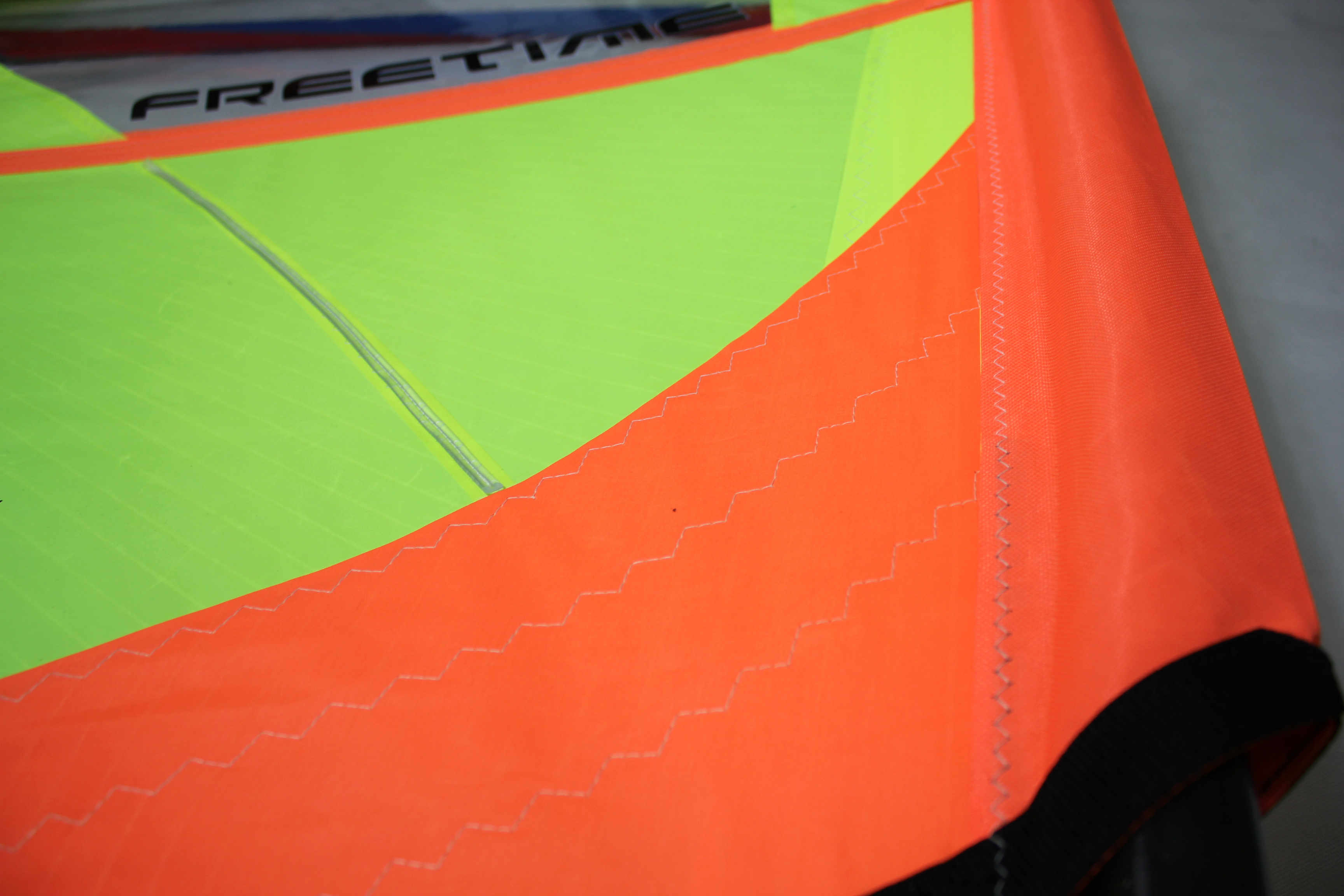 Double hems on the back leech and adjustable battens: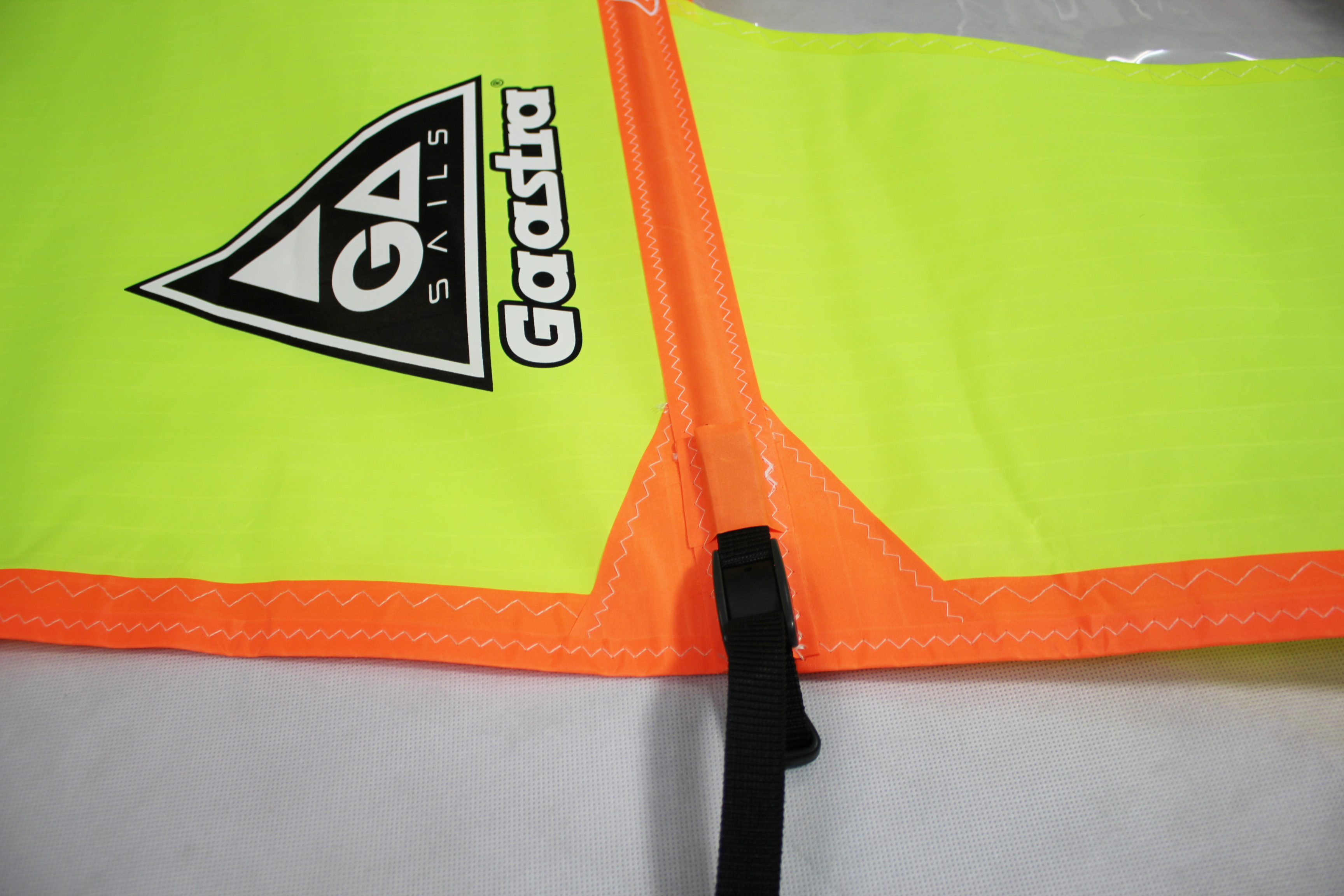 Each size of Gaastra Freetime features Vario Top so it can be used with different masts without extensions: