GA-WINGS POISON 2023 is out!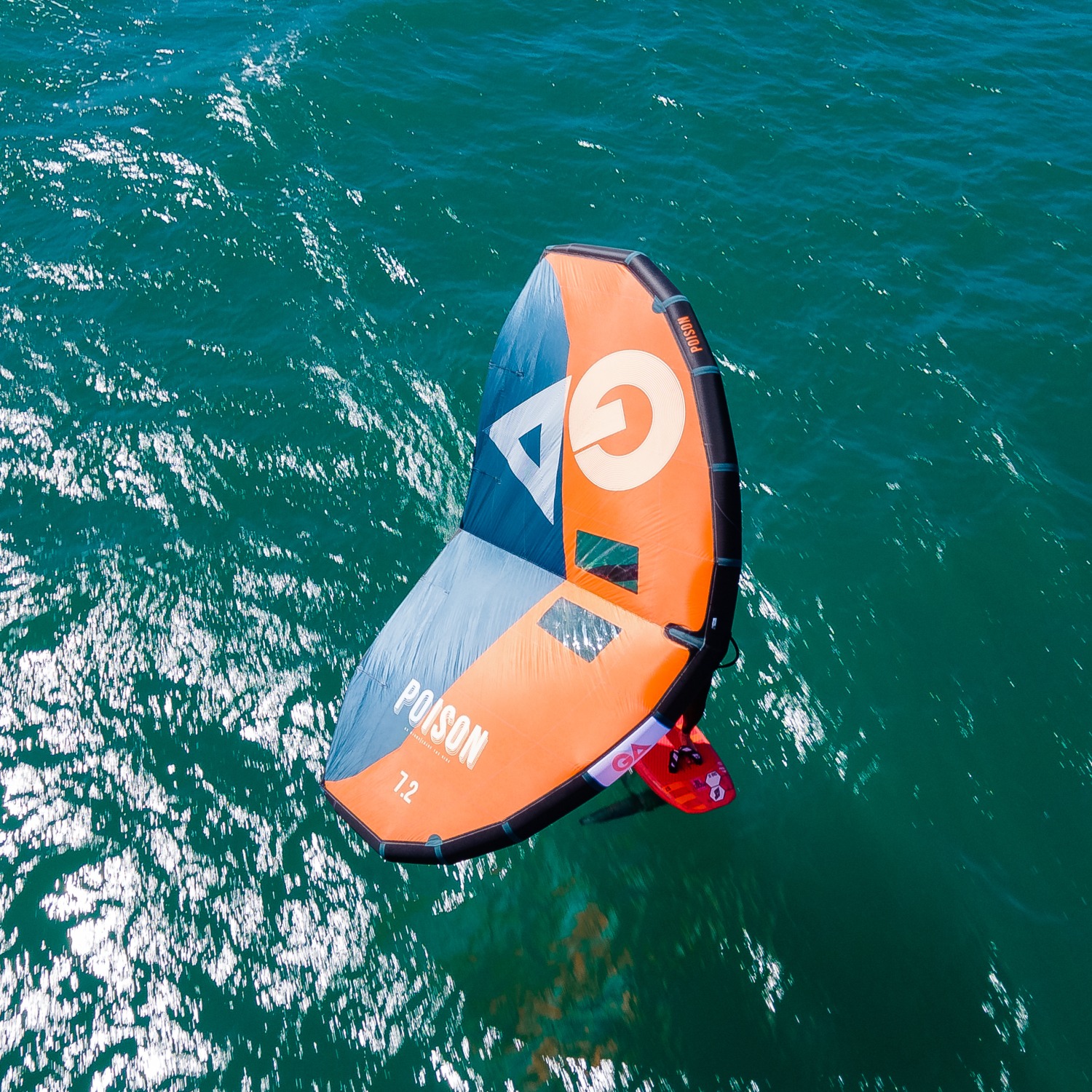 Introducing the latest version of the GA-WINGS POISON for 2023! Take your wave and freestyle riding to the next level with unparalleled speed, control, and the friendly character of Poison 2023.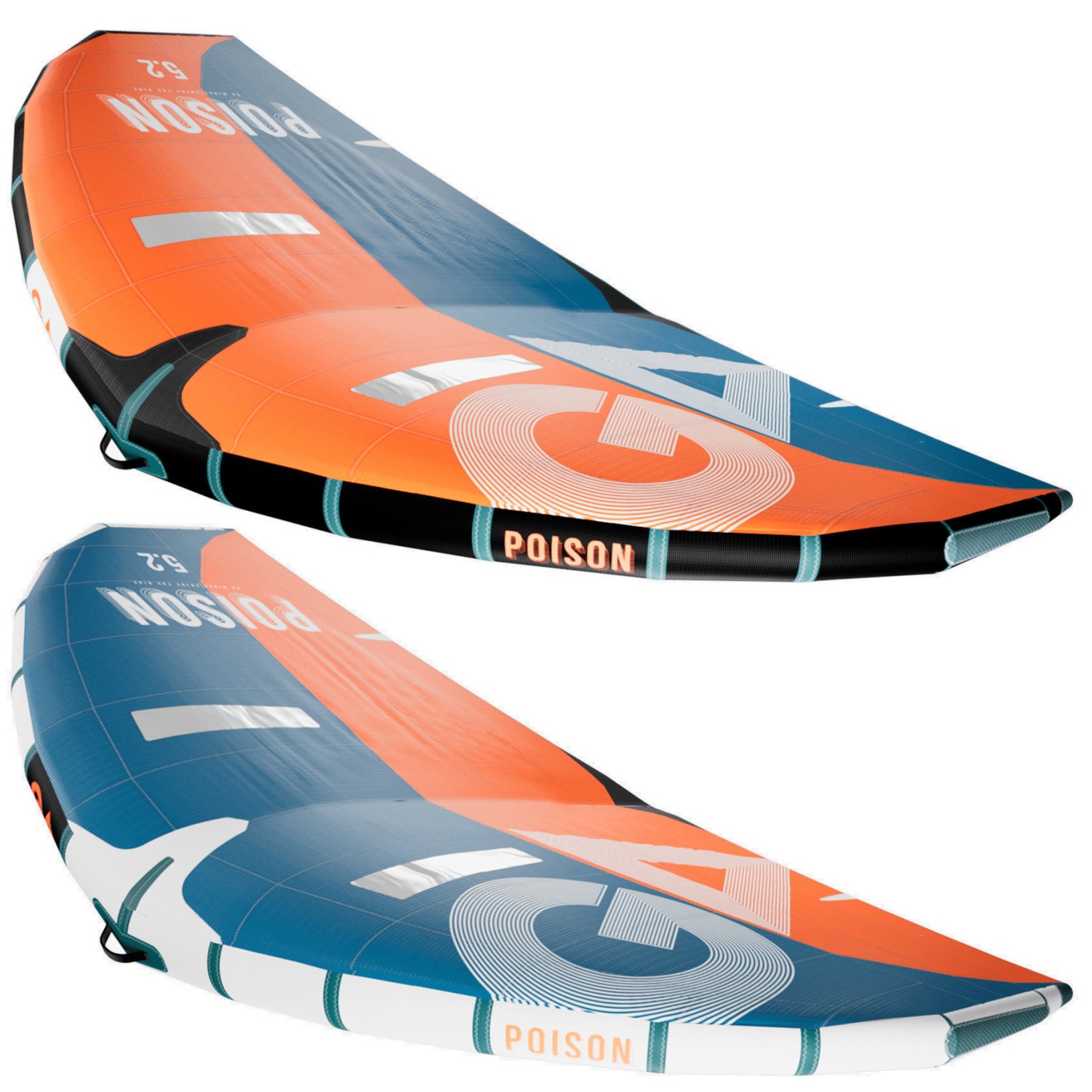 Poison 2023 boasts a plethora of new, innovative solutions. One of the key features is the brand-new interchangeable handle system that allows for quickly swapping out the default, rigid handles for the soft grips known from previous generations.

The radically bent strut provides fantastic control and direct handling, as well as an ergonomic arm position in any conditions and on any course.
The new panel layout, improved leading edge stiffness, and increased canopy tension improve agility and control over the wing. All of this was achieved through the use of technologically advanced materials such as the new triple ripstop and exceptionally stiff and durable DKC Dacron.
The Poison flies exceptionally neutral, when flagged out, which enhances its wave riding potential and comfort together with the well-placed Neoprene protectors below the handle and its light-weight design. Huge speed potential allows you to boost into big freestyle rotations with ease.
If you look for maximum performance in a huge range of conditions, the Poison is undoubtedly the right choice with its outstanding control and direct handling.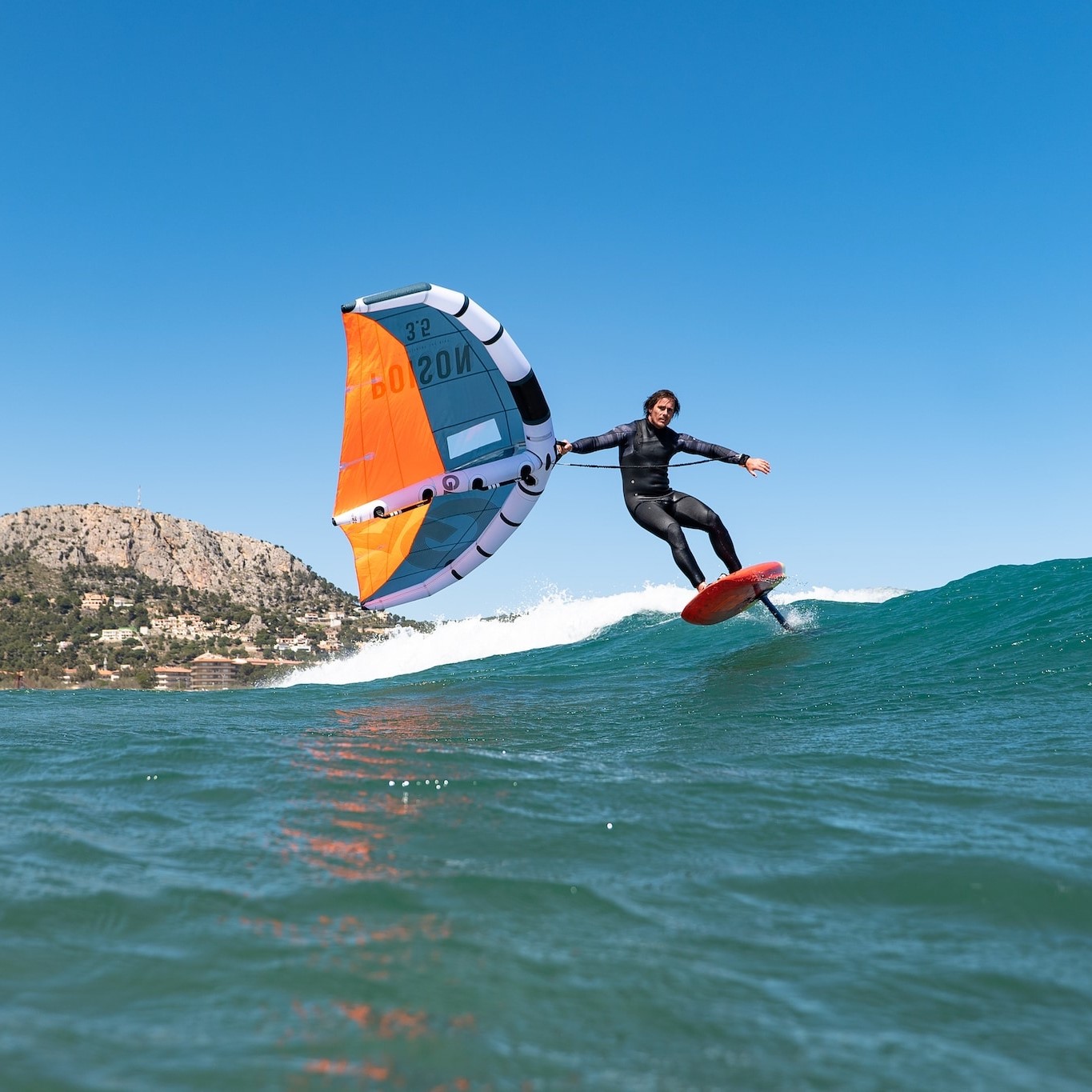 Key features
INTERCHANGEABLE HANDLE SYSTEM - Quickly switch from the rigid handles to the soft webbing handles to obtain your perfect individual setup.
DOUBLE LAYER LE CONSTRUCTION - A second layer of the newly introduced Challenge DKC160 Dacron in the central leading edge segment increases stiffness for outstandingly direct handling.
ANGLED STRUT DESIGN - The newly introduced radically angled strut provides the perfect mix of maximum power and control, as well as an ergonomic and comfortable arm position in all conditions.
NEW PANEL LAYOUT - An updated panel layout with enhanced tension in the new Challenge DK50 canopy provides maximum control as well as direct and easy handling.
MINIMALIST WINDOW DESIGN - Small windows made from UV-resistant TPU film on both sides of the strut offer great visibility and durability.
KEVLAR ABRASION PROTECTION - Kevlar on the leading edge, strut and leading edge ends provide protection and durability.
SEPARATE AIR CELL CONSTRUCTION - Two separate air cells allow you to tune your Poison wing by inflating the strut and the LE with different pressures.
BLADDER FIXATION - Bladders are fixed inside the leading edge and strut to prevent slipping and damage.