FUTURES Quad 2 Fin Set 3.75 Sym Alpha
CARBON LIKE YOU'VE NEVER SEEN IT BEFORE
Ride number: 6.5 – Balanced (all round)
Size: S
Finbox: Futures
Content: 2 fins
The Controller Alpha is a split keel quad setup designed specifically for use in wide tail fish designs. Made in Huntington Beach, the Alpha product line now combines Bureo's NetPlus recycled fishing nets with Futures' Compound 6 carbon and air infused technology, offering stability and control at top speed. V2-Foil and large surface area create both drive and control, while the upright rear template mixes in a skatey feel to the set as a whole.
Ride number
A TOOL TO HELP YOU SURF BETTER
Using Ride Number is easy, you just have to understand the feelings of Speed Generating and Speed Control. On one end of the Ride Number scale is Speed Generating fins. These fins feel responsive and provide that extra spring most often wanted when the surf is lacking power. On the opposite side is Speed Control. These fins feel solid, engaged, and predictable providing that extra hold usually only needed when the surf is cranking. The middle ground is Balanced, offering a mix of the two extremes for an all around feel. Just remember, when you're pumping - Speed Generating, when the waves are pumping - Speed Control.

Technology
THE FIRST SURF FINS MADE FROM RECYCLED FISHING NETS
Made in California, the Alpha product line is now made by incorporating Bureo's NetPlus recycled fishing nets with Futures' compound 6 Carbon and Air infused technology. NetPlus material is sourced from Bureo's fishing net recycling program in Chile, which provides collection points to keep plastic fishing nets out of our oceans. Preventing harmful materials from entering the ocean, their program protects wildlife and supports local fishing communities through financial incentives.
Our Alpha product line is molded carbon fiber made in Huntington Beach, California that delivers every bit of performance you'd expect from an upgrade fin at a Balanced Ride Number. Incredibly lightweight & resilient, Alpha is the first of its kind; created using one-of-a-kind materials and new technologies developed by Futures.
Features
---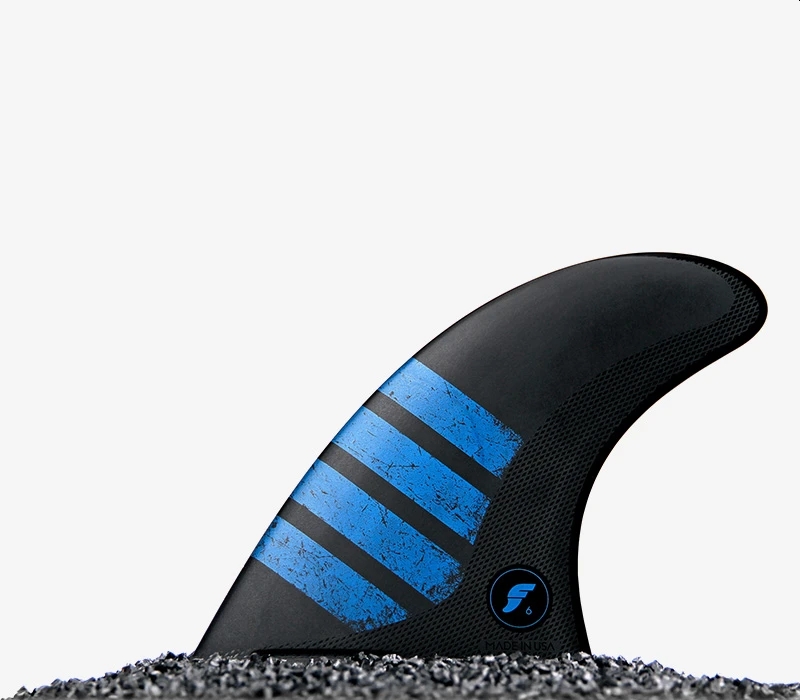 Compound 6
We have developed a brand new material blend that is lighter than Honeycomb and the next step in innovation for Futures. Infused with the resiliency of carbon fiber and the lightness of air, this is the most advanced injection fin material ever created. Working with the talented team at 3M, we were able to combine two key features that make our exclusive material so impressive.
---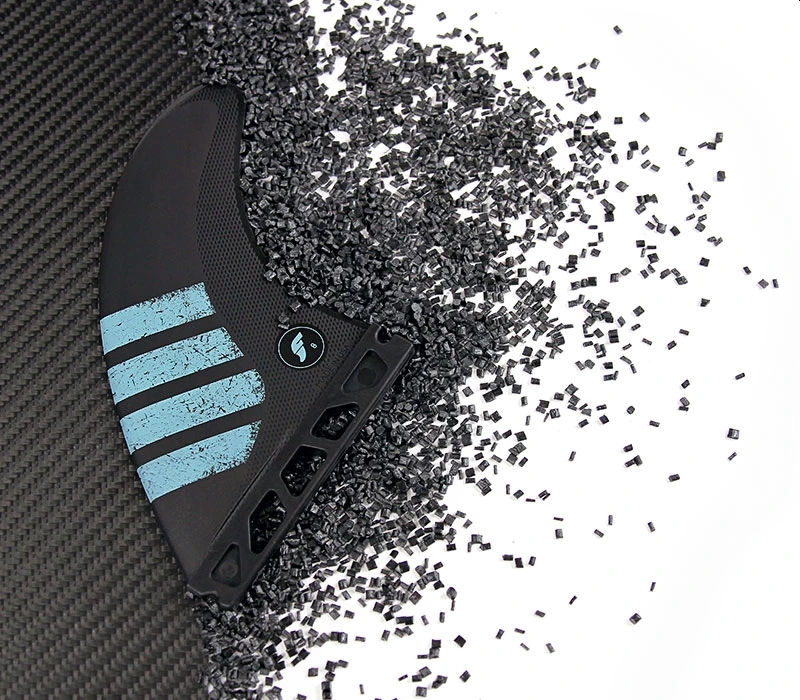 Carbon Infused
First, we infused carbon fiber which has a higher strength to weight ratio than fiberglass. By replacing fiberglass with carbon fiber, the Alpha line is more lightweight & resilient than your standard fiberglass or plastic injection fins.
---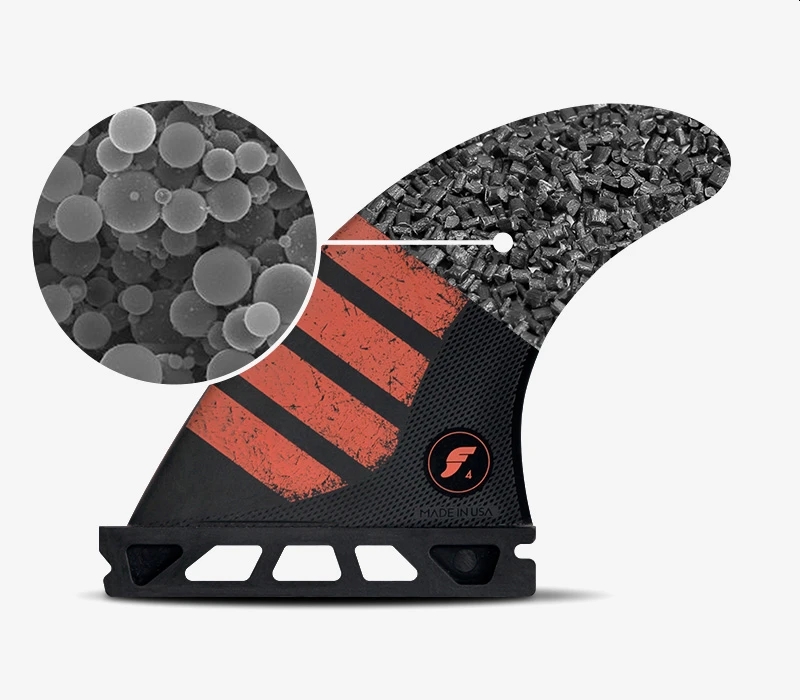 Air Infused
Second, we infused air. Yes, air! With our friends at 3M, we were able to develop a one-of-a-kind composite material that creates air pockets in the fin to reduce weight without sacrificing structural integrity.
---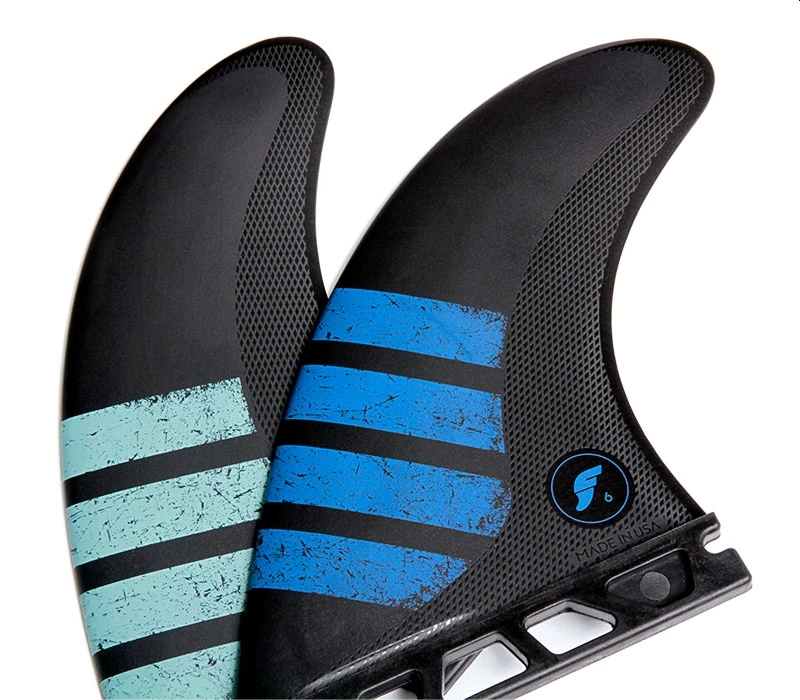 Flow Texture
After testing various surface geometries behind a jet-ski, we found a 3D flow texture that controls the separation pattern and influences the boundary layer to reduce the hydrodynamic turbulent wake drag. The result is a more predictable and efficient flow with a significant reduction in the audible whistle heard while surfing called "fin hum."
---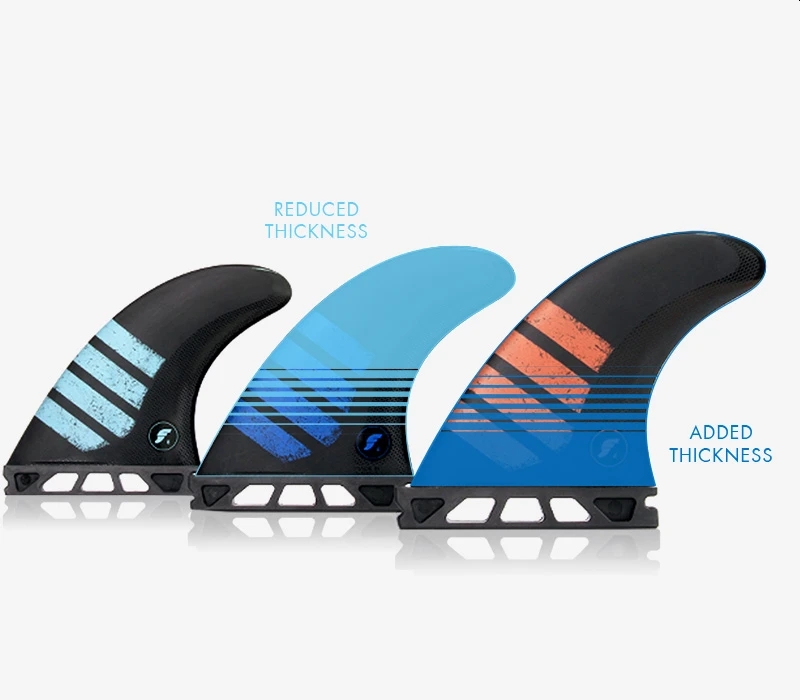 Re-designed Flex
With the added resiliency & strength of carbon fiber, we were able to go back to the drawing board and restructure the profile geometry of our Alpha line. The strength of the fibers allowed us to modify the flex pattern by removing material from tip for more spring and adding it to the base for more drive.
---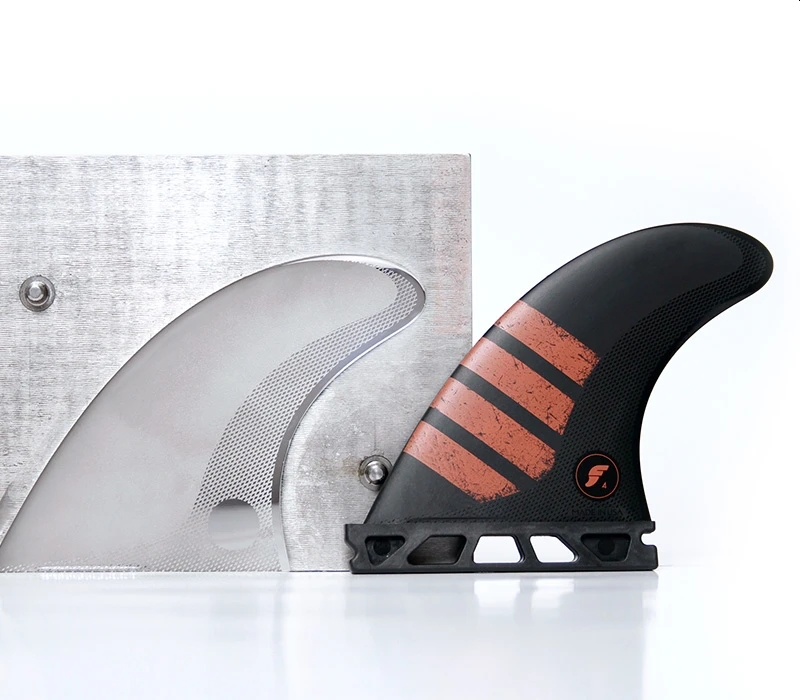 Precision Tooling
At Futures, we're professional mold makers. Have been since day one. We designed, cut & polished molds for the Alpha line at our headquarters in Huntington Beach. This level of involvement with our product is what allows us to push beyond the boundaries of what's expected from your surf equipment.
---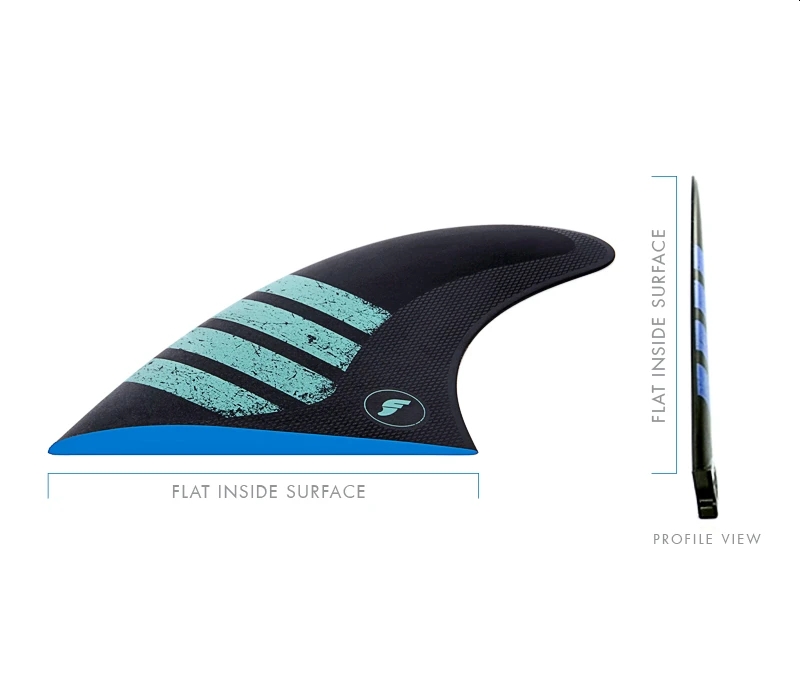 Flat Foil
The Flat Foil is the most available foil in the Futures line and is a very reliable option for all conditions. You will find that they work especially well when making late drops or stalling for the barrel are your primary concern because of their controlled and stable feel.
For instant answer - open the chat and ask your question. We're active 9.00-17.00 CET.
Is it afterhours? ​No problem - leave us a message and we'll respond early the next day.
​+48 513 020 570
For those who prefer phone calls - that's our number. You can give us a ring between 9.00-17.00 CET.