FUTURES Thruster Fin Set EA Eric Arakawa Blackstix
SAME SPRING, MORE DRIVE
Ride number: 9.4 – Speed generating (springy and responsive)
Size: M
Finbox: Futures
Content: 3 fins
The EA Blackstix, designed by Hawaiian shaper Eric Arakawa of Arakawa Designs, is a medium sized thruster in the Rake template category. The Blackstix construction and V2-Foil are ideal for generating speed in smaller waves. The Arakawa template features a slightly refined tip, making the EA Blackstix one of our most popular fins for medium sized surfers in softer conditions.
Ride number
A TOOL TO HELP YOU SURF BETTER
Using Ride Number is easy, you just have to understand the feelings of Speed Generating and Speed Control. On one end of the Ride Number scale is Speed Generating fins. These fins feel responsive and provide that extra spring most often wanted when the surf is lacking power. On the opposite side is Speed Control. These fins feel solid, engaged, and predictable providing that extra hold usually only needed when the surf is cranking. The middle ground is Balanced, offering a mix of the two extremes for an all around feel. Just remember, when you're pumping - Speed Generating, when the waves are pumping - Speed Control.

Technology
STRONG. LIGHT. RESILIENT.
For ten years Blackstix fins have been a staple in Futures line as a reliable way to generate speed and make your board feel more lively. Our new Blackstix maintain Ride Numbers in the Speed Generating range of 10 to 7, and are designed with new materials and engineered layup for an enhanced ride.
Features
---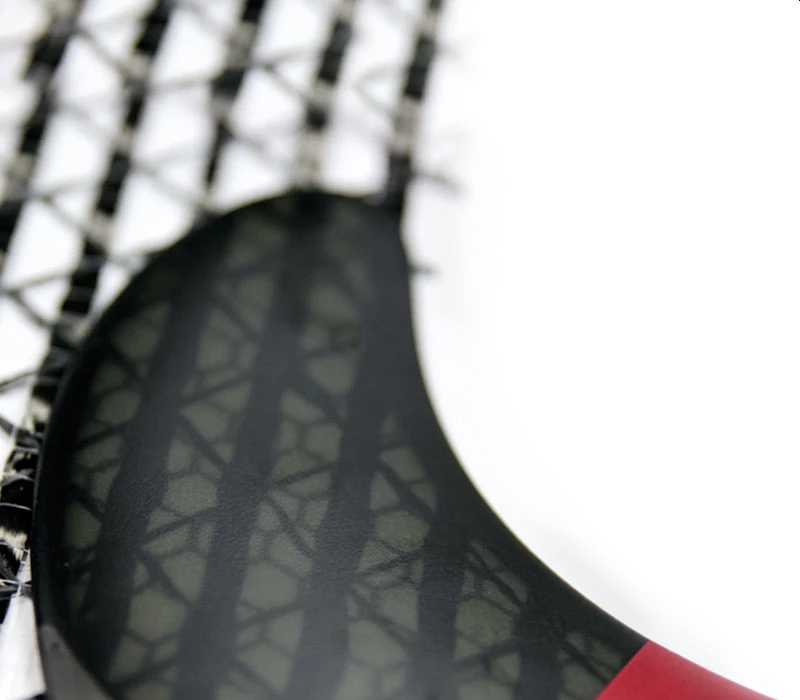 23 Degree
We've added two layers of unidirectional carbon to the base of the fins, at an angle that controls how the tip of the fin bends and rotates. This makes Blackstix 3.0 hold better through power turns while feeling just as springy as Blackstix 2.0.
---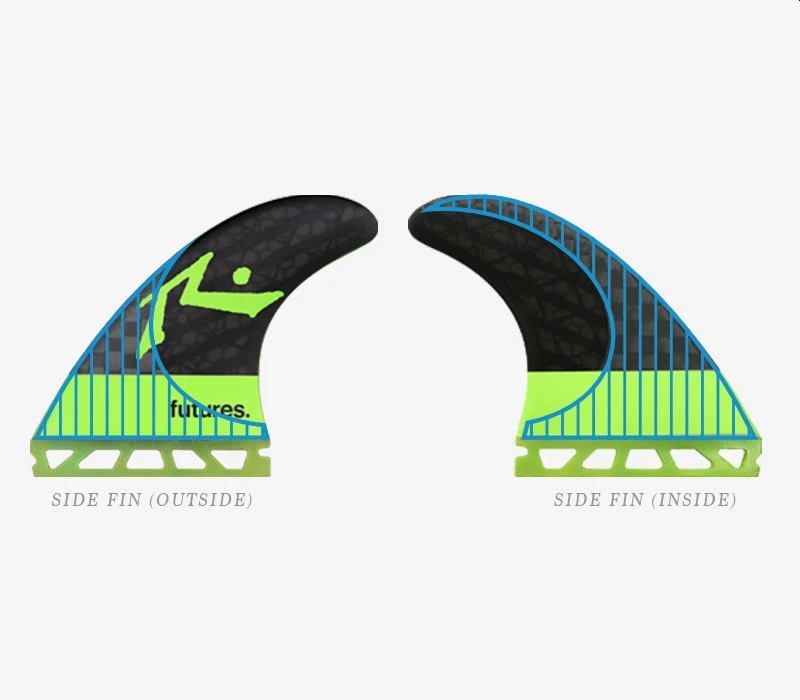 Asymmetrical
We've put asymmetrical carbon panels on the inside and outside of the fin, while allowing only the carbon placed on the inside of the fin to climb completely to the tip. Having this carbon on both sides of the base creates a solid, drivey feel, but with carbon on the outside of the fin climbing only partially up the fin, the fin progressively flexes more as it gets closer to the tip. This gives a snappy feel to your board and enables the unique liveliness that only Blackstix can provide.
---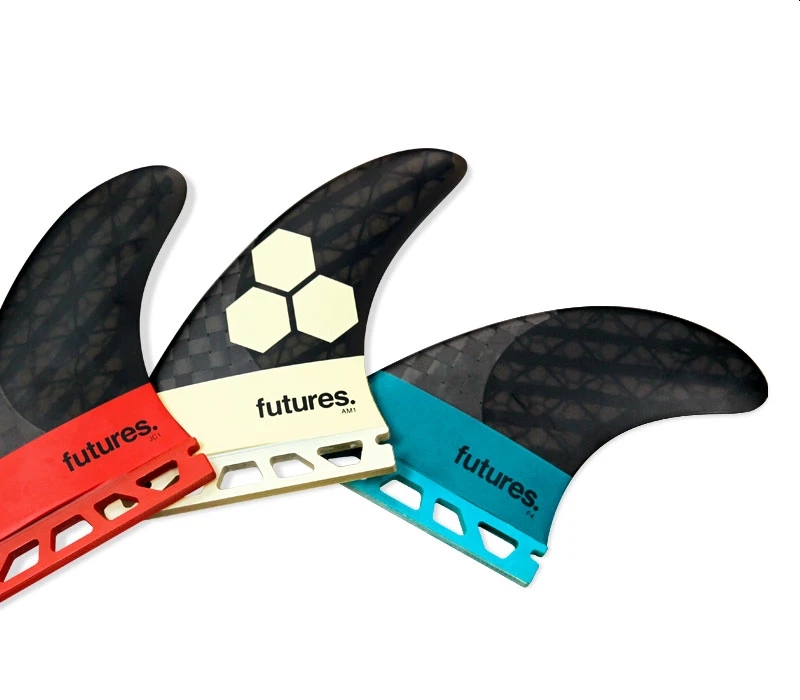 Epoxy Resin
To add one more layer of performance to the Blackstix, we use epoxy resin. Epoxy resin is lighter, tougher & more resilient than polyester resin. These features all play a role in making the Blackstix the lightest & fastest fins in the world. As a bonus, epoxy emits 50-75% fewer VOCs (volatile organic compounds) than polyester resin, which means a decrease in harmful chemicals in our environment.
---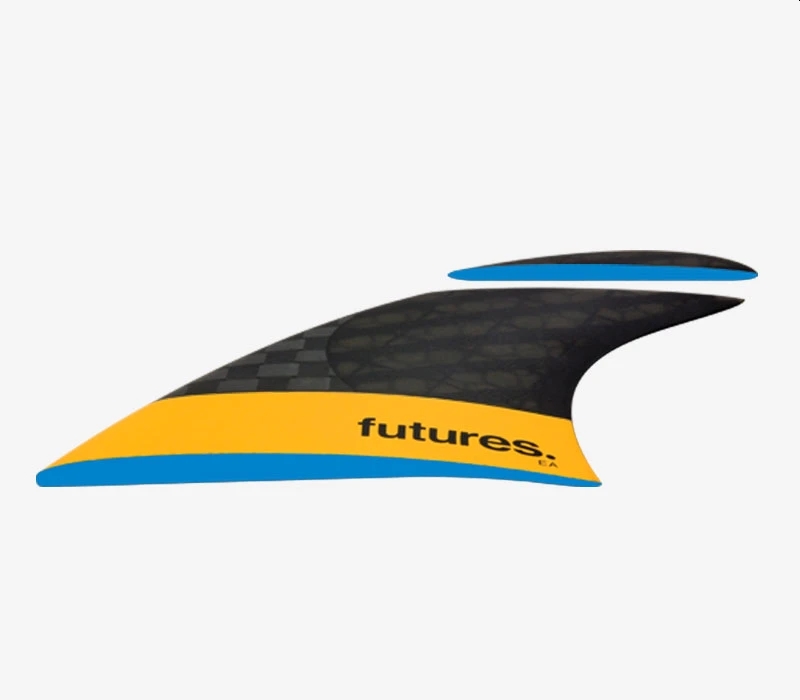 V2 Foil
Feel the stringer facing side of any leading fin in a Blackstix set, and you'll notice it feels curved near the base and trailing edge. This is one aspect of the V2 foil - a revolution in fin design over decade ago that is still improving how water flows across fins today. The V2 foil creates an effortless feeling rail-to-rail linkage, so you can keep speed while setting up big maneuvers down the line, even when the waves you're surfing lack power.
For instant answer - open the chat and ask your question. We're active 9.00-17.00 CET.
Is it afterhours? ​No problem - leave us a message and we'll respond early the next day.
​+48 513 020 570
For those who prefer phone calls - that's our number. You can give us a ring between 9.00-17.00 CET.