INFLATABLE SUP BOARD SKIFFO SUN CRUISE 10'10''
Skiffo all rounder
SKIFFO's new SUN CRUISE board features one of the most innovative shapes. With its rounded rails and pointed nose, this board gives you great response whether you're touring or wave riding.
The SUN CRUISE 10'10'' is a premium board with double layer construction, and it's the most versatile in the Skiffo range. Surfing, touring, long-distance, tandem; this board can do it all, thanks to a clever combination of 330x81x15cm dimensions and a maximum load capacity of 140kg. This ultra-equipped board has 5 carry handles and a number of D-rings for towing or attaching a kayak, and it also features kayak foot braces. And lastly, the board's striking design, with its colourful perforated traction pad, will make you stand out on the water!
Sold as part of a "SKIFFO all-in-one" package, this board has everything you need for excursions and waves!
Dimensions

Length 330 cm
This length gives you a large surface area in contact with the water. This board glides beautifully and rapidly picks up speed; it is, however, less manoeuvrable.

Thickness 15 cm
These 15 cm of thickness increase the board's stiffness and give the paddler more stability. 15 cm-thick SUPs are suitable for all sizes because the extra thickness compensates for the slump caused by heavier loads.
Width 81 cm
This larger width makes the board more stable. There's more space for the rider for greater comfort during long-distance paddling. However, the board does lose out in terms of speed and maneuverability.
---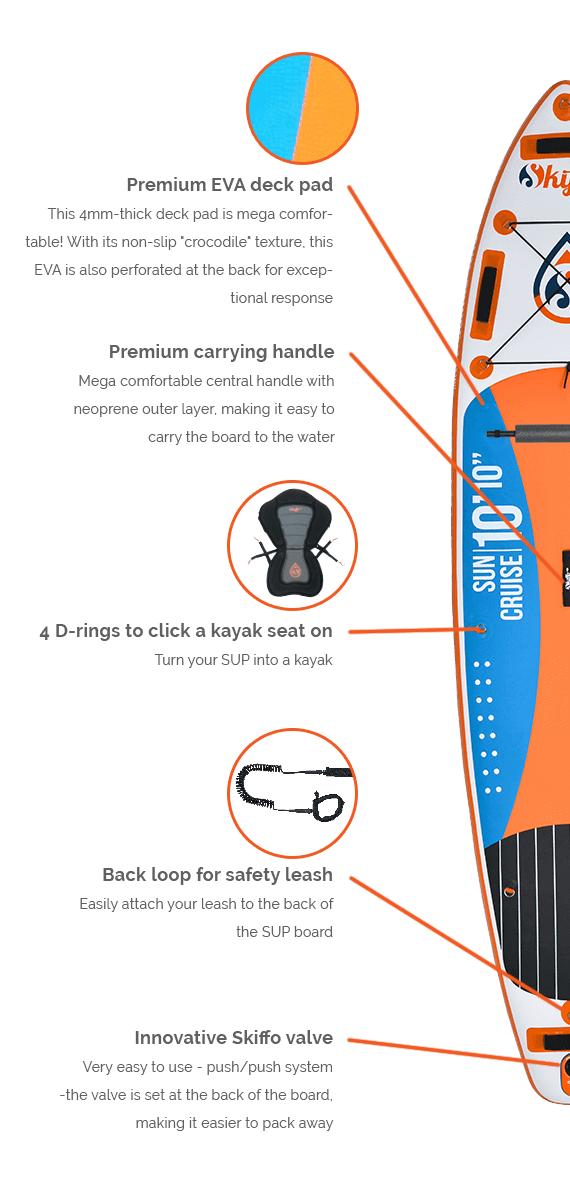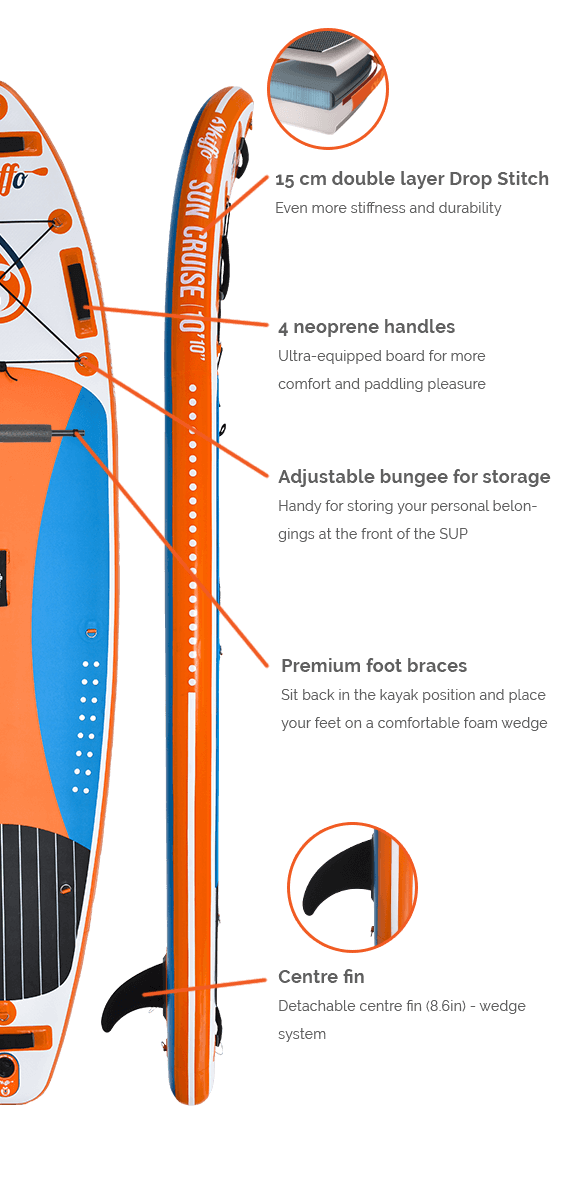 Technology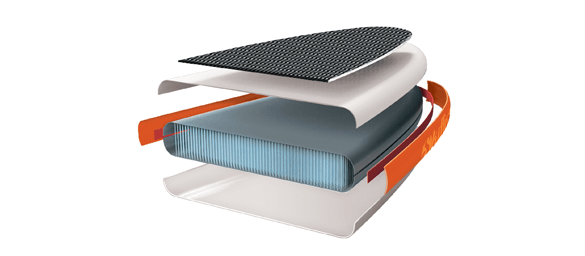 Double Layer Drop Stitch
Top-of-the-range Drop Stitch technology, tougher and more durable. A second layer of reinforced PVC covers the basic Drop Stitch construction. When inflated under high pressure (15 Psi), these SUP boards guarantee outstanding stiffness and maintain their original shape in all conditions.
Skiffo puts particular focus on the density of the Drop Stitch filaments. Top quality materials - 1000D PVC, Korea glue - are also used for better performance and durability.
---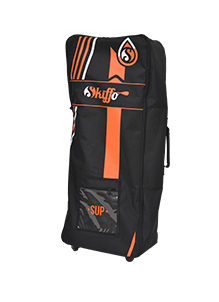 Skiffo backpack + roller wheels
A bag specially designed for adventurers with ultra-comfortable handles and 4 roller wheels on the base. This compact bag - 95x38x25cm - has clamping straps to keep the deflated SUP in place and pack it as tight as possible. There are also lateral pockets to store your paddle and a front pocket in which to slide your fin or your personal belongings
---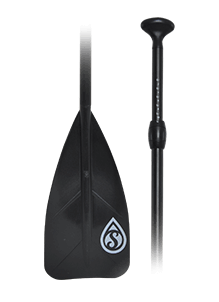 3-piece paddle
Each of Skiffo's packages includes an aluminium paddle. This paddle can be dismantled into 3 pieces. It is telescopic and its length can be adjusted between 165 and 215 cm. The angle of the blade as it enters through the water is calculated to maximise the efficiency of each stroke.
---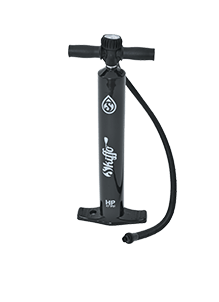 High pressure pump
SUP pump with ergonomic handle for easy pumping. The pump features a gauge so that you can keep an eye on the pressure in psi or bar as you pump.
---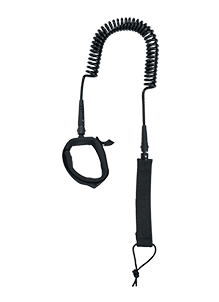 Coiled Leash
The use of a leash is highly recommended; that way you'll stay attached to your SUP board whatever happens. A coiled leash with an ultra-comfortable neoprene ankle attachment is included in this package.
---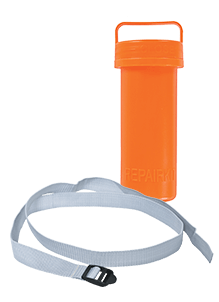 And there's more!
A retaining strap to hold the deflated SUP in place and a complete repair kit with PVC patches and glue.
For instant answer - open the chat and ask your question. We're active 9.00-17.00 CET.
Is it afterhours? ​No problem - leave us a message and we'll respond early the next day.
​+48 513 020 570
For those who prefer phone calls - that's our number. You can give us a ring between 9.00-17.00 CET.