MAUI ULTRA X-TWIN S WINDSURF FIN
Sizes: 11.5 / 12.5 / 13.5 / 14.5 / 15.5 / 16.5 / 17.5 / 18.5
Discipline: Wave
Type: Antiweed
The X-Twin-S (S = Swept back, rake of 38 degrees) allows you to sail your multi-fin board in weedy conditions. The fins provide absolute grip and looseness in the waves which makes them favourite fins of Maui Ultra team riders in weedy Tenerife.
Best suited: All waves, side-shore, weedy conditions
WARNING! The price applies to one fin.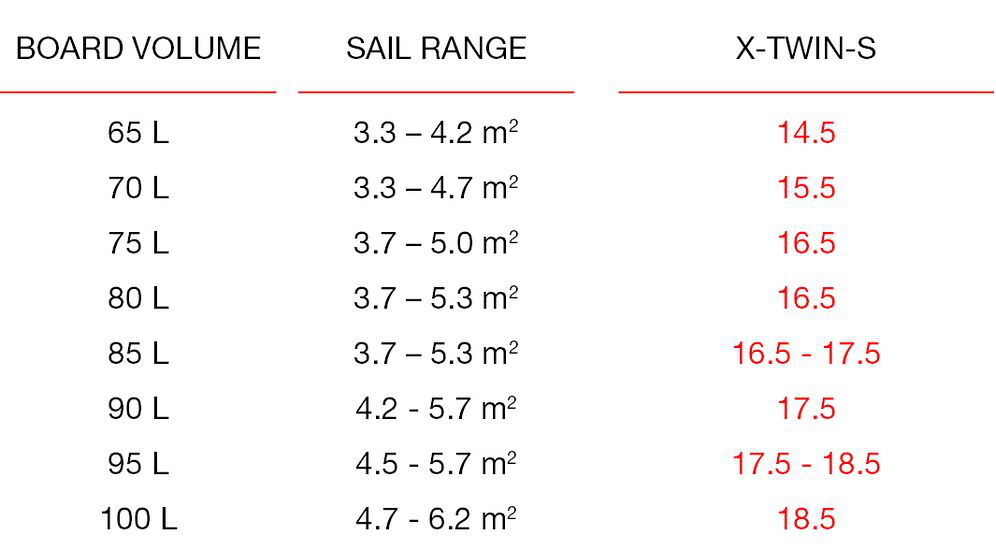 The size recommendations should help you to determine the correct fin considering individual board and sail sizes. This general advice is based on a rider's weight of 80 kg. Any 10 kg more/less should in-/decrease your choice to nhe next available fin size. All advice is meant as guideline only. The individual fin choice also depends on factors like experience/skill level, board width, conditions etc.
Maui Ultra Fins Brochures 2018
For instant answer - open the chat and ask your question. We're active 9.00-17.00 CET.
Is it afterhours? ​No problem - leave us a message and we'll respond early the next day.
​+48 513 020 570
For those who prefer phone calls - that's our number. You can give us a ring between 9.00-17.00 CET.