MAUI ULTRA WEED WINDSURF FIN
Sizes: 22 / 24 / 26 / 28 / 30 / 32 / 34 / 36 / 38 / 40 / 42 / 44
Discipline: Freeride
Type: Antiweed
THE weed fin! The high rake is compensated by a very efficient profile and outline so that the Weed achieves about the same performance as a straight freeride fin. This was officially documented by winning the German SURF test (issue 9/2011)!
Best suited: All terrain, especially weedy conditions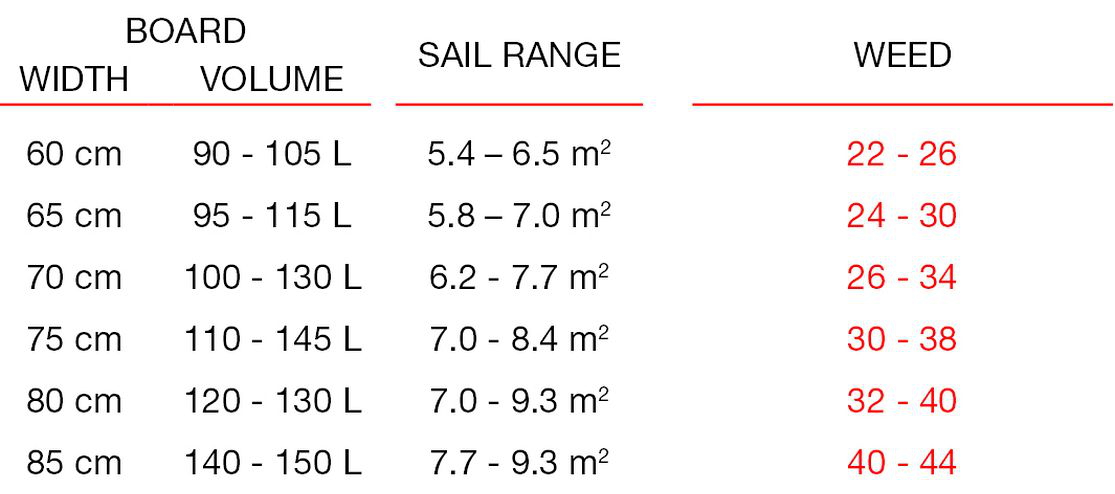 The size recommendations should help you to determine the correct fin considering individual board and sail sizes. This general advice is based on a rider's weight of 80 kg. Any 10 kg more/less should in-/decrease your choice to nhe next available fin size. All advice is meant as guideline only. The individual fin choice also depends on factors like experience/skill level, board width, conditions etc.
For instant answer - open the chat and ask your question. We're active 9.00-17.00 CET.
Is it afterhours? ​No problem - leave us a message and we'll respond early the next day.
​+48 513 020 570
For those who prefer phone calls - that's our number. You can give us a ring between 9.00-17.00 CET.