MAUI ULTRA SLALOM RACE CARBON WINDSURF FIN
Sizes: 20 / 22 / 24 / 26 / 28 / 30 / 32 / 34 / 36 / 38 / 40 / 42 / 44 / 46 / 48 / 50 / 52 / 54 / 56
Discipline: Slalom
Type: Normal
The carbon Slalom-Race shares the outline with the G-10 version. It is produced in Germany by THM, a high-tech carbon composite specialist that guarantees constant top-level quality, absolutely smooth surfaces and the lowest weights possible without sacrificing durability (RTM procedure). Stunning performance in relation to acceleration, speed, controllability and upwind performance. This fin is absolute high-end product and a must for every ambitious slalom sailor.
Best suited: Slalom races for professionals and ambitious riders
The story
The carbon Slalom Race (soft) is the result of 2 years of R & D. It was developed by Rick Hanke and the test team lead by PWA slalom pro sailor Kurosh Kiani (DK, Maui) and 2012 IFCA-World Champion (Masters) Robert Hofmann (ITA). Intensive testing took place in Europe (UK, Italy, France, Denmark, Germany) and the USA (Miami, Maui).
Production
The carbon Slalom Race is an absolute high-end fin produced at THM Faserverbund-Technologie GmbH (http://www.thm-carbones.de/home-78.html) in Germany. THM is a specialist in composite construction and has its own test facilities. Using a Resin Transfer Molding (RTM) procedure makes sure that the actual fins absolutely match the design concept, are very light, free of air bubbles and very stable. All productions steps are recorded.
Performance
The carbon Slalom Race generates a very high end speed that is achieved from a new thin low drag profile. It is fast on all courses, has excellent upwind ability due to wide base and accelerates very quickly from jibes.
Here is what the team riders and R&D members say
Kurosh Kiani: "The new Slalom Race Carbon is the ultimate powerhouse for the racer or recreational sailor who wants a high-end piece of engineering to take his/her windsurfing up a level. Stability and control you can trust, and speed you can count on!"
Roberto Hofmann: "The Slalom Race Carbon Fin is an amazing fin. It meets all the criteria I need for my slalom sailing: Fast planing, great upwind, easy control and amazing top end speed. I can use a size or two smaller than I would do with usual fins and this gives me more control. Can't ask for anything better!!!"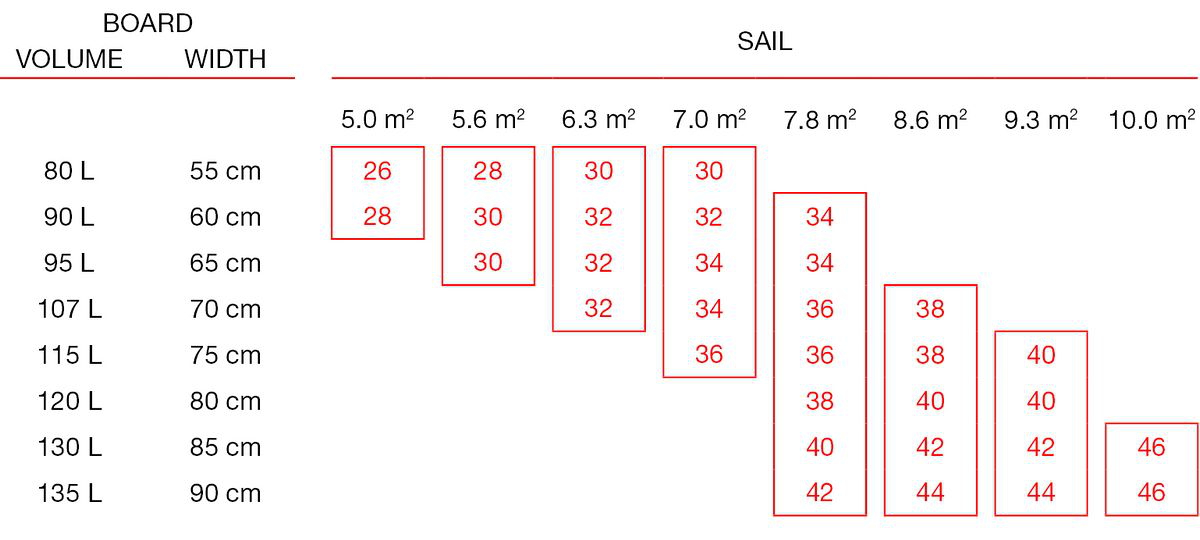 The size recommendations should help you to determine the correct fin considering individual board and sail sizes. This general advice is based on a rider's weight of 80 kg. Any 10 kg more/less should in-/decrease your choice to nhe next available fin size. All advice is meant as guideline only. The individual fin choice also depends on factors like experience/skill level, board width, conditions etc.
For instant answer - open the chat and ask your question. We're active 9.00-17.00 CET.
Is it afterhours? ​No problem - leave us a message and we'll respond early the next day.
​+48 513 020 570
For those who prefer phone calls - that's our number. You can give us a ring between 9.00-17.00 CET.