MAUI ULTRA SLALOM PRO CARBON WINDSURF FIN
Sizes: 20 / 22 / 24 / 26 / 28 / 30 / 32 / 34 / 36 / 38 / 40 / 42 / 44 / 46 / 48 / 50
Discipline: Slalom
Type: Normal
The Slalom-Pro-Carbon (SPC) was developed over the last 2 years by MUF founder and fin designer Rick Hanke and a slalom test team lead by Kurosh Kiani.
The SPC was designed especially for high speed. It features a more narrow outline compared to the Slalom Race fin and a new thin low drag profile, making it extremely fast on all courses. The SPC is especially suited for racing in rough and overpowered conditions and accelerates great from jibes.
The extremely precise high-end RTM-production in Germany allows for the lightest weight possible (e.g. 230 gram for a 30 cm TT SPC) and all fins are absolutely identical in layup and performance.
Kurosh Kiani: "The new Slalom-Pro-Carbon is designed with maximum speed in mind. The foil has been thinned out, and the new combination of stiffness and rake has been fine tuned for optimum performance!"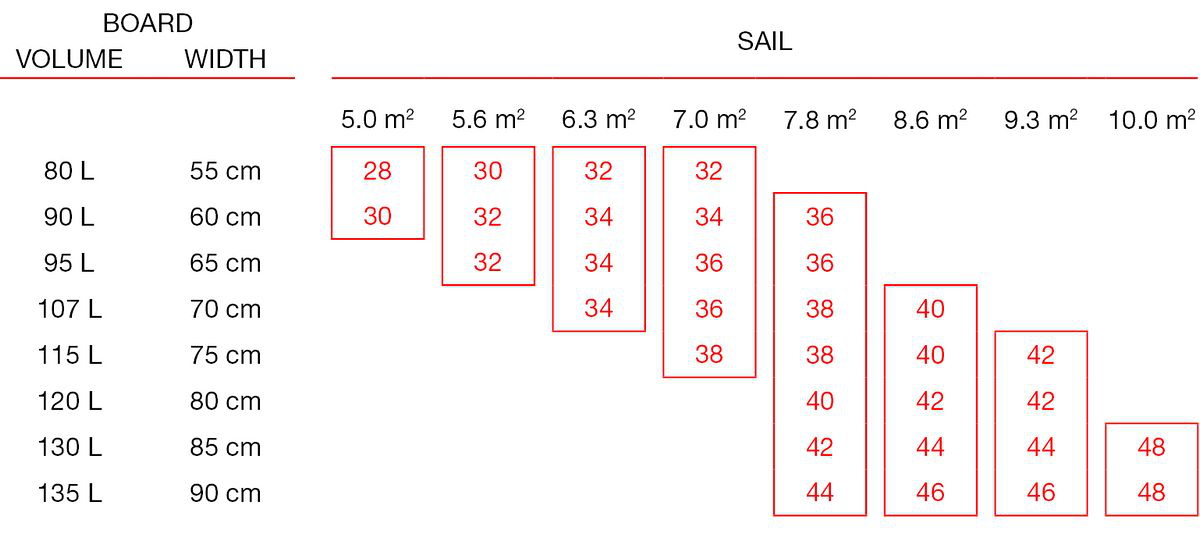 The size recommendations should help you to determine the correct fin considering individual board and sail sizes. This general advice is based on a rider's weight of 80 kg. Any 10 kg more/less should in-/decrease your choice to nhe next available fin size. All advice is meant as guideline only. The individual fin choice also depends on factors like experience/skill level, board width, conditions etc.
For instant answer - open the chat and ask your question. We're active 9.00-17.00 CET.
Is it afterhours? ​No problem - leave us a message and we'll respond early the next day.
​+48 513 020 570
For those who prefer phone calls - that's our number. You can give us a ring between 9.00-17.00 CET.