MAUI ULTRA DELTA SLALOM WINDSURF FIN
Sizes: 17 / 18 / 19 / 20 / 21 / 22 / 23 / 24
Discipline: Slalom
Type: Delta
Ambitious slalom sailors who want to go fast in shallow waters or very weedy spots should go for the Delta Slalom.
Due to the wider base, the fin length can almost be halved compared to straight fins. The Delta Slalom allows excellent upwind runs, is very fast and the high rake offers increased safety in shallow conditions.
Best suited: Slalom in shallow waters and for extremely weedy conditions
Tuning tip for Delta fins: Avoid too much back-foot pressure – especially when not fully planing – and keep the board fairly flat (nose down). That will help you to avoid spin-outs.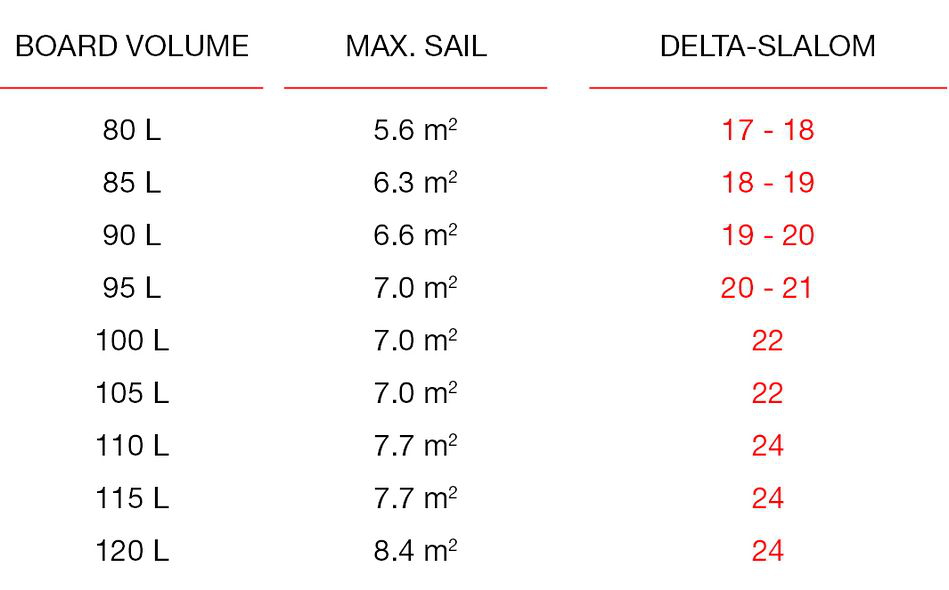 The size recommendations should help you to determine the correct fin considering individual board and sail sizes. This general advice is based on a rider's weight of 80 kg. Any 10 kg more/less should in-/decrease your choice to nhe next available fin size. All advice is meant as guideline only. The individual fin choice also depends on factors like experience/skill level, board width, conditions etc.
For instant answer - open the chat and ask your question. We're active 9.00-17.00 CET.
Is it afterhours? ​No problem - leave us a message and we'll respond early the next day.
​+48 513 020 570
For those who prefer phone calls - that's our number. You can give us a ring between 9.00-17.00 CET.