Vertex is high quality waist harness that provides perfect fit, back support and comfort. Gives you full freedom of movement while riding waves, riding toeside, blind and when making rotations and gybes. Features the new X-Spine 2.0 back support generation.
Combining a maximum of support for the body with a high wearing comfort and perfect fit due to the 3D zone shape and the inside dual density foam construction, combined with a maximum of protection for the lower back muscles. Soft neoprene edge that cover entire harness protects you from abrasions.
This harness provides very comfortable fit whether you wear it on wetsuit, impact vest or bare skin. Fully moulded hook mounting covered with foam prevents rib injuries and bruising. Features reinforced leash attachment ring and rear handle. Push Button system allow you to easily get in and out of the harness. It gives maximum safety in every conditions. Completed with Safety Knife to cut lines in case of an emergency. Great choice for beginners and advanced riders - as comfort and back muscles support is crucial when it comes to fully enjoy kitesurfing.

Memory Foam 3.0
Comfortable and extremely elastic foam, which quickly adapts to shape of your body. It provides strong and comfortable support to your spine.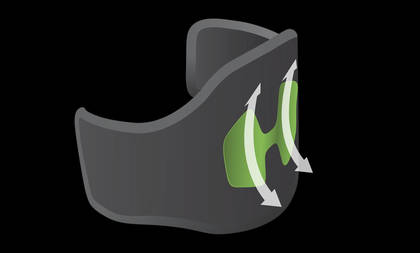 3D Zone Shape
Partial 3D zone shape in horizontal and vertical direction provides a perfect body fit and avoids the harness from slipping upwards.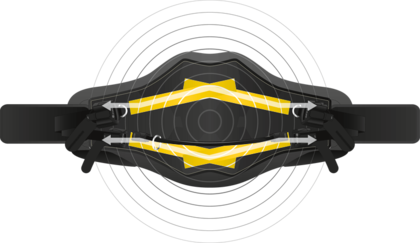 Cross link webbing
The cross over webbing reinforcement allows a complete back part load spreading.

Hip protection
Bending sideways the pelvis bones get protected by a special foam padding.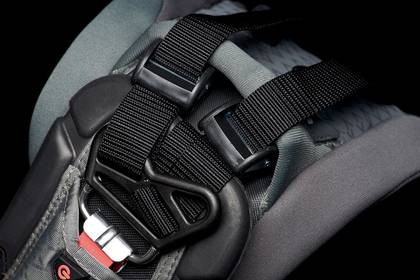 Push button spreader bar
Fast on and off buttoning system with regulated hook.

X spine 2.0
X-style shaped and thermo moulded EVA protection which protects the back without stiffening the harness.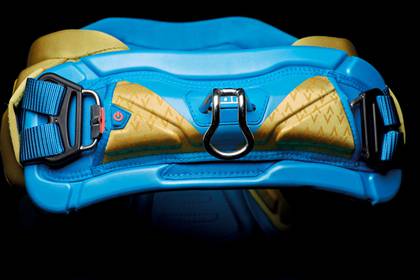 Protection Pro Pad
First fully moulded protection pad ensures a lightweight, less water absorbing and comfortable cushioning of the spreader.

Torsion free construction
A splitted inside reinforcement construction gives the harness an all directions flexibility.
For instant answer - open the chat and ask your question. We're active 9.00-17.00 CET.
Is it afterhours? ​No problem - leave us a message and we'll respond early the next day.
​+48 513 020 570
For those who prefer phone calls - that's our number. You can give us a ring between 9.00-17.00 CET.