NEILPRYDE RS:FLIGHT AL - ALUMINIUM FOIL
The RS:FLIGHT AL is an exceptionally durable high-performance modular Aluminum/G10 Windfoil designed with emphasis on control, stability and early take-off. Perfect as a starting foil to experience your first flights, it also delivers plenty of speed and upwind performance for more advanced riders.
The Aluminum mast and perfectly blended fuselage offer the best structure for maximum strength and minimum drag. The G10 wings were specifically developed for hydrofoiling with an adjustable tail that offers lift trimming options and a vertical stabiliser that provides additional balance.
---
DEEP TUTTLE BASE
Integrated and wielded solid alumnium Deep Tuttle Base for maximum strength, elimination of movement and perfect load transfer.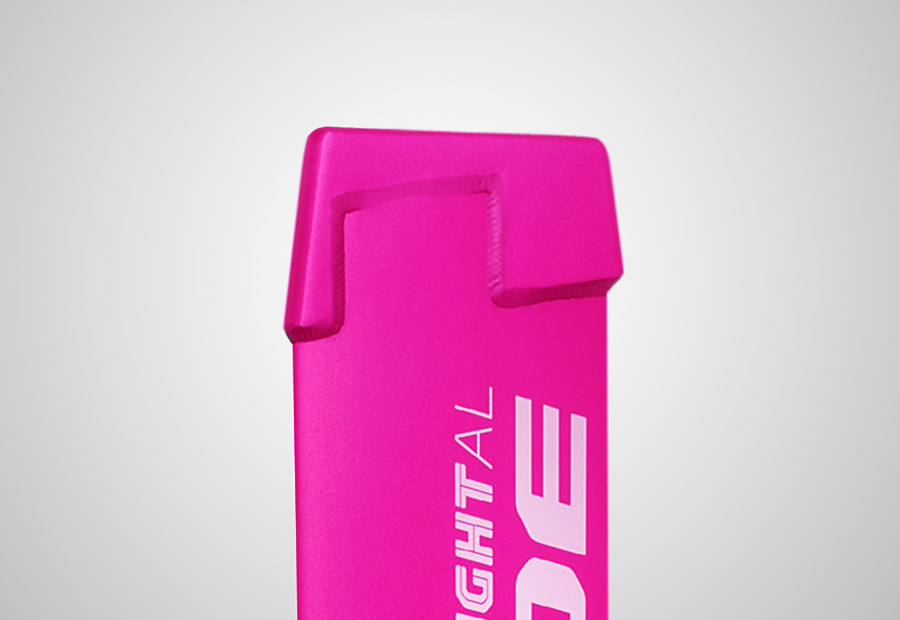 ---
BOLTS
Eleven titanium bolts for maximum strength to weight ratio while preventing any corrosion problems.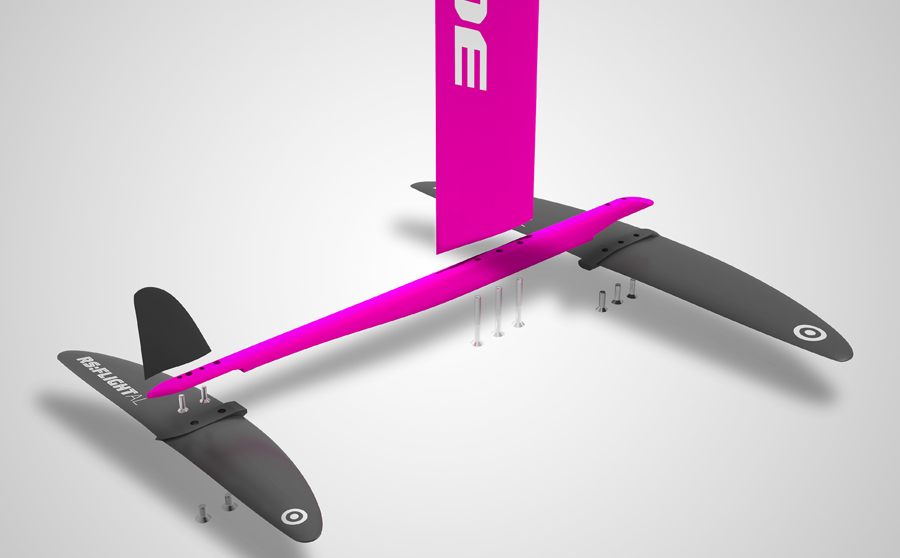 ---
TAIL WING ADJUSTMENT
Delivers inverted thrust to balance the main wing and maintain easy control and stability.
There is adjustability available by adding a washer on the front or back screw of the tail wing. Foil is perfectly trimmed for average weight sailor (75-80kg) with tail in neutral position. Heavier sailors, especially in light winds or during learning process might prefer slightly more stabilizing force that down tilted rear wing provides. At the same time lighter sailors, especially in strong wind conditions might find a neutral position creates excessive lift and will reduce the differential angle between two wings by tilting the tail slightly up.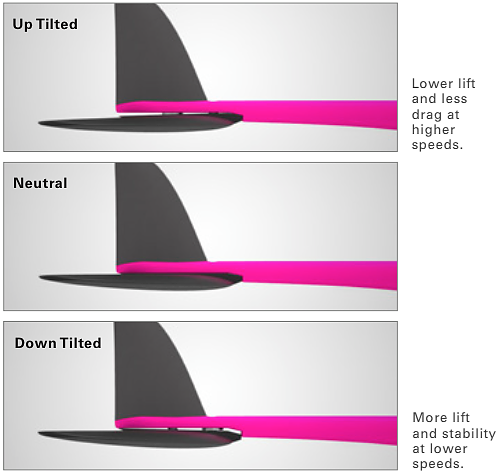 ---
MAST
Optimised structure for best compromise between strength and minimum drag. Hollow construction to reduce weight combined with three vertical cross-ribs for maximum stiffness. Tempered, salt water corrosion resistant 6061-T6 aluminium.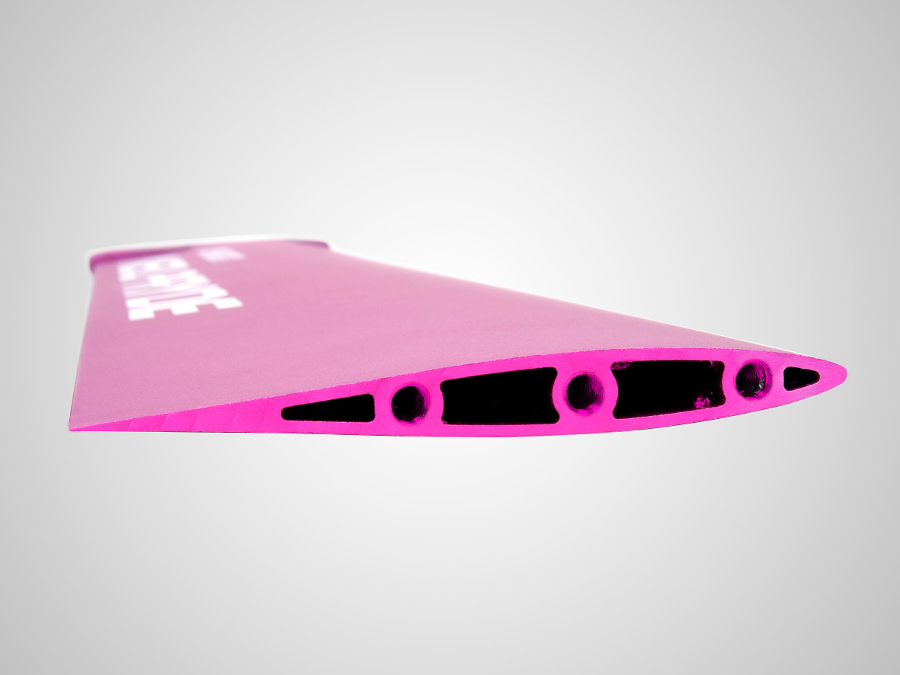 ---
FUSELAGE
Perfectly blended, wing to CNC machined fuselage connection and integrated wing saddle providing minimum drag. Volume and weight of the aluminium used in fuselage is reduced by eliminating the forward-protruding nose.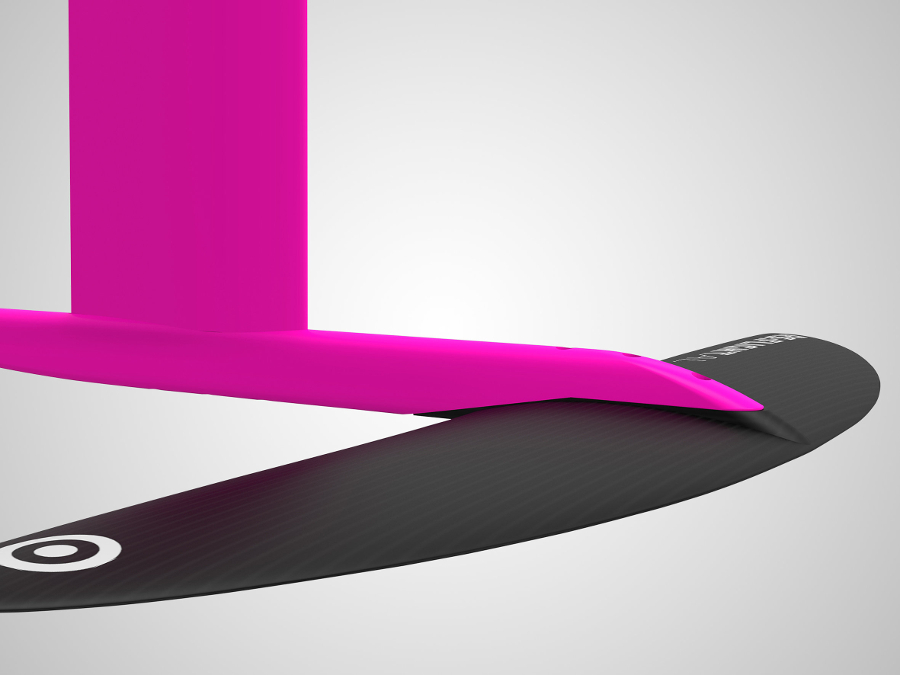 ---
FRONT WING
Specific profile developed for hydrofoiling. Constant lift provided in a wide wind range thanks to the angle of attack adjustment as weight shifts forward with speed increases. Extremely durable and easy to fix by sanding.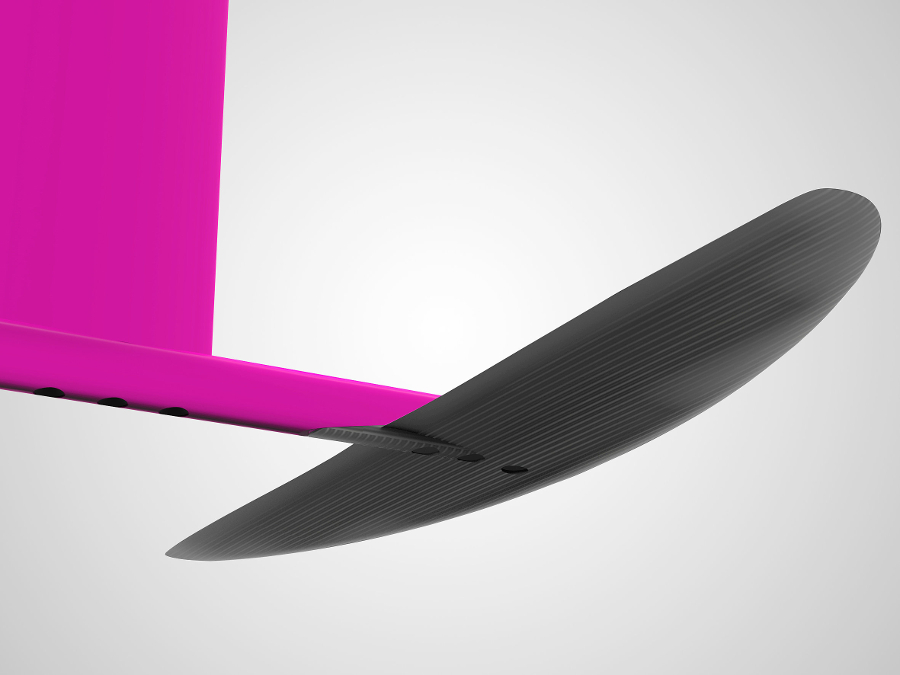 ---
VERTICAL STABILISER
Vertical directional stabiliser for additional balance while learning. Removable to further reduce drag and increase top speed.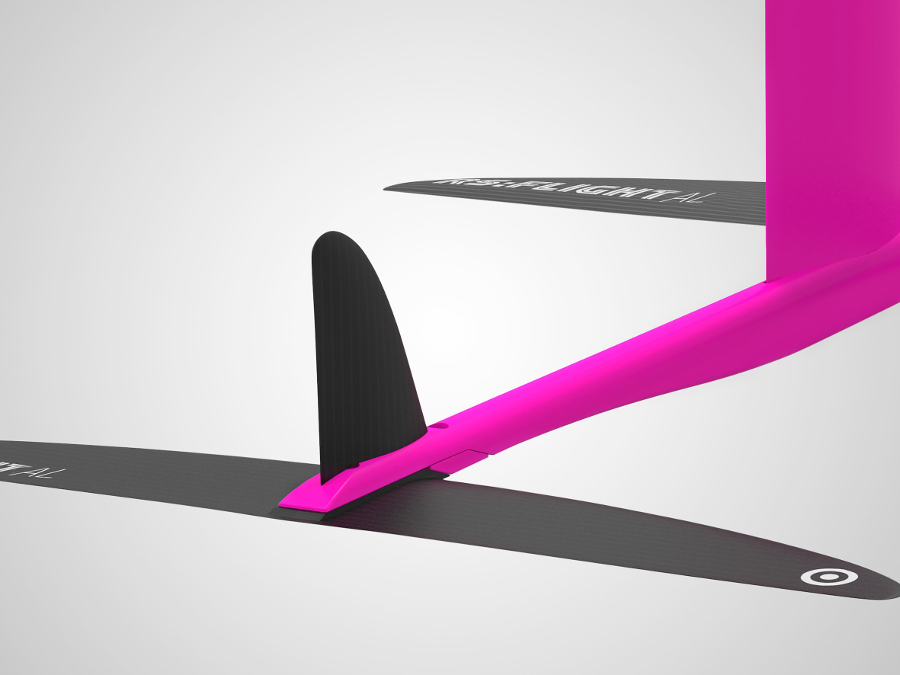 ---
For instant answer - open the chat and ask your question. We're active 9.00-17.00 CET.
Is it afterhours? ​No problem - leave us a message and we'll respond early the next day.
​+48 513 020 570
For those who prefer phone calls - that's our number. You can give us a ring between 9.00-17.00 CET.