XCEL INFINITI NEOPRENE BOOTS
The Infiniti surf boot is designed for excellent, fast drying warmth and performance. The thinner sole design allows for a better, true-to-the-board feel, and the sole is solid underneath the split toe to prevent annoying leash hangups. The boot is fully lined with Quick Dry Lining, and also features 100% UltraStretch neoprene with a glued & blindstitched seam construction sealed with inner Thermo Dry Seam tape and outer Taitex to keep warmth in.
The adjustable Velcro ankle straps allow for a comfortable, snug fit. Even the back ankle pull loop is Pressure Bonded to the outer boot, which keeps even more water out since no stitching ever penetrates through the boot neoprene.
Features
---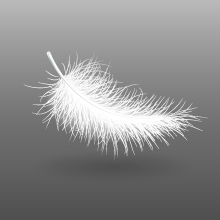 UltraStretch Neoprene
Comfortable, lightweight neoprene with softer foam and a tighter weave textile for less water absorption, better durability, and maximum stretch.
---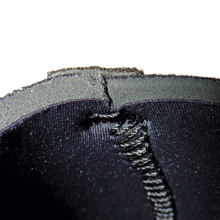 Glued & Blindstitched Seams
A fully sealed, maximum stretch seam construction. Neoprene panels are glued and pressed together, then blindstitched (needle doesn't fully penetrate neoprene, keeping more water out).
---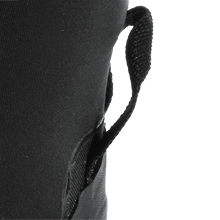 Pressure Bonded Back Ankle Pull Loop
The most durable construction for keeping the pull loop attached to the boot. Pressure bonding also means a more watertight construction, since it requires no stitching that would otherwise penetrate the neoprene and let water in.
---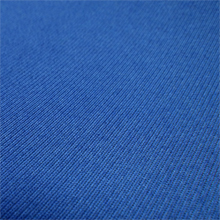 Quick Dry Lining
Fast drying, lightweight, and naturally hydrophobic, this premium inner lining has an accelerated drying time to improve warmth and overall performance; Quick Dry Lining is also made from recycled polyester fibers for an earth-friendlier final product.
---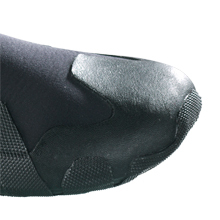 Round Toe
Comfortable boot design to promote maximum warmth.
For instant answer - open the chat and ask your question. We're active 9.00-17.00 CET.
Is it afterhours? ​No problem - leave us a message and we'll respond early the next day.
​+48 513 020 570
For those who prefer phone calls - that's our number. You can give us a ring between 9.00-17.00 CET.