XCEL DRYLOCK NEOPRENE HOOD
This top-of-the-line 2mm hood features TDC Thermo Dry Celliant, XCELs warmest inner lining ever. TDC features mineral-enhanced smart fibers that recycle body heat into infrared energy for greater warmth, increased endurance, faster recovery, and enhanced overall performance. The Drylock TDC hood also features a double flap neck dam to tuck inside and outside your wetsuit collar, a sturdy Texture Skin bill, SmoothSkin face seal with an adjustable elastic cord/cinch, and outer Texture Skin for excellent wind resistance.
Made of premium 100% UltraStretch neoprene; glued & blindstitched seams finished with inner Thermo Dry seam tape.
Features
---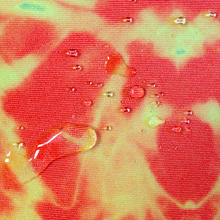 TDC Thermo Dry Celliant Low Pile
Fast drying, lightweight, and naturally hydrophobic, TDC is our warmest wetsuit lining ever, and an Xcel exclusive found nowhere else in the market. TDC's clinically proven Smart Fiber Technology converts your body heat into infrared energy for maximum warmth, increased endurance, faster recovery, and enhanced overall athletic performance. The infared printed low pile TDC delivers the ideal balance of warmth and flexibility.
---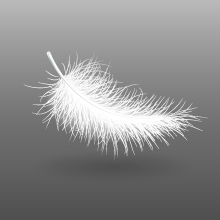 UltraStretch Neoprene
Comfortable, lightweight neoprene with softer foam and a tighter weave textile for less water absorption, better durability, and maximum stretch.
---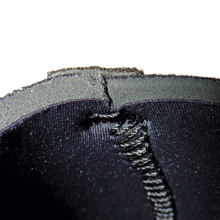 Glued & Blindstitched Seams
A fully sealed, maximum stretch seam construction. Neoprene panels are glued and pressed together, then blindstitched (needle doesn't fully penetrate neoprene, keeping more water out).
---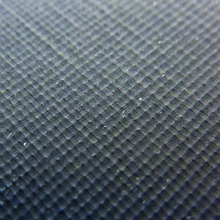 Texture Skin
Texture embossed rubber that provides excellent wind resistance; ideal for outer chest panels hoods, and other areas that would otherwise lose warmth quickly.
---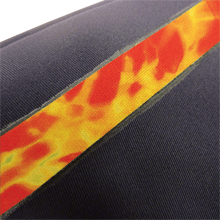 Thermo Dry Seam Tape
This all-way stretch, lightweight, durable interior seam tape creates an even better seal that keeps warmth in and water out. The tape is either infrared patterned (products with TDC) or yellow (non-TDC products).
---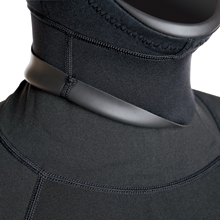 Double Flap Neck Dam
A two-layered neck with outer UltraStretch neoprene and an inner SmoothSkin lined dam for the best fit when layering with a wetsuit or other top.
For instant answer - open the chat and ask your question. We're active 9.00-17.00 CET.
Is it afterhours? ​No problem - leave us a message and we'll respond early the next day.
​+48 513 020 570
For those who prefer phone calls - that's our number. You can give us a ring between 9.00-17.00 CET.