ROCKET - CLASSIC FREERIDER
The Rocket is famous for being the most reliable and easy-to-use classic freeride board in the world.
FOR WHO
Everyone looking for an easy freeride board.
The Rocket offers the easy freedom of windsurfing. One of the favourite features of the Rocket is the signature "soft-touch" feeling as the board cuts through chop. The Rocket works with any kind of sail, from a no-cam wave sail to full-cam freeride. The Rocket planes easily even in light and gusty wind. The 115, 125 and 135 were refined for 2018 to better provide the classic combination of acceleration, maneuverability, and control. The Rocket will still be a test winner for years to come.
SIZES
There are 6 sizes to choose from, depending on your weight and wind conditions. Volumes to choose are: 95, 105, 115, 125, 135 and 145 liters.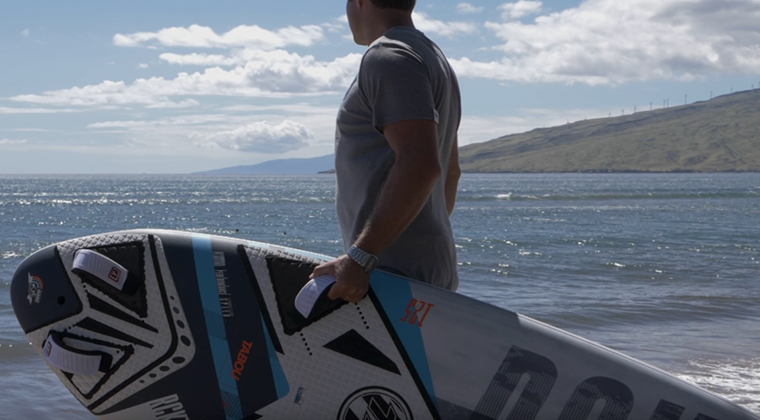 BOARD SHAPE
The 115, 125 and 135 are redesigned for 2018 to better provide the combination of acceleration, maneuverability and control. Double concaves in the front part of the bottom provide soft feeling while riding through the chop. Perfect length and width of every size make Rocket easily planing and very fast on the straights. Low-entry rocker provides classic freeride performance in all conditions. The volume distribution increases stability in non-planing situations.
FOOTPADS AND STRAPS
Rocket features quality comfortable 4 Tabou footstraps. Footpads made of EVA provide soft feeling.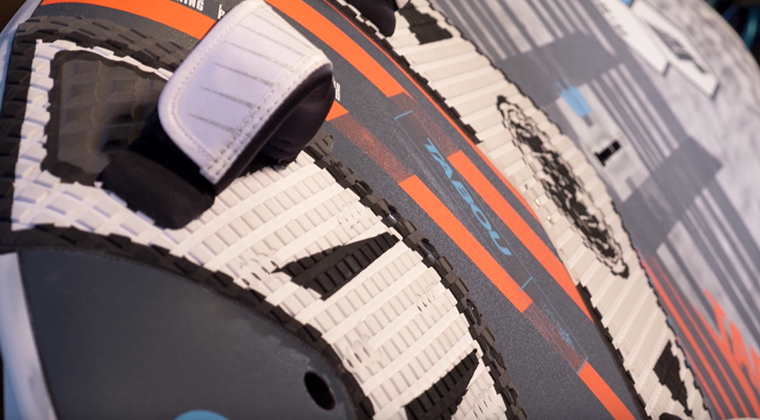 FIN BOXES AND FINS
Rocket has single fin box with powerbox system, where you mount your fin with one screw from the top of the board. Rocket is equipped with high-class T-lab FR fin.
TECHNOLOGY
Rocket is build using Carbon Biax Sandwich technology which provides the highest stiffness and makes board very light.

SHAPER
This board, like all Tabou boards, comes from the hands of famous Fabien Vollenweider. This French designer has more than 25 years of experience in shaping windsurf boards.
"I am always looking for ways to improve my shapes. I am a perfectionist and do not stop until I get what I want out of a board", says Fabien, and continues: "We don't just change a board because a new year is coming. We change a board when we have learned that something can be improved. Our shapes evolve over a two year process."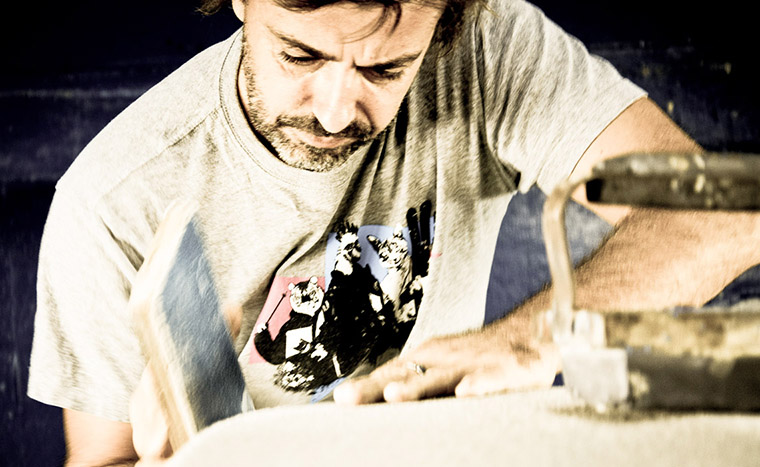 FAQ - frequently asked questions
For instant answer - open the chat and ask your question. We're active 9.00-17.00 CET.
Is it afterhours? ​No problem - leave us a message and we'll respond early the next day.
​+48 513 020 570
For those who prefer phone calls - that's our number. You can give us a ring between 9.00-17.00 CET.