MANTA - PRO RACE
Every Tabou professional racer rides the Manta, their hardcore race board.
FOR WHO
For professional Slalom racers.
The Manta is a no-compromise racing board built for Tabou team of pro riders to beat their competitors. Whether light winds in Korea or 40 knots in Fuerteventura, Team needs an outline, rocker and cut-outs that are optimized for the PWA slalom course. For 2018, Ross Williams and Cedric Bordes worked with Fabien to increase both wind range and performance of the 66 and 81. The Manta 81 and 85 are now included with a foil ready tuttle box.
SIZES
There are 8 sizes to choose from, depending on your weight and conditions. Volumes to choose are 64, 75, 88, 98, 106, 116, 128 and 135 liters. Sizes 64 and 75 are speed boards designed for speed records breaking on long straights with small sails in very strong wind. Sizes 88 to 116 are strong to moderate wind slalom boards. Sizes 128 and 135 are wide lightwind slalom boards, which are able to use with foil.

BOARD SHAPE
Manta is the fastest board in Tabou range. The smallest sizes - speed boards - are very narrow to decrease contact surface between water and board and allow rider to go as fast as possible. The largest boards, 128 and 135, are lightwind slalom boards. Their width helps to start planing and keep speed in the lulls. Every size has very fast rocker. Almost all sizes, except the smallest, feature large tail cutouts, which reduces drag and increases top speed.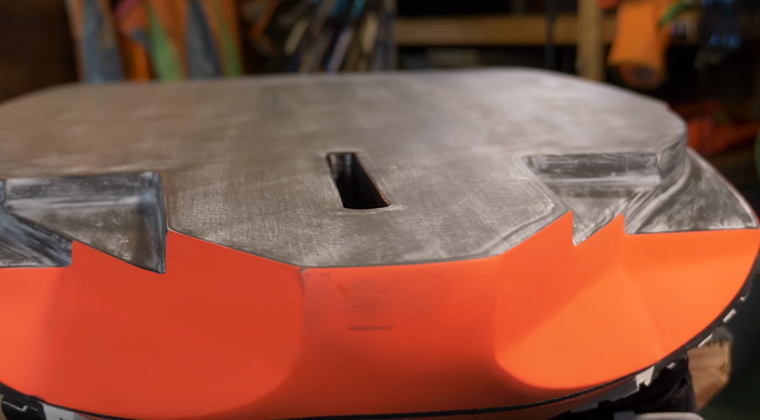 FOIL READY
The Manta is available in two sizes optimised for easy foil performance. Using the Manta's natural acceleration, the foil quickly produces lift and carries you out of the water and flying forward, even in light winds. The wide deck offers comfort and control when riding the foil. Every board comes with a reinforced deep tuttle foil box to withstand the increased pressures caused by the foil. When the wind gets stronger, switch the foil for the conventional fin and experience classic slalom performance.
FOOTPADS AND STRAPS
Manta features quality comfortable 4 Tabou footstraps. Footpads made of EVA provide soft feeling.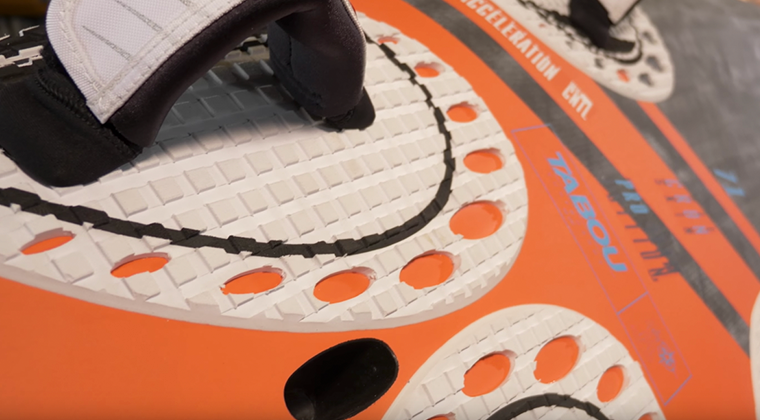 FIN BOXES AND FINS
Manta has single fin box with Tuttle Short or Deep Tuttle Box system, depend on size, where you mount your fin with two screws from the top of the board. Deep tuttle box in 128 and 135 is reinforced to withstand pressures caused by foil. Fin isn't included, because slalom riders use very advanced and expensive fins and most of riders have fins from previous seasons.
TECHNOLOGY
Manta is built using 2 technologies. Small sizes are designed with Carbon Biax Sandwich technology. Size 106 and over are made using 100% Carbon technology. Both technologies make boards very light and stiff to maximize performance.


SHAPER
This board, like all Tabou boards, comes from the hands of famous Fabien Vollenweider. This French designer has more than 25 years of experience in shaping windsurf boards.
"I am always looking for ways to improve my shapes. I am a perfectionist and do not stop until I get what I want out of a board", says Fabien, and continues: "We don't just change a board because a new year is coming. We change a board when we have learned that something can be improved. Our shapes evolve over a two year process."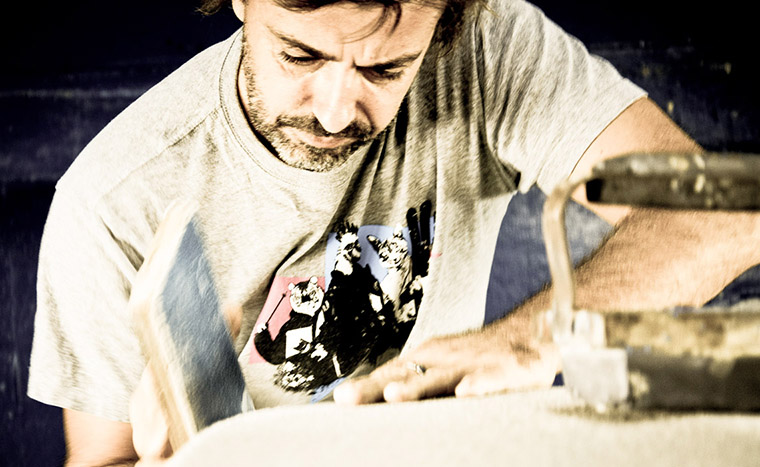 FAQ - frequently asked questions
For instant answer - open the chat and ask your question. We're active 9.00-17.00 CET.
Is it afterhours? ​No problem - leave us a message and we'll respond early the next day.
​+48 513 020 570
For those who prefer phone calls - that's our number. You can give us a ring between 9.00-17.00 CET.