3S - ALL-SEA
A compact freewave board for new-school windsurfers who want to have one board for freeriding, wave sailing, freestyling, and bump-n-jumping.
FOR WHO
Windsurfers looking for a compact all-around board
A full quiver in just one board, the 3S is a board to ride in all sea conditions, similar to the all-mountain ski in skiing. The 3S planes fast and easily like a freerider but is maneuverable enough to carve in the waves and to try freestyle tricks. In 2017, Tabou introduced the new compact 3S. The shorter outline makes turning much easier and therefore allowed Tabou to use a straighter rocker, which makes a faster board. The shorter shape also fits better in small cars and boardbags. The 3S uses a double step tail cutout to increase both speed and maneuverability. In a straight line, the cutouts have less wetted surface area and therefore less drag and a higher top speed. On the rail, the cutouts act like kick tail so that the board turns in a much tighter radius.
CHOOSING BETWEEN 3S AND 3S CLASSIC
If you are looking for your first short board, the longer outline of the 3S Classic is better for you. Likewise, you should also go with the 3S Classic if you prefer a board that is more forgiving rather than maneuverable. If you are already comfortable on a short board and want a board to help improve your wave sailing or freestyle while still being fun on flatwater, the more compact 3S is a better shape for you.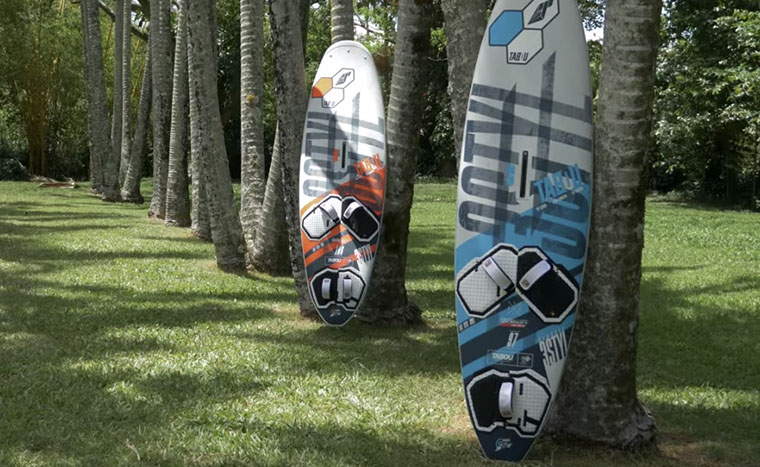 SIZES
There are 4 sizes to choose from, depending on your weight and wind/wave conditions. Volumes to choose are: 86, 96, 106 and 116 liters.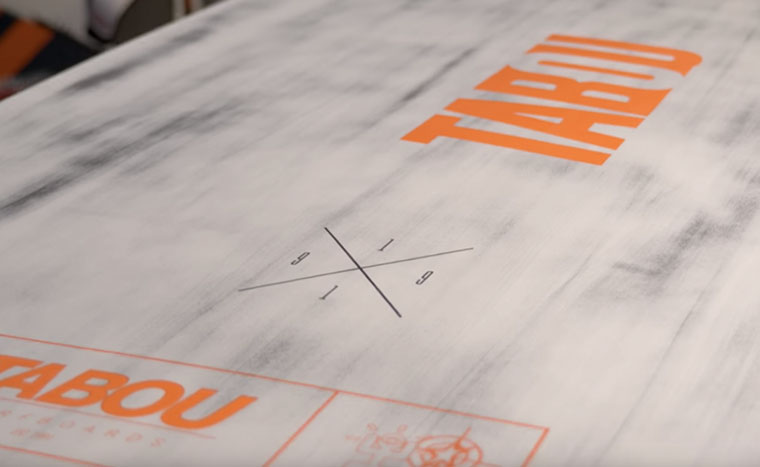 BOARD SHAPE
3S has a compact shape that dramatically increases the speed potential and maneuverability. Turning become even easier, allowing to use a flatter rocker. All this makes the 3S not only faster but also more manoeuvrable with the magical feeling of flight over the water. The shorter length is easier to fit in smaller cars and boardbags. In addition, fuller rails together with the flat deck provide stability and control. As in previous years, 3S used a double double step tail cut out to achieve both higher speed and better maneuverability. When the board runs in a straight line, the cutouts reduce the wetted surface of the hull, resulting in lower drag and higher speed. However, when carving cutouts work similar to a tail kick, allowing you to perform much tighter turns.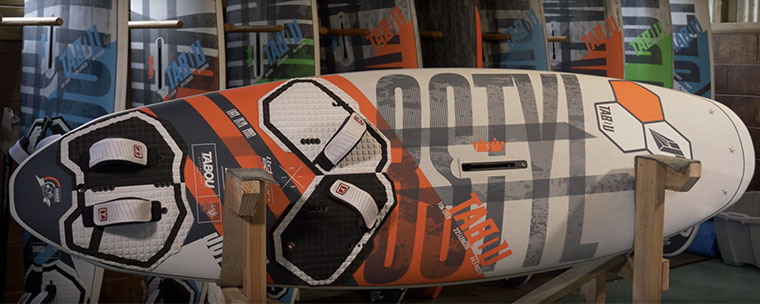 FOOTPADS AND STRAPS
3S features quality comfortable 4 Tabou footstraps. Footpads made of EVA provide soft feeling. You can use 3S with single back footstrap.
FIN BOXES AND FINS
3S has single fin box with powerbox system, where you mount your fin with one screw from the top of the board. Sizes 96, 106 and 116 are equipped with high class Maui Fin Company Freewave fin. Size 86 is equipped with T-lab X-Ride 25.5 fin.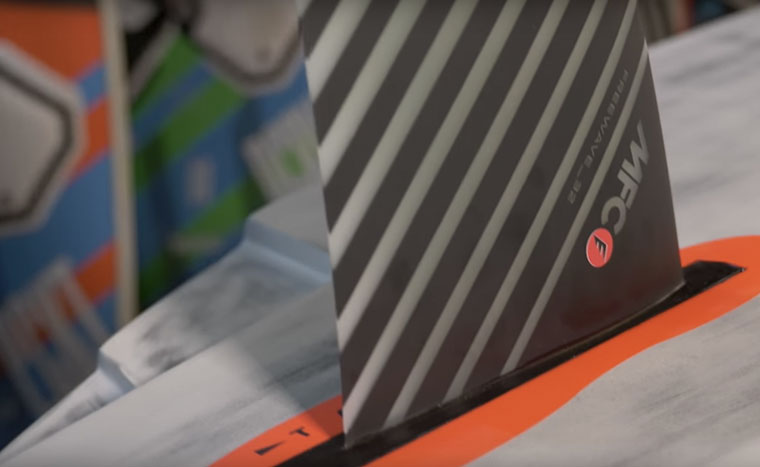 TECHNOLOGY
3S is build using PVC Full Sandwich technology which provides great durability, stiffness and makes board light.

SHAPER
This board, like all Tabou boards, comes from the hands of famous Fabien Vollenweider. This French designer has more than 25 years of experience in shaping windsurf boards.
"I am always looking for ways to improve my shapes. I am a perfectionist and do not stop until I get what I want out of a board", says Fabien, and continues: "We don't just change a board because a new year is coming. We change a board when we have learned that something can be improved. Our shapes evolve over a two year process."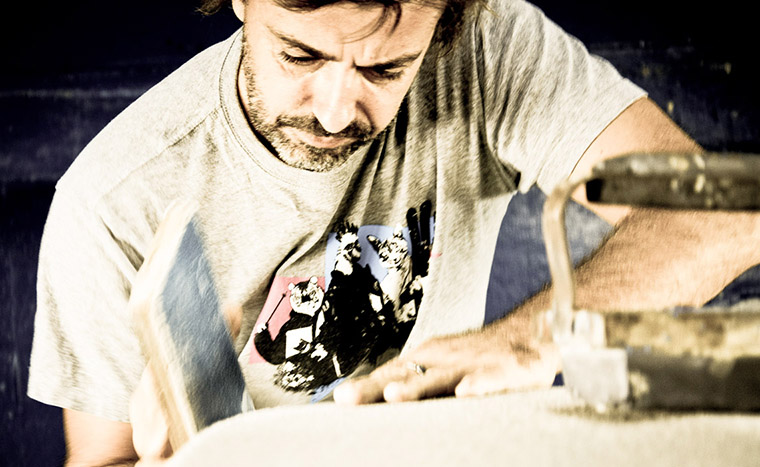 FAQ - frequently asked questions
For instant answer - open the chat and ask your question. We're active 9.00-17.00 CET.
Is it afterhours? ​No problem - leave us a message and we'll respond early the next day.
​+48 513 020 570
For those who prefer phone calls - that's our number. You can give us a ring between 9.00-17.00 CET.