TABOU Windsurf board Fifty 2022
50% Foil + 50% Fin = 100% WINDSURF PERFORMANCE
Sizes: 115 / 125
Discipline: Freerace / Foil
Technology: TEAM
Maximum freeracing performance with a fin and a foil is guaranteed with just one board – the Fifty. This is the first board that from scratch has been equally designed for foiling and fin windsurfing and therefore provides the same levels of performance in both disciplines. The outline with a wide tail adds leverage for early lift-offs with a foil and enables enhanced control with a fin. A big tail cut-out reduces the wetted surface, which results in amazing top speed with a fin and earlier lift with a foil. With its high entry rocker the Fifty provides early take-offs as well as smooth touchdowns, when foiling and adds outstanding control, when windsurfing with a fin in rough waters. Each feature of the Fifty increases its performance as windsurfing and windfoiling board.
Features
---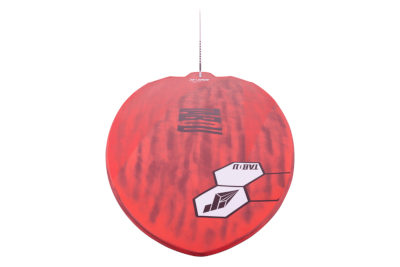 HIGH ENTRY ROCKER
Early lift-offs and smooth touchdowns as well as control while windsurfing are enabled by the Fifty's high entry rocker.
---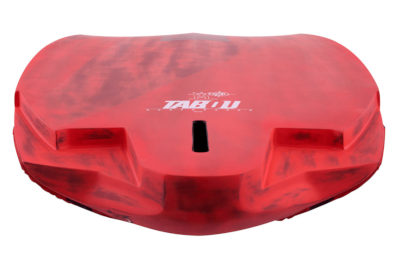 FOIL READY FINBOX
A reinforced Deep Tuttle Box provides durability and safety.
---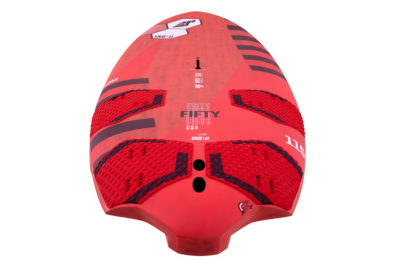 WIDE TAIL OUTLINE
Extra leverage with a foil and control with a fin is added by implementing a wide outline in the tail.
---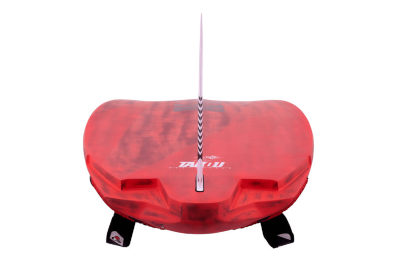 BIG CUT-OUTS
Big cut-outs in the tail reduce the wetted surface, which results in impressive top speed and lift.
---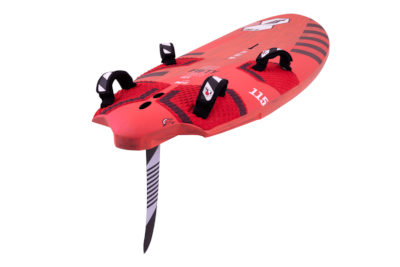 CROSS SECTION DECK
Comfort when foiling and windsurfing is guaranteed with the cross section deck.
---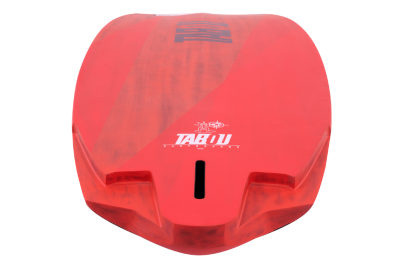 POWER HULL SHAPE
A front V double concave to flat V in the tail lead to outstanding power generation
---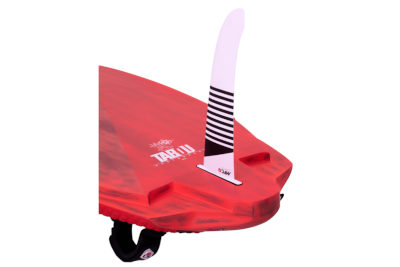 MFC HF RIDE
The Fifty is supplied with the MFC HF Ride fin for a perfect mix of control and performance at high speed.
---
Construction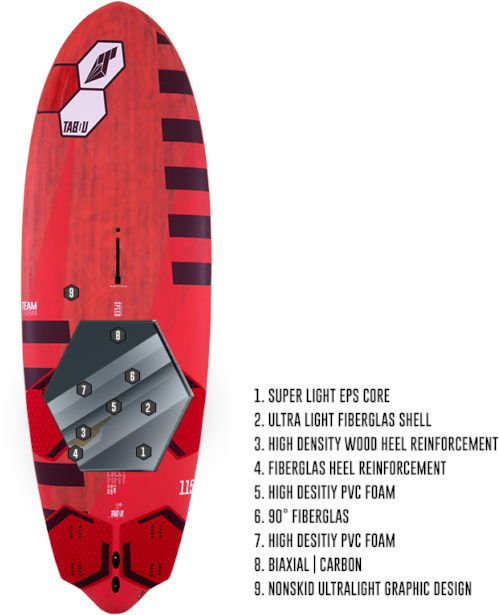 Set includes
Tabou Fifty TEAM board
Footstraps
Freeride fin
Tabou stickers
For instant answer - open the chat and ask your question. We're active 9.00-17.00 CET.
Is it afterhours? ​No problem - leave us a message and we'll respond early the next day.
​+48 513 020 570
For those who prefer phone calls - that's our number. You can give us a ring between 9.00-17.00 CET.