TABOU x GA Windsurf foil package - Air Ride MTE board + Hybrid foil
Board size: 74cm wide - 125l / 81cm wide - 145l
Foil size: 1200cm²
Windfoil set designed for riders who want to start their adventure with levitation over water surface or need stable and easy to ride gear to simply enjoy their time on the water. Set contains specialized foil shape - Tabou Air Ride board in durable MTE construction and easy to ride Hybrid foil with 1200 FREE front wing. Just connect with the rig that you own and enjoy silent flight over water, even in very lightwind conditions. This set will work with almost every modern sail.
This package was created for recreational riders - freeride enthusiasts who are looking for an easy and comfortable way to get into foiling.
Set components
---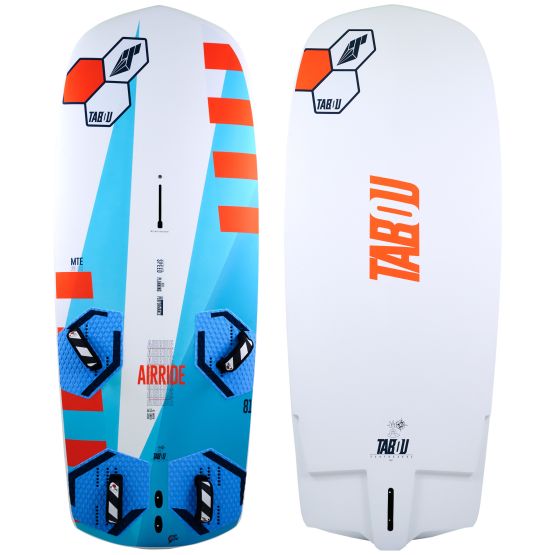 Lift off and enjoy the Air Ride's dedicated foiling characteristics, when comfortably flying over the water surface at high speed. The elaborate foil rocker makes you take off in incredibly light winds and enables soft touchdowns, which helps newcomers to enjoy their foiling experience from the first session on. A wide tail outline adds extra leverage and provides early and easy take-offs together with the cut-outs. The constant curvature on the Air Ride's deck adds comfort in each of the many foot strap positions, which make the board perfectly suited for beginners and advanced foil windsurfers. Make use of the lightest breeze and fly at your local spot with the Air Ride!
---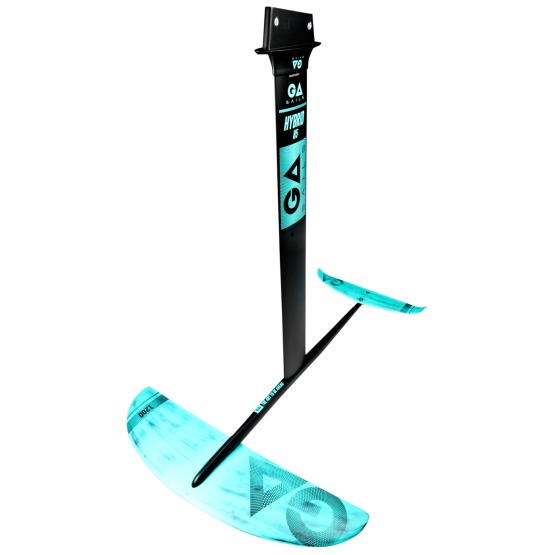 The Hybrid Foil with Deep Tuttle adapter offers allround performance and the freedom to customize the foil according to your individual requirements. A smooth and early take-off, control in the air and a lot of performance potential provide both novices and advanced foil riders with the right setup for their flight. The Hybrid Windsurf Foil set is composed of an 85cm aluminium mast, a 90cm CNC milled aluminium fuselage and a FREE front wing (1200cm2). For increased agility, lift or speed, you can adjust the foil with one of the many tuning parts.
For instant answer - open the chat and ask your question. We're active 9.00-17.00 CET.
Is it afterhours? ​No problem - leave us a message and we'll respond early the next day.
​+48 513 020 570
For those who prefer phone calls - that's our number. You can give us a ring between 9.00-17.00 CET.