Ryde
Easy Ryders, get your tickets! The Ryde gives you all the highs of windsurfing without breaking your back, brain or bank account! The Ryde stands for the purest form of windsurfing, extremely easy and fast to rig, guaranteeing a smooth ride. Better still, it´s a front row experience at a backseat price.
If you´re an ambitious beginner or intermediate level looking to accelerate the learning curve, the Ryde has your name on it.
_control and stability - Dynamic compact clew helping the twist to be progressive for optimal draft control and stability.
_easy to rig and trim - One mast and one boom fits all sizes from 5.7 up to 7.7. RDM mast recomended for a lighter feel.
_low end power and early planing - Moderate luff curve mantaining good lift while mantaining a stable profile when overpowered.
Available sizes: 5.7 / 6.2 / 6.7 / 7.2 / 7.7 / 8.2
---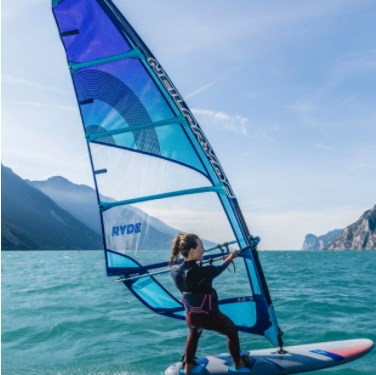 CUSTOM PRINTING
NeilPryde's exclusive custom printing technology allows to print the films prior to lamination, giving the flexibility to use UV resistant multi-coloured custom graphics. The print is of minimal thickness, reducing weight and producing a higher definition of colour. During lamination, the printed side is placed on the inside of the film, which drastically reduces wear and tear. NeilPryde 2020 sails' colors are made to last an eternity.
---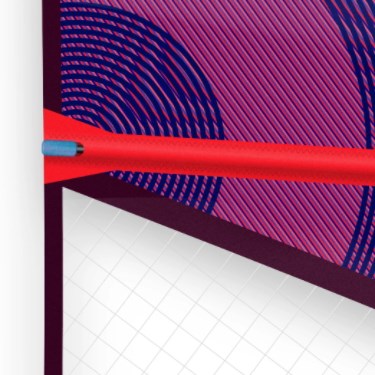 FUSE POCKETS
Designers have taken out traditional, seperate batten pockets by overlapping body panels to efficiently create a sleeve for battens. This reduces unnecessary weight, simplifies construction and creates a fully symmetrical batten cavity, eliminating the tendency of traditional batten pockets to load differently from one tack to another.
---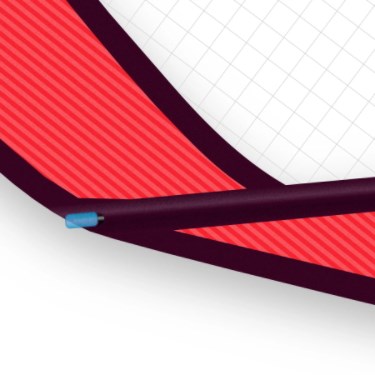 TWIN SEAMS
Double stitching is used on all critical seams across NeilPryde sails, allowing them to endure prolonged exposure to high loads and impacts.
For instant answer - open the chat and ask your question. We're active 9.00-17.00 CET.
Is it afterhours? ​No problem - leave us a message and we'll respond early the next day.
​+48 513 020 570
For those who prefer phone calls - that's our number. You can give us a ring between 9.00-17.00 CET.