DICE 2018 - FREESTYLE / WAVE
Sizes: 5 / 6 / 7 / 8 / 9 / 10 / 11 / 12 / 13
If you love freestyle, but also like to play in the waves from time to time, the DICE is the kite you need in your quiver.
For 2018 there have been some major updates; the goal was to create a modern kite with a slight delta shape to make it a progressive freestyle kite for advanced riders. An extra panel was added between the centre and quarter strut; this increases the radius profile of the kite. Also, the leading edge diameters were completely reworked to increase the structural stiffness in the wingtip area. These changes have improved the dynamic handling that the DICE has always been famous for and impresses even the most progressive freestyle rider.
The steering is now even more responsive, allowing you to boost bigger jumps and control your loops with ease. Pop created by the kite is explosive, and there is a good amount of slack for unhooked tricks too. The DICE is the only kite to combine outstanding pop and release for freestyle with dynamic handling for waves, pleasing the kite crack who wants it all.
---
Set includes
Kite
Backpack
User's manual
Repair kit
---
Features
4-line bridled 3 strut design
Solid LE frame design for ideal handling and jumping abilities
4 and 5 line setup
Exceedingly powerful lift and huge jumping abilities
Very precise steering
Perfect for kiteloops and excellent unhooked pop
---
Trinity TX
Teijin is the world's leading supplier of polyester fabrics and sail materials to marine sports. The combined creative power of North Kiteboarding saw the formulation of TRINITY TX. Exclusive to North Kiteboarding, TRINITY TX is a 3x2 canopy material, which has proven to be far superior to other canopy materials in terms of durability and dynamic performance. The 3x2 yarn combination has proven to be the best solution in performance as well as durability, overall superior to any 2x2 or 4x4 yarn solutions. TRINITY TX. Made to stand the test of time.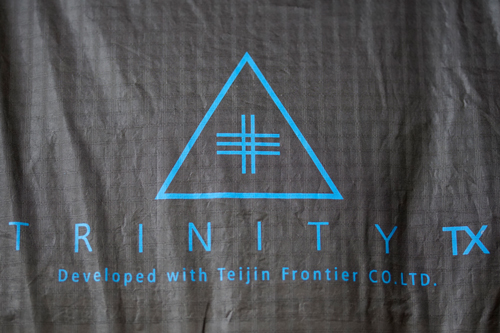 ---
Max Flow
Enlarged tubes from 28 mm2 to 64 mm2 to maximize air flow
Integrated in all kites from 2018
Rapid inflate and deflate - be first on the water and have your gear packed first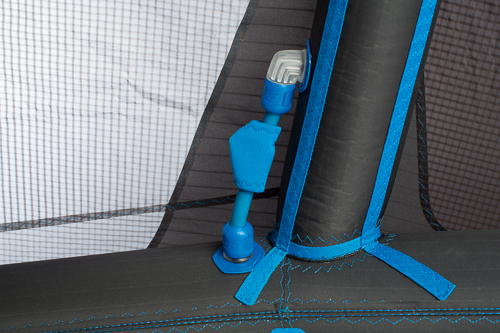 ---
Double V pigtails
These pigtails distribute the load of the line connections to the kite, minimizing the risk of fatigue, making the kite less prone to distortion and helps it to steer more smoothly.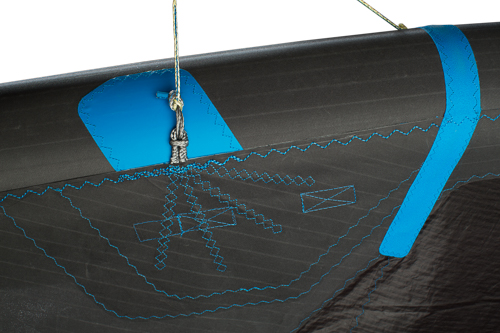 ---
Self rescue handles
The self-rescue handles on the inside of the wingtips can be easily found in case of an offshore break down. They provide a good, comfortable grip while sailing back to the shore during a self-rescue manoeuvre.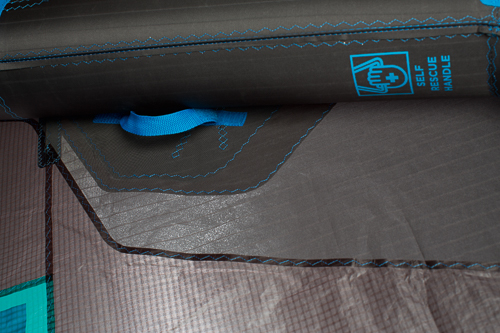 ---
Fusion Strut
This construction allows for a controlled distribution of forces between strut and leading edge. Struts are 100% connected to the leading edge with a flexible Dyneema line,which promotes higher canopy tension and a clean profile.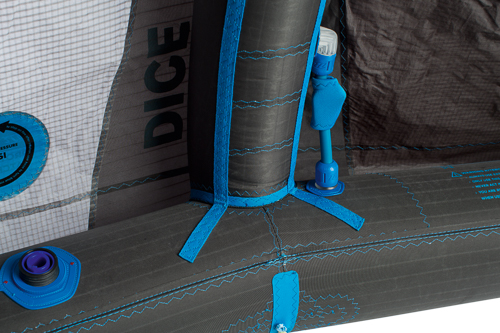 ---
Kook proof connectors
The kook proof line connection points prevent accidents by guaranteeing that you cannot accidentally connect your lines incorrectly when rigging your kite.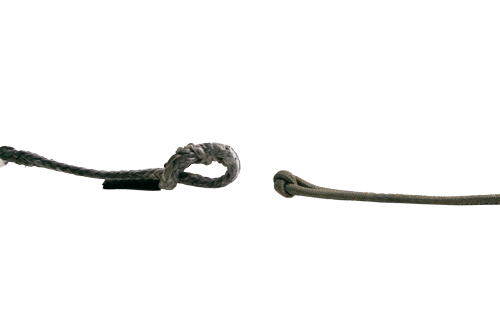 ---
Heavy Duty leading edge closing seam
The leading edges of all kites are extremely durable due to a special heavy duty closing seam. The Dacron material at the leading edge is reinforced with a self sticky Insignia Tape and double stitched additionally. The Heavy Duty Leading Edge Closing Seam is resistant to very high tensions and diagonal forces./p>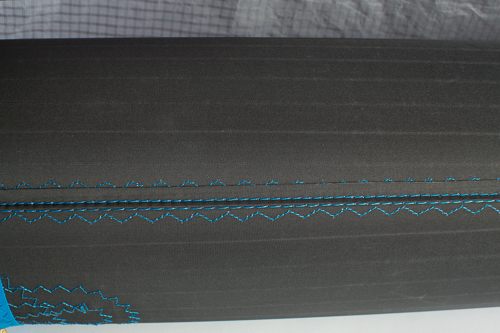 ---
Lazy pump
The North Kiteboarding Lazy Pump system enables the inflation of the kite from just one valve. Clips close off struts from leading edge to prevent unwanted airflow in case of damage or simply to only deflate the leading edge.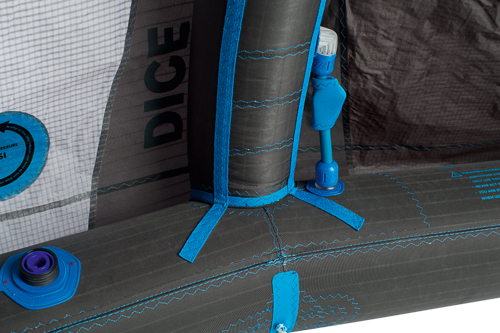 ---
Anti Snag
The Anti Snag webbing is preventing the lines from tangling around the tip of the kite. Waterstarts are made easier and safety is increased.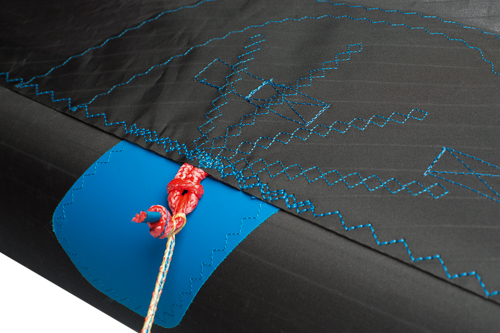 ---
Load Distribution Panels
As kite geometry improves, the canopy must continue to resist increasing forces. To spread these forces, Load-Distribution-Panels are used, holding the kite's shape even under the most extreme loads. In practice this gives a smoother and more consistent performance from the kite in any riding situation.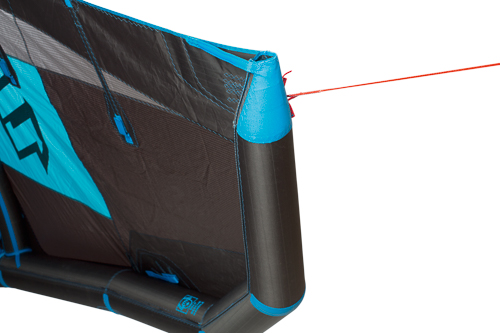 For instant answer - open the chat and ask your question. We're active 9.00-17.00 CET.
Is it afterhours? ​No problem - leave us a message and we'll respond early the next day.
​+48 513 020 570
For those who prefer phone calls - that's our number. You can give us a ring between 9.00-17.00 CET.