NORTH KITEBOARDING BAR TRUST
Sizes: 19m / 22m /24m / 27m
Model: 2018
For 2018 the excellent Trust Bar has some new features while retaining some of the superior functionality that makes this one of the best 4 line bars on the market. The chicken loops this year come in three different options; when you purchase your bar, you can choose the chicken loop that best suits your riding style. The industry leading Iron Heart IV safety system makes a welcome return; it has been enhanced with the addition of the Suicide Ring III. This new ring allows you to set up a suicide system while keeping the ring and the leash up and out of the way of the chicken loop. This increases your ability to quickly hook in and out after freestyle tricks. For 2018 there won't be a separate 5th Element bar as before. Instead, you can purchase a 5th Element upgrade kit and turn the Trust Bar into a 5 line set-up.
Features
4 lines
Single front line safety
New Suicide Ring III for fixed suicide mode
The quad bar can be upgraded to 5 lines
Iron Heart V
Compatible with any four line kite model from 2018 and older
---
TECH FEATURES
WINDING POSTS
The Winding Posts are made of a fully moulded fibreglass reinforced Polyamide construction, which offers an incredibly lightweight solution with increased stiffness. In addition to this, there is a moulded EVA cushioning to ensure maximum comfort for the rider. The Winding Posts feature an integrated backline adjustment, which allows the rider to trim the rear lines when needed.
ATTENTION:
Never ride without the cover. It prevents the knot of the leader line from slipping out of its housing.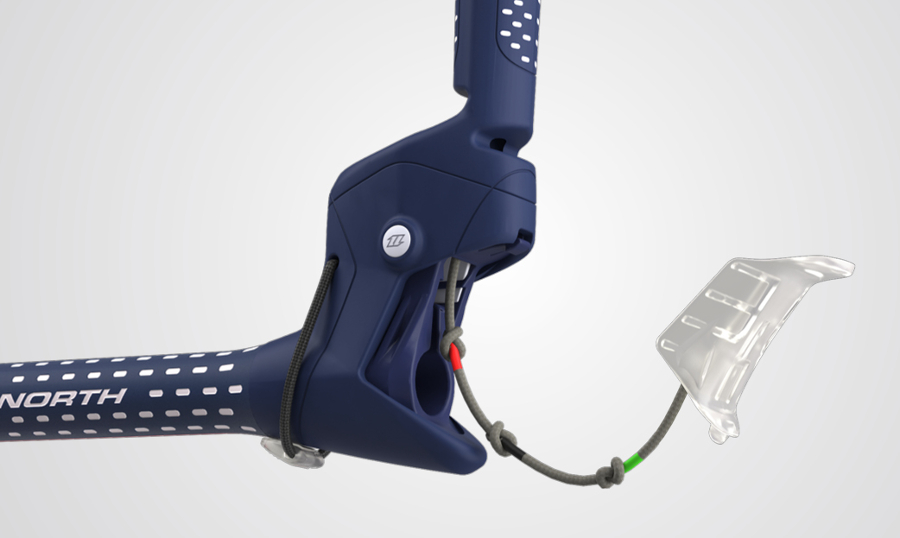 INTERGRATED EVA FLOATER
The moulded EVA floater is fully integrated into the winding posts to offer a seamless connection, which gives better protection to the lines and the rider. The integration of the EVA floater also avoids line tangling and gives better overall stiffness between the bar and lines. To achieve better and more direct feedback on the thumb, North added a push pin on the outside of the winding post for easy operation. The Flip-Flop function allows you to switch between a 53 cm and 46 cm bar width (M/ L bar) and 49 cm and 42 cm bar width (S / M bar) with just one click. This makes the procedure of changing the bar set up far simpler.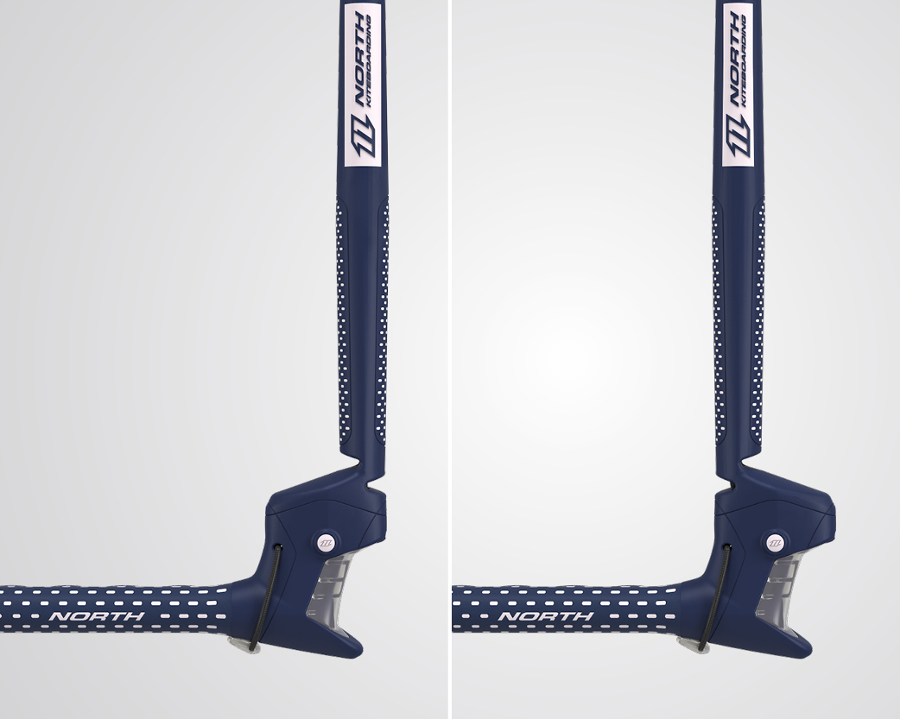 PLASTIC, FITTED CENTRE HOLE
The exchangeable insert for the centre hole is made of plastic, to minimise wear on the depower line. Used material is resistant to abrasion, and will cause much less damage, if sand is present, to the line itself.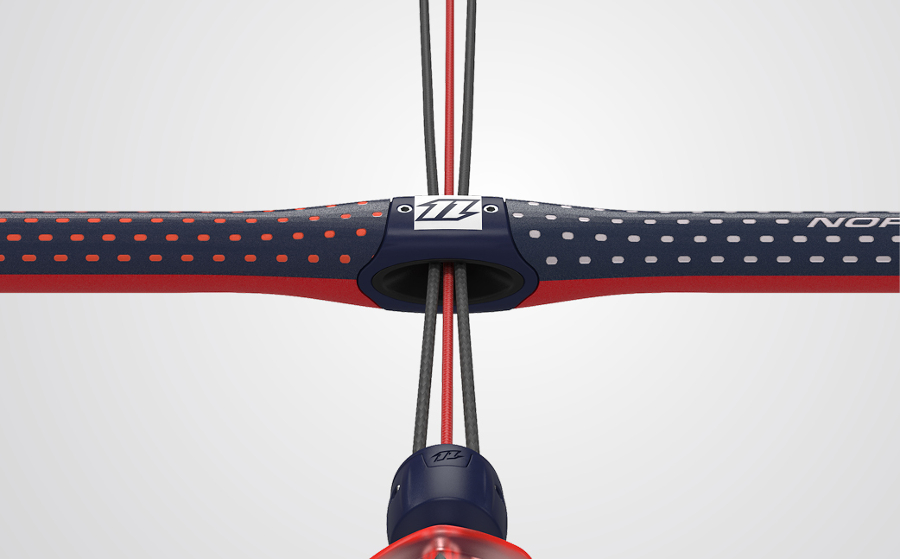 STICKY & ERGONOMIC BAR GRIP
A small diameter of the bar allows a very thick EVA bar grip. This offers ideal control and comfort.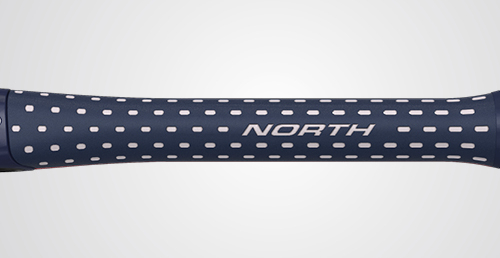 ---
CHICKEN LOOP OPTIONS
The Freeride Kit comprises of the smallest chicken loop combined with a short leash. This kit is the first choice for freeriders which are not unhooking. The short chicken loop maximizes the depower range, whilst the shorter safety leash is tangle-free.
The Freestyle Kit comes with a large chicken loop and a long leash. This setup is ideal for unhooked freestyle and wakestyle riding. Easy to hook back in following unhooked tricks, the long neoprene covered leash gives maximum freedom to move, comfort and prevents injuries.
The Rope Harness Kit presents a small chicken loop with a metal plate and a short leash, which can ONLY be used with a rope harness. You must not use this loop on a standard harness hook. The short chicken loop ensures maximum range of depower and it's non-abrasive quality, means a longer lasting harness rope and loop. A short tangle-fee safety leash provides confidence and comfort. It's designed without any disturbing chicken dig.
---
5TH ELEMENT UPGRADE KIT
5th line provides easy relaunch, especially on big kites in light wind, and gives instant and accessible depower.
You can purchase 5th Element Upgrade Kit here.
For instant answer - open the chat and ask your question. We're active 9.00-17.00 CET.
Is it afterhours? ​No problem - leave us a message and we'll respond early the next day.
​+48 513 020 570
For those who prefer phone calls - that's our number. You can give us a ring between 9.00-17.00 CET.