JP-Australia Windsurf board Ultimate Wave PRO 2023
DEDICATED PURE WAVE EXCELLENCE
Sizes: 69 / 75 / 83 / 88 / 94 / 102
Discipline: Wave
Since its introduction, the Ultimate Wave has stunned dedicated wave sailors around the globe and excelled in wave board tests in all the worldwide windsurfing media. This board feels at home at every wave spot in any given conditions. It carves fast, turns smoothly and maintains speed anywhere from huge down-the-line waves to mushy onshore rollers. It responds instantly to rider input and changes from rail to rail comfortably and extremely quickly. The grip and rail bite will give you the confidence to push your personal limits when carving turns on anything from medium to XXL waves. It will reward progressive sailing with turns that you used to only dream about. This is the ultimate wave board!
After 4 years of development, the Ultimate Wave was introduced to the JP range as a successor to the popular Radical Thruster Quad. Its speed, early planing and manoeuvrability made sure it improved on the Radical Thruster Quad in all aspects of wave sailing everywhere from side-on mush to down-the-line perfection.
For 2023, the shape and the features of the board remain unchanged. Carbon side fins are light, durable and offer excellent responsiveness and speed. Double foot-strap holes eliminate any chance of the straps twisting, thus ensuring firm and comfortable grip of the feet in the straps. The foot straps feature measurement markings to allow you to quickly set up your board to your perfect foot strap size. The thick deck-pad increases comfort and cushions the landing of big jumps and aerials.
The result is a fine-tuned and brilliant wave board which feels at home in side-onshore conditions and absolutely excels in side-shore and down-the-line conditions.
JP pro riders tend to choose this board over any other model for PWA and IWT competitions with side-shore wave conditions. The boards perform at their best in all down-the-line locations. Morgan Noireaux won his third Aloha Classic title using the final prototype of the Ultimate Wave 83.
The success of the shape comes from the outline and bottom shape concept. The bottom features a flat V in the front, which transforms into a double concave in the middle, then into a deep single concave under the foot straps and tapers off with a gentle V right at the tail. This creates a flat scoop rocker line in the middle but keeps the curved one on the rail. The flat centre line delivers speed and planing power.
A thin rail shape throughout the board in combination with a soft tuck line makes the board slice through the wave face providing the grip and rail bite everybody is looking for.
The quad fin setup enhances top-end wave performance and the 5-fin box setup enables tuning to personal preferences (thruster, twinser and single fin use), giving the boards greater range of use from onshore to down-the-line conditions. Plugs are provided to cover the boxes not used.
This board is Jason Polakow's Ultimate Wave!
Key Features
JP's most radical down-the-line wave board
High density sandwich and stringers made of PVC
Five fin boxes with quad fin setup and multiple fin options
Slotbox with fin positioning scale
Ultimate rail grip on the wave
Innegra Parabolic Rails
Footstrap with scale for easy adjustment to foot size and 4 screw fixation
Double Footstrap Plugs
Features
---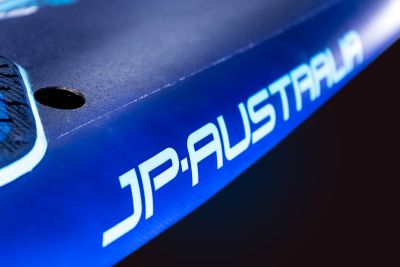 INNEGRA PARABOLIC RAILS (IPR)
For higher durability. Resistant to impact and paint chipping. The parabolic rail construction works like a stringer along the rail. You have a better flex control during a turn and it makes the board respond quicker. The Innegra fibre is a high modulus polypropylene fibre, which guarantees excellent impact resistance and stiffness, saves weight and prevents paint chipping.
---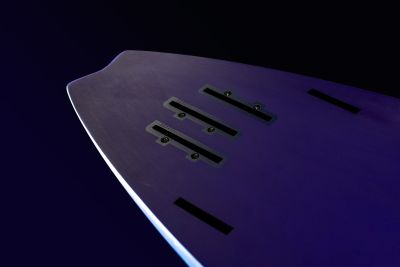 MULTI FIN SETUP WAVE
Quad, Thruster, Twinser, Single - 5 fin boxes provide all options to perfectly tune your board for all possible scenarios. Choose your individual best setup according to your style and the given conditions.
---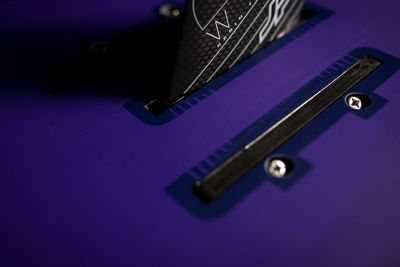 FIN ADJUSTMENT SCALE
Slotbox with scale to position the fin - trimming made easy!
---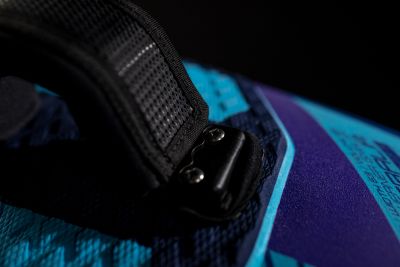 DOUBLE FOOTSTRAP PLUGS
Four screws per strap = 100% anti-twist! No annoying twist anymore.
---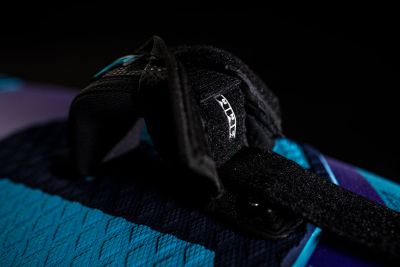 FOOTSTRAP SCALE
Your friends and family constantly take your board and change the size of your footstraps? No problem anymore! JP's Footstrap scale allows easy adjustment to the foot size.
---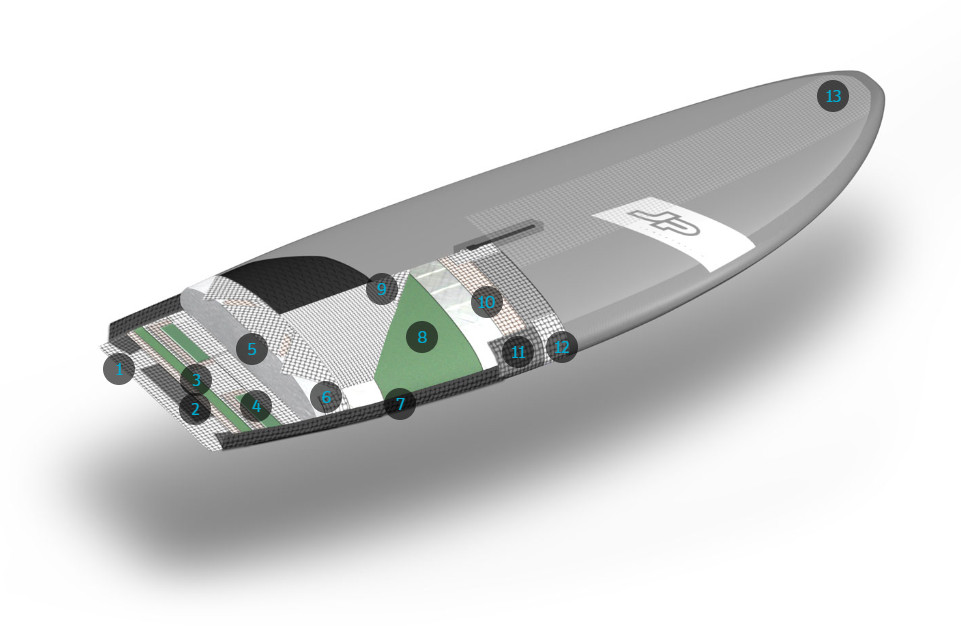 Technology
JP introduced this proven S-glass technology for wave boards back in 2014.
High-quality glass (1,10), S-Glass (2,4,7,11,13) and Biax Glass replace various carbon materials and combinations.
S-glass has a very high tensile strength and is less brittle than carbon. Thus, it is lighter, more durable and more forgiving than carbon: On the wave, riders prefer the smooth feel of these flexy board compared to stiff carbon models.
It features high-density PVC sandwich layers (3,8) in deck and bottom. The large Omega stringers (4) in the same material are reinforced with S-glass.
Technology details are the full Innegra rail reinforcement (12), various stringers, the Parabolic Rail band (6) and a Quadraxial fibre construction (9) in the full standing area.
Wave PROs come with moulded carbon rear fin/s!
For instant answer - open the chat and ask your question. We're active 9.00-17.00 CET.
Is it afterhours? ​No problem - leave us a message and we'll respond early the next day.
​+48 513 020 570
For those who prefer phone calls - that's our number. You can give us a ring between 9.00-17.00 CET.