WING AIR
PURE WING FOILING
The WingAir is a pure Wing foiling board! This product is as compact and comfortable as the other inflatables and delivers a level of performance comparable to a composite board thanks to its construction and the features added. The generous release edge makes take-offs effortless. The touchdowns are smooth and comfortable.
Two sizes are available: 5'4" x 27.5" and 6'0" x 28.5". Both sizes have the footstrap positions for Foiling and Wingfoiling.
This board requires special, shorter screws to attach foil. You can buy them as addition.
SUPERIOR EDITION 3DS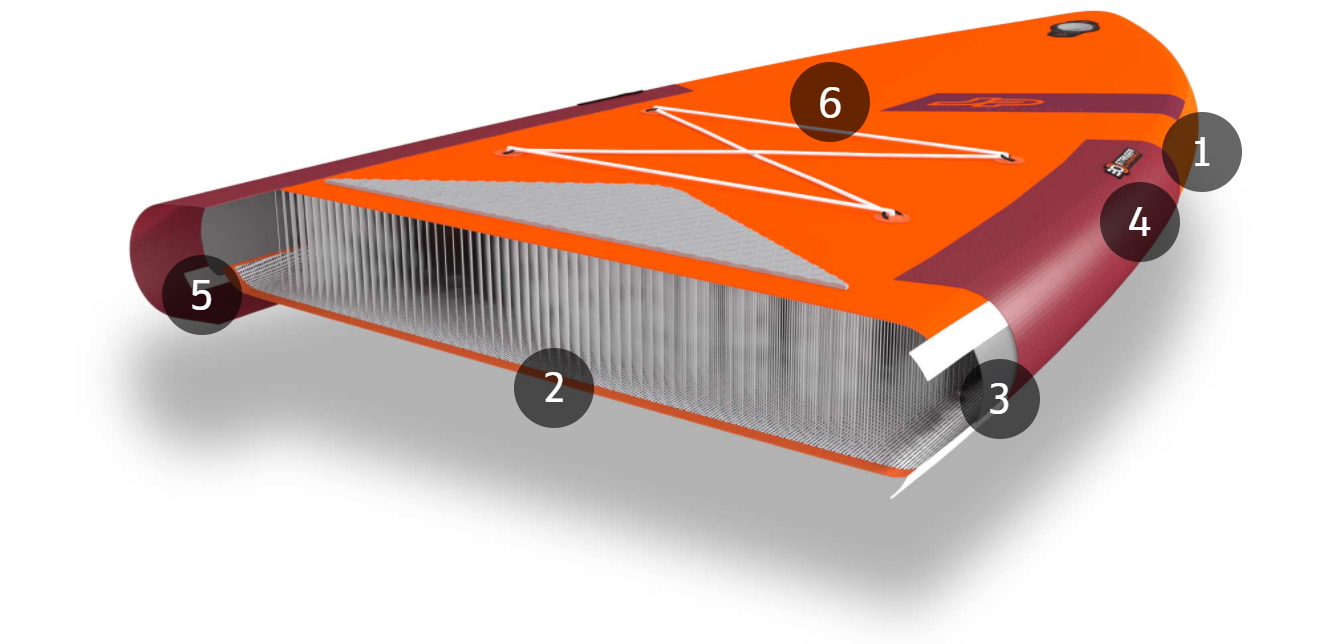 The 3 pre-laminated composite layers consist of 2 airtight PVC sheets bonded to a Polyester 1000D fabric to create one super strong shell. This shell is then machine laminated directly onto the 500D Polyester Drop Stitch fabric. The pre-lamination and the composite structure create an unprecedented weight/stiffness/durability ratio ever produced in an inflatable SUP. The SE 3DS boards are offered in 6" thickness, with the exception of the SurfAir 9'7"x32" (4" thick).
Rail - Outside rail layer glued over the first layer for added stiffness and abrasion resistance.
Triple Layer Composite Drop Stitch - The 2 PVC layers make sure your JP Inflatable is 100% airtight, and the Polyester 1000D fabric in between them creates a super durable composite stretch-resistant structure.
Inner Rail - First rail layer that is welded to the DS fabric to ensure long-lasting mechanical bond.
3D Stringer - The 3D stringer is the most innovative solution to increase the stiffness of an inflatable board. It connects the deck, rail and bottom into one strong and solid U-beam. This has increased the stiffness of the boards up to 30%. Furthermore, the 3D Stringer increased the glued overlap surface in the high high-stress standing area, increasing the safety of the boards.
Welded Seam Technology
Pre-Lamination - Triple Layer Composite and Double Layer constructions both include the specially developed process of pre-lamination. This high tech process consists of machine-lamination of the multiple layers into a shell that has accurate thickness as well as superior abrasion and stretch properties. Compared to normal double layer boards designers have been able to remove the manual glue application from the process and with it the room for error, the excess weight of the glue and the additional health hazards for JP workers. The fiber-reinforced layers create super strong and durable boards with a minimal amount of stretch.
Set includes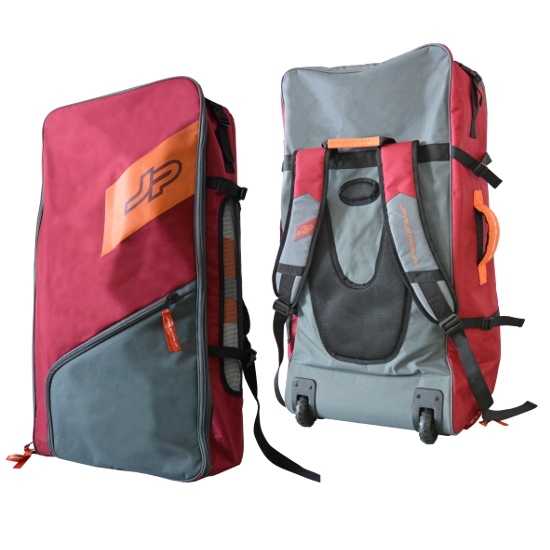 WHEELED BACKPACK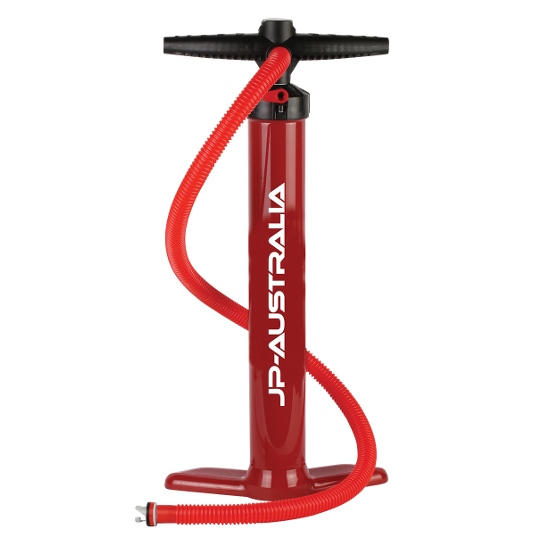 PUMP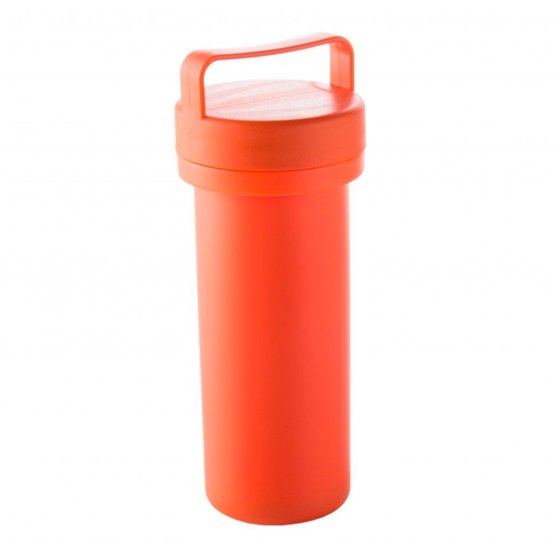 REPAIR KIT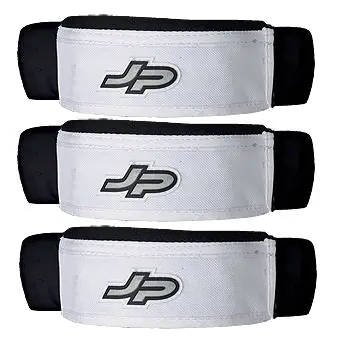 3x FOOTSTRAPS
For instant answer - open the chat and ask your question. We're active 9.00-17.00 CET.
Is it afterhours? ​No problem - leave us a message and we'll respond early the next day.
​+48 513 020 570
For those who prefer phone calls - that's our number. You can give us a ring between 9.00-17.00 CET.