​
GA-KITES / Gaastra Pure (2021)
Sizes: 6.0 | 7.0 | 8.0 | 9.0 | 10.0 | 11.0 | 12.0 | 13.0
Purpose: WAKESTYLE | FREESTYLE
Enjoy pure performance in waves, during freestyle and performance freeriding. Reacts accurately and directly to all movements of the bar, allowing you to take full advantage of its torsion and the huge amount of pop it offers. The stability across the entire width of the windshield will help you tame even the biggest waves without worrying about the kite.
The stable construction of the kite, combined with slightly lower bar pressure and a stiffer skeleton gives the Pure a very solid feeling that reveals itself on the water and in the air. Proper flight characteristics through the entire loop and high power development allows easy looping in all conditions.
Features:
The rigid skeleton of the kite ensures precise movement of the kite across the width of the windshield.
Low forces on the bar, so your sessions can be extended without you feeling unnecessarily tired.
Huge pop.
Maintains great stability in strong winds which is essential for wave sessions.
Easy control even by less experienced & nbsp; riders.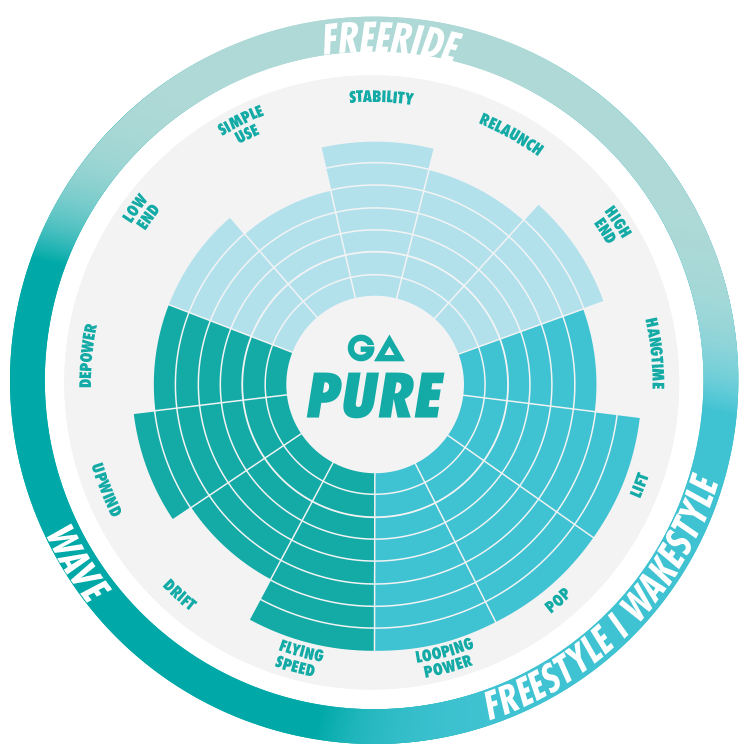 FEATURES
---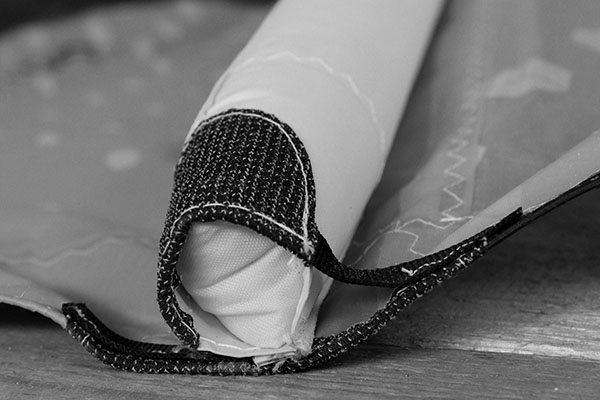 ANTI TANGLE WEBBINGS
Anti-tangle webbings at the strut and LE ends prevent line tangling and damages to the kite by tangled lines.
---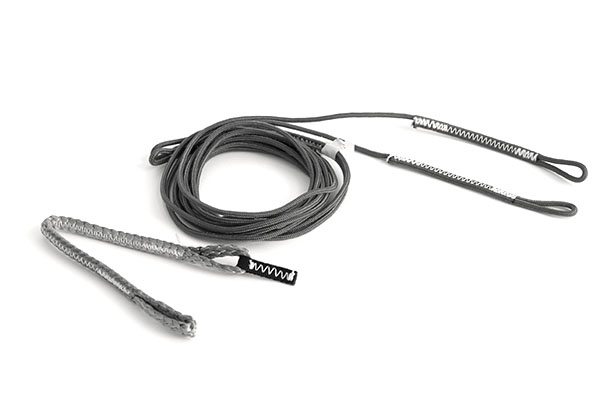 BRIDLES
Dyneema lines with a polyester sleeve for protection, Logic V-bridles with triangle construction for stiff arc support.
---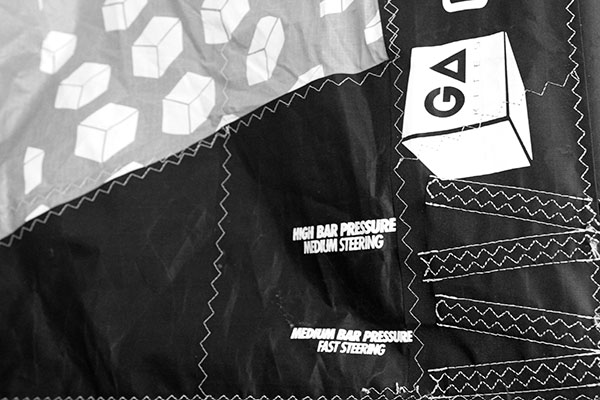 COMPUTER AIDED CUTTING
Fabric panels are cut with a computer controlled plotter for highest quality.
---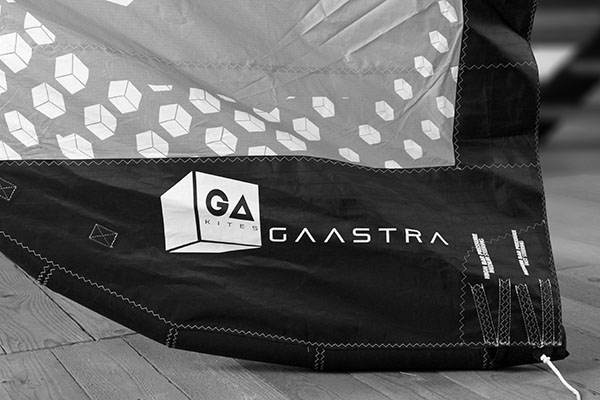 DACRON
The high-density polyester Dacron, impregnated (waterproof) and polyurethane coated creates excellent dimension stability and lowa water absorbtion.
---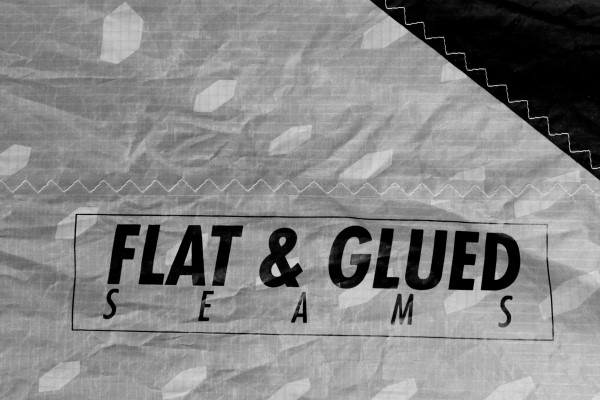 KITE-BODY SEAMS
Triple zick-zack sewed and glued flat seams result in less turbulences on the wing surface.
---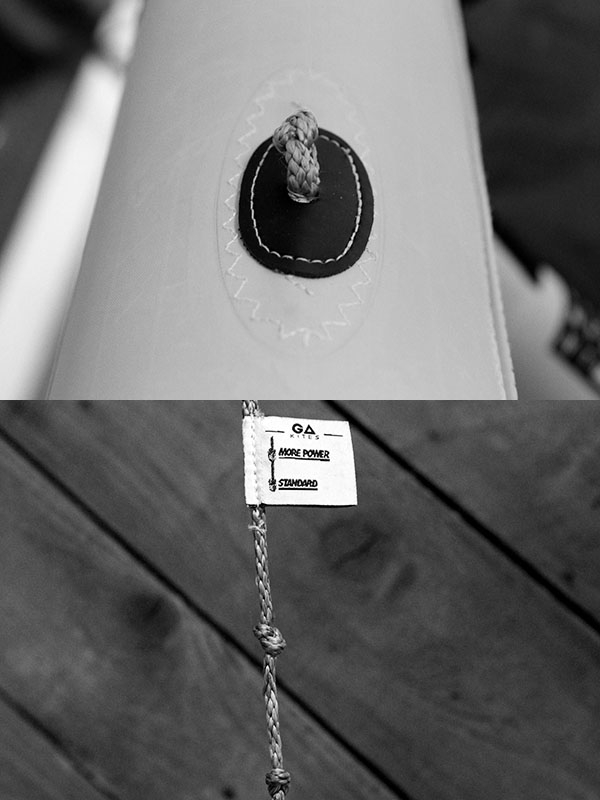 KOOK PROOF CONNECTIONS
It's impossible to mix up lines with the kook proof connections to the kite.
---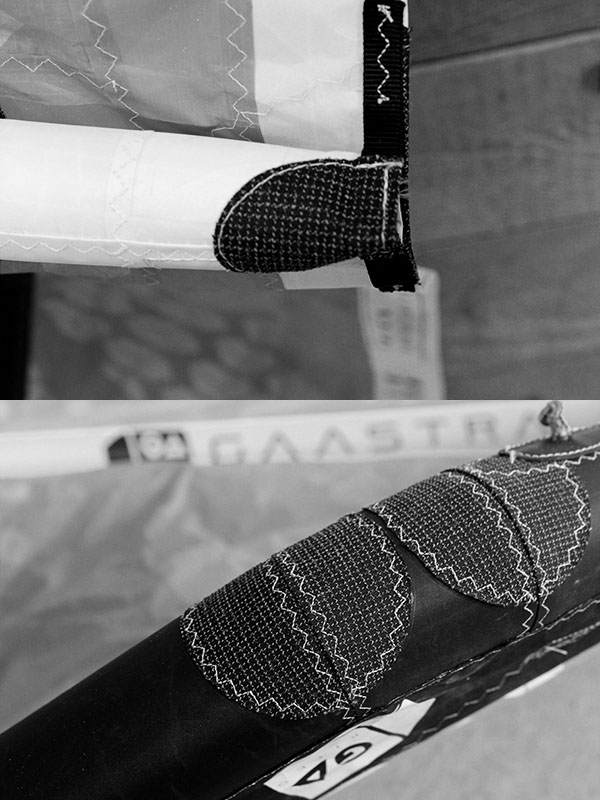 PROTECTION
Heavy duty and super light Kevlar patches in the tip range prevent abrasion at the typical spots. Dacron panels provide force distribution of the connection points.
---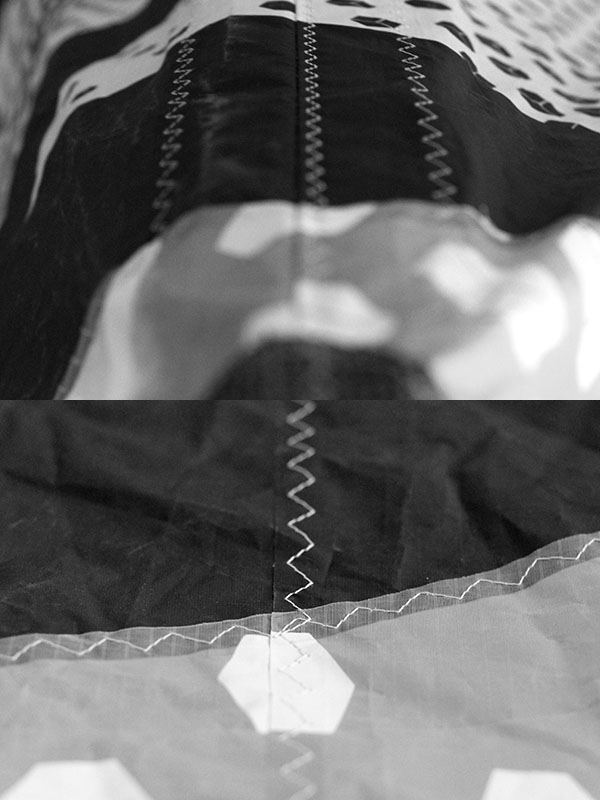 SPINNAKER
Special PU-coated, extra light (48g/m2) double rip-stop polyester fabric for a perfect balance of tear strength and dimension stability.
---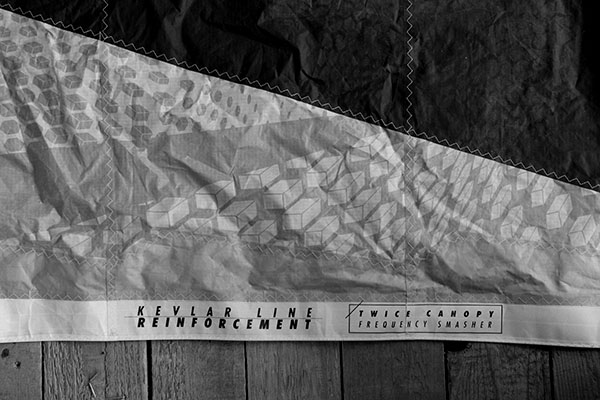 TE CONSTRUCTION
The reinforcement of the TE with a Kevlar TM line makes the dimension of the TE stay the same forever. Kevlar does not shrink or stretch. Stiff lines create a crisp bar feeling due to lack of stretch in the TE. The special shape of the double spinnaker panel brakes down high frequencies and prevents fluttering even after many hours of use.
For instant answer - open the chat and ask your question. We're active 9.00-17.00 CET.
Is it afterhours? ​No problem - leave us a message and we'll respond early the next day.
​+48 513 020 570
For those who prefer phone calls - that's our number. You can give us a ring between 9.00-17.00 CET.