GA x TABOU Wingfoil package - Wing Poison + Pocket Air board + Hybrid Wing Foil
Wing sizes: 2.2 / 2.8 / 3.5 / 4.2 / 5.2 / 6.2 / 7.2
Board sizes: 5'4 / 5'8 / 6'0 / 6'2
Foil variants: 1450 HP / 1500 FREE / 1750 HP / 2000 FREE
Complete wingfoil package for riders starting their adventure with this sport (board 6'2 or 6'0) or for more advanced riders looking for small agile board for freestyle or wave (board 5'8 or 5'4).
All foils are available with 72cm fusealage and foils with 1750 HP and 2000 FREE wings are also available with 85cm fuselage.
Set components
---
GA POISON WING
The Poison quickly established itself as one of the lightest and most balanced wings in 2021 and a completely redesigned shape and construction will further boost its performance in 2022. With an updated profile, reworked skin tension and a Kevlar line in the trailing edge, the Poison provides incredible dimension stability, speed and controllability in a huge wind range. The fast acceleration and great upwind potential will make it easy for you to return into the wave lineup and catch waves for exciting rides. Thanks to the repositioned LE-handle with neoprene protector, lightweight construction and more dihedral shape, the Poison follows you neutrally, wherever you go on the wave. These features are combined with a new Dacron from Dimension Polyant, which provides a strikingly stiff and light skeleton, which leads to a direct feeling and better pumping abilities. With wing you'll get wrist leash.
---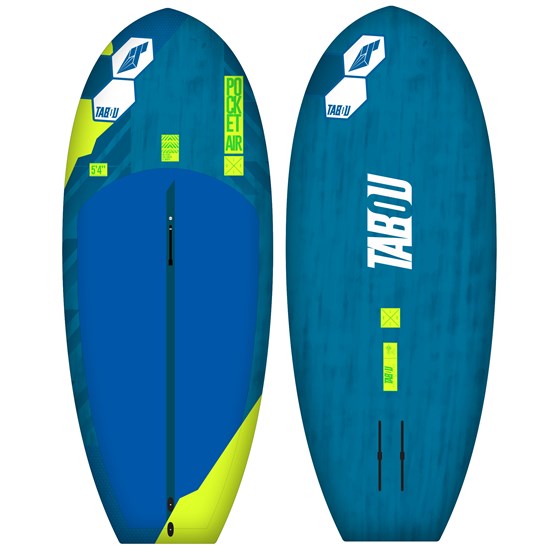 TABOU POCKET AIR BOARD
The brand-new platform for your wingfoiling experience – the Pocket Air is devoted to everybody, who wants to either experience winging for the first time or push his limits in the waves and the air. The Pocket Air offers stability and an early take-off with smooth touch downs, allowing riders of all skill levels to enjoy their wingfoiling session, but also manoeuvrability for more advanced riders, who want to foil in swell and go for jumps. Multiple foot strap insert positions add control especially in stronger winds and in combination with the mast track make the Pocket Air the perfect platform for manoeuvre-oriented windfoiling. Board is equipped with a set of footstraps.
---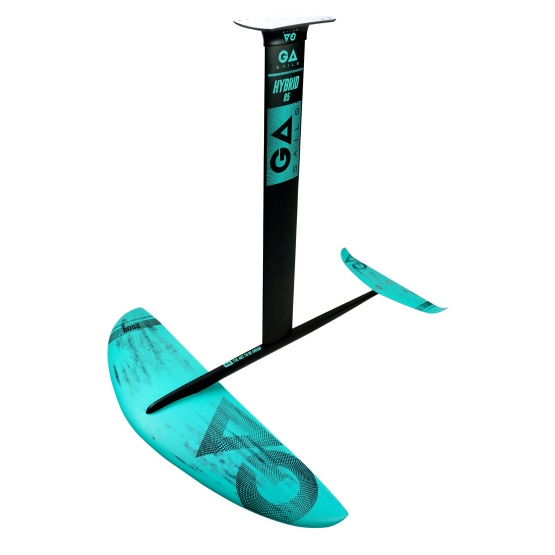 GA HYBRID WING FOIL
The Hybrid Foil with Double US Plate adapter offers allround performance and the freedom to customize the foil according to your individual requirements. A smooth and extremely early take-off, control in the air and a lot of performance potential provide both novices and advanced foil riders with the right setup for their flight. The Hybrid Wing Foil set is composed of 85cm aluminium mast, an CNC milled aluminium fuselage available in two sizes and a FREE or HP front wing. For increased agility, lift or speed, you can adjust the foil with one of the many tuning parts. The foil comes in foilbag with front wing cover.
For instant answer - open the chat and ask your question. We're active 9.00-17.00 CET.
Is it afterhours? ​No problem - leave us a message and we'll respond early the next day.
​+48 513 020 570
For those who prefer phone calls - that's our number. You can give us a ring between 9.00-17.00 CET.