PILOT - FREEMOVE
SIZES: 4.5 / 5.0 / 5.6 / 6.2 / 6.8
Easy entry sail to get you on the water looking good.
FOR WHO:
Freetime sailors looking for top performance at a maximum value.
The Pilot returns for the new season after a complete redesign. The Pilot is set up for maximum compatibility and performance for sailors looking for an economical sail. A relaxed luff curve improves compatibility with nearly any mast brand. Super simple rotation and progressive pull make the sail easy to handle and a breeze to learn on. For more advanced riders a progressive profile and compact outline provide superb maneuverability and planning power to make sure you get the most fun out of every session.
---
REINFORCEMENT BATTEN POCKET
Light and durable reinforced area, to help protect against all types of wear and tear!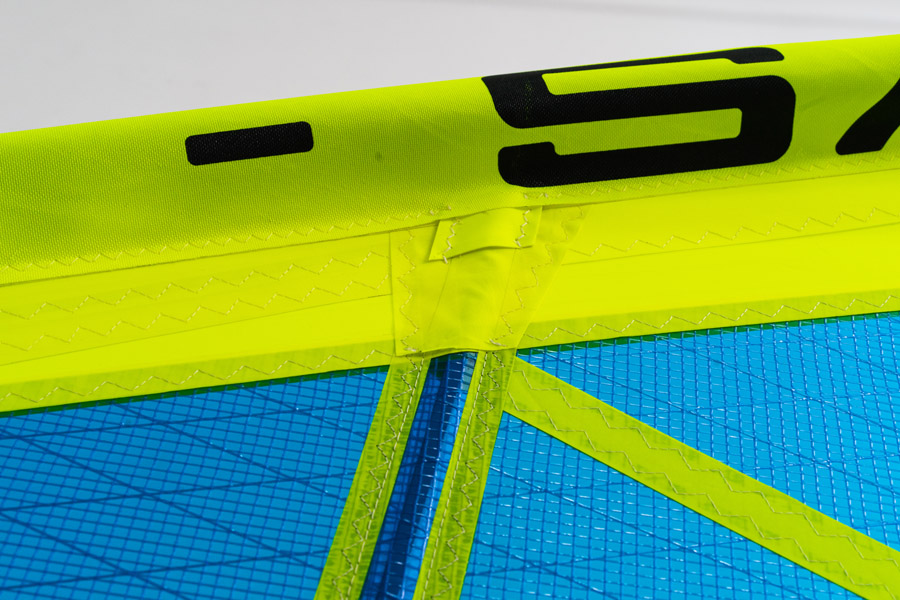 ---
INTEGRATED TENSIONER
Very light and durable for the perfect trim.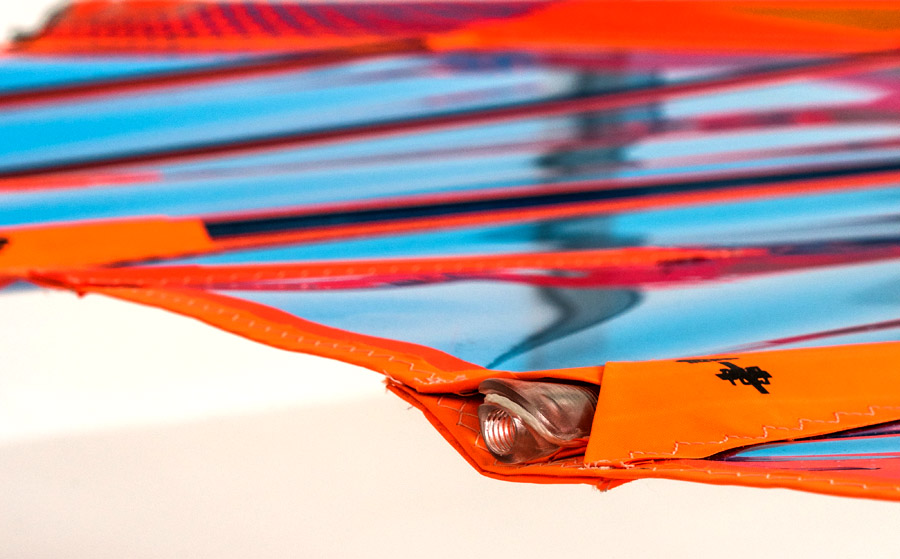 ---
VARIO TOP
The GA Vario top will not slip. Designed for maximum performance the GA vario top is easy to use and strong enough for the PWA. With set and forget system that means you only have to adjust it once. It also features:
VARIO POCKET - A simple pocket on the top of the luff sleeve allows to store away any excess webbing from your Vario Strap. No more flapping Vario Tops in the 2018 GA Sails range.
VARIO PROTECT - This little add-on for the top cap on the Vario Tops protects the adjustable webbing from breaking down from wear and tear on rough ground.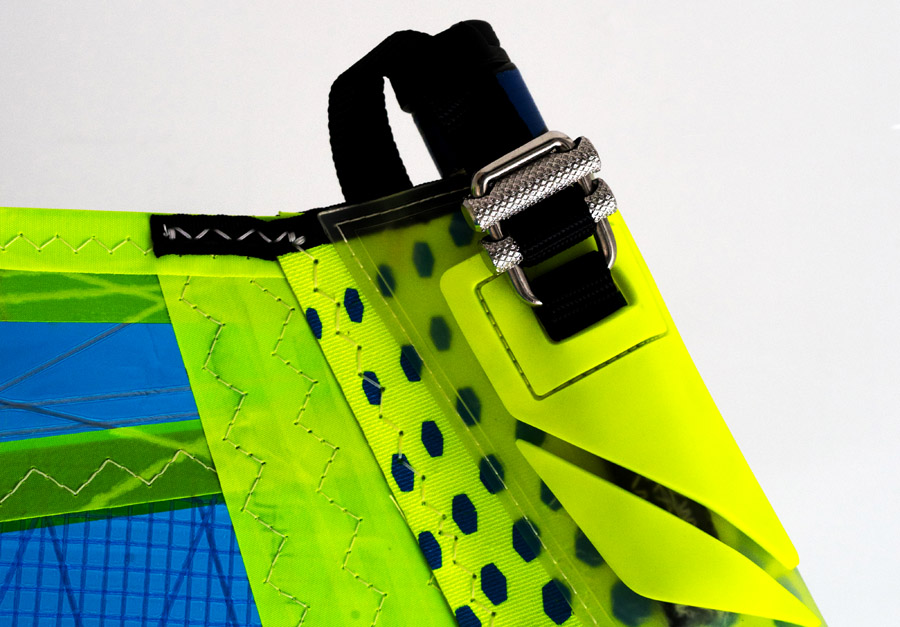 ---
C-FILM
To get the best possible colour for the longest possible time, GA has invested heavily in their film over the past season. The result is an outstanding colour that won't fade no matter what you do to it.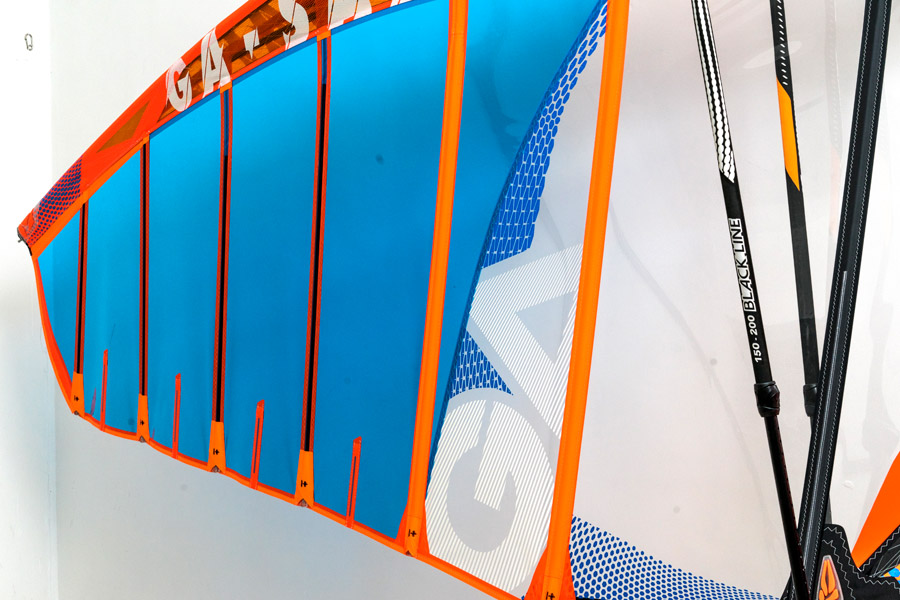 ---
MAST SLEEVE OPENING
The GA Silicon patch above the boom cutout opens the mast pocket just a little, allowing the rider to insert the mast with just one hand, without having to move up the luff.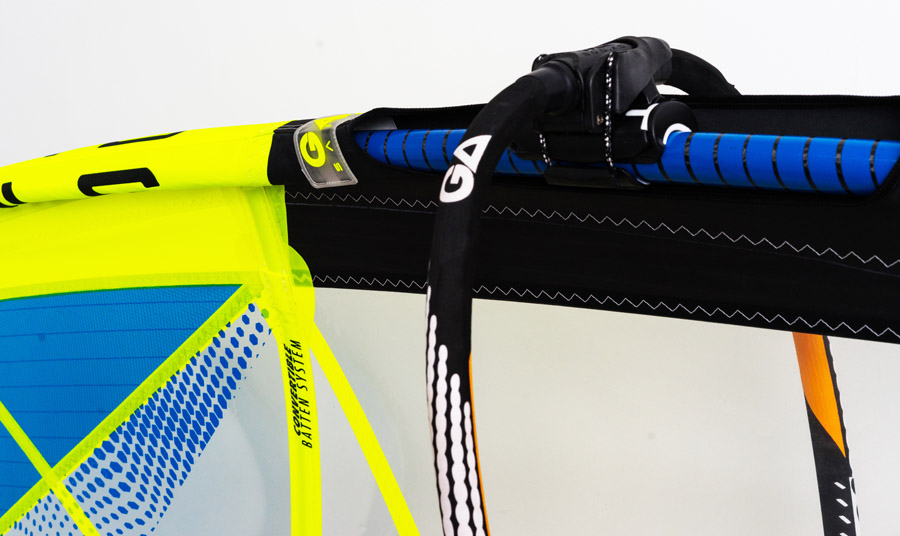 ---
TACK FAIRING
A redesign that makes the fold flow much easier. It is clean and just how it needs to be: Perfection!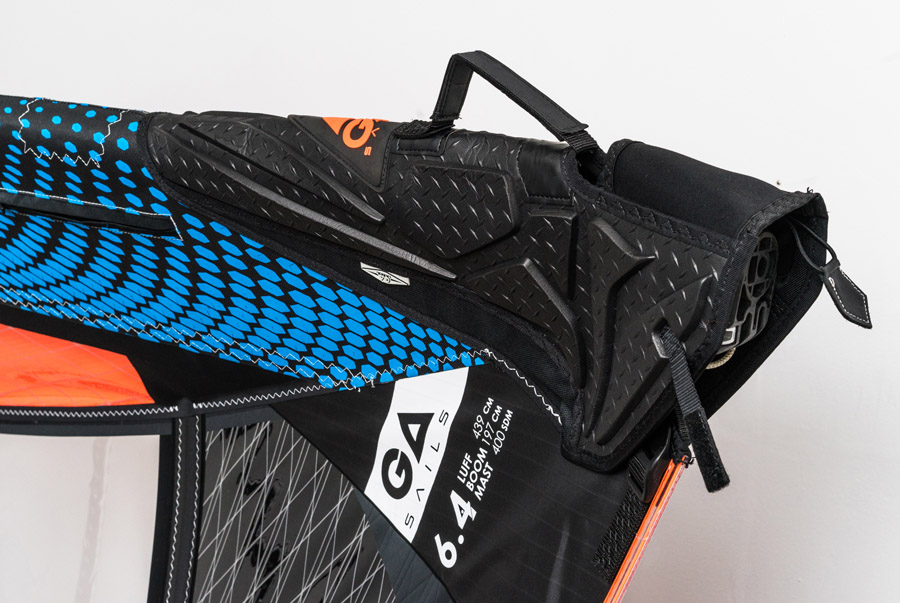 For instant answer - open the chat and ask your question. We're active 9.00-17.00 CET.
Is it afterhours? ​No problem - leave us a message and we'll respond early the next day.
​+48 513 020 570
For those who prefer phone calls - that's our number. You can give us a ring between 9.00-17.00 CET.