COSMIC - FREERACE
SIZES: 6.2 / 6.7 / 7.2 / 7.7 / 8.3 / 9.0
Power, performance and fun. The easiest high-performance camber sail on the market.
FOR WHO:
Freeride sailors and free racers wanting speed and power that´s easy to handle.
The Cosmic was designed to offer sailors looking to move into cambered sails the perfect combination of power and handling. A carefully designed luff sleeve and two cams ensure that the new Cosmic rotates as easily as a no cam sail. A new panel profile and batten layout have increased bottom end power and performance which combine with an increased upper twist to further increase maximum speed.
The Cosmic is light in the hands and much easier to handle than a full race sail. Effortless rigging and quick to plane, the Cosmic will make sure you are the first one on the water every time. It is the perfect sail choice for sailors who want the performance of a cambered sail but without any of the technical challenges of a full cambered race sail.
---
REINFORCEMENT BATTEN POCKET
Light and durable reinforced area, to help protect against all types of wear and tear!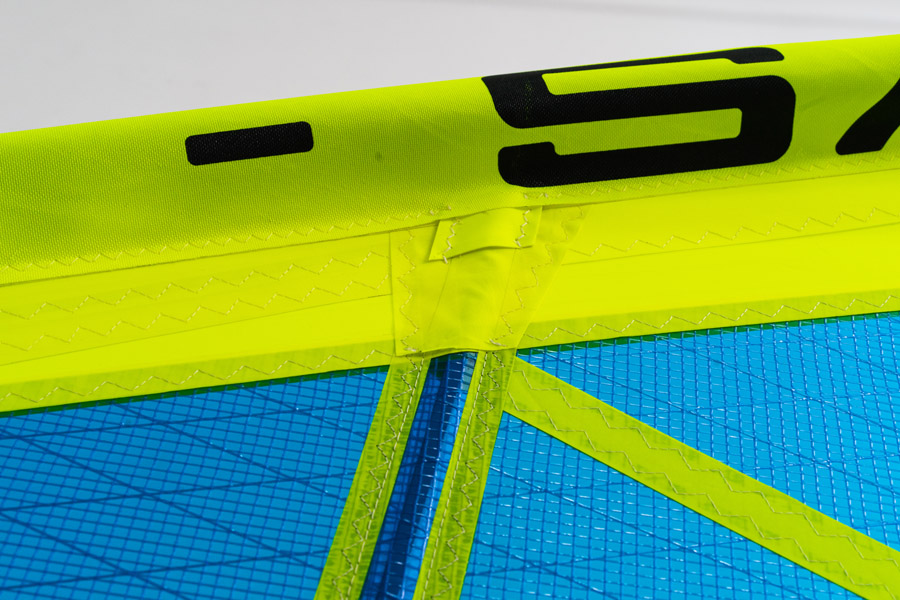 ---
INTEGRATED TENSIONER
Very light and durable for the perfect trim.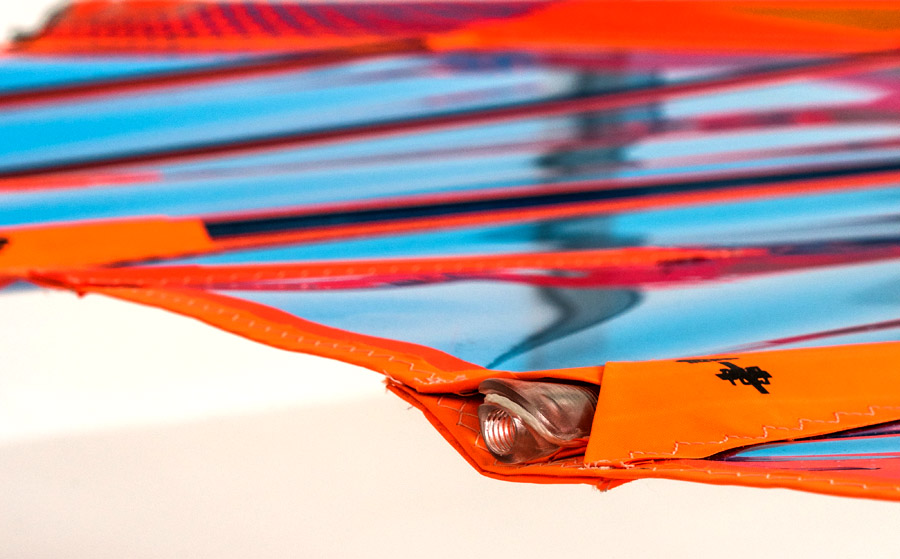 ---
C-FILM
To get the best possible colour for the longest possible time, GA has invested heavily in their film over the past season. The result is an outstanding colour that won't fade no matter what you do to it.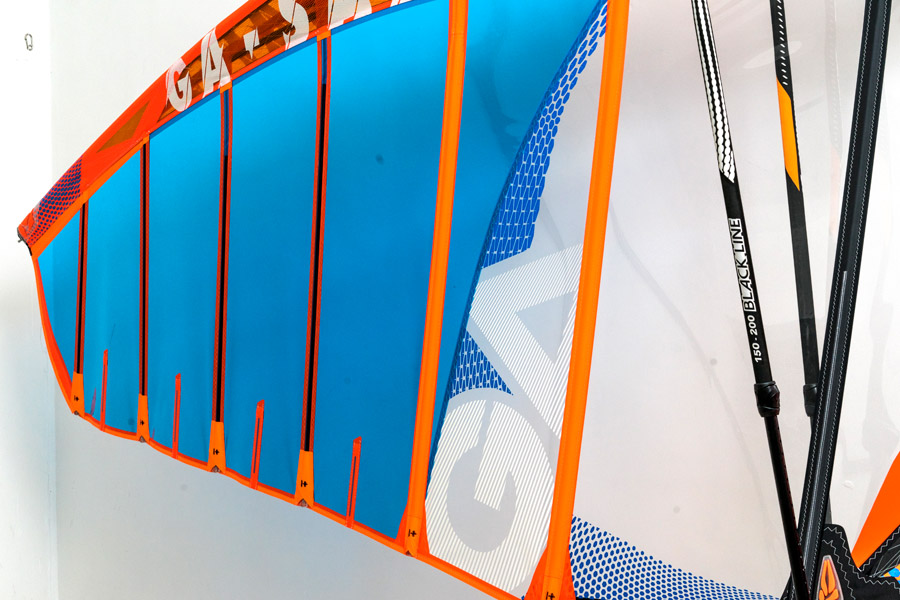 ---
MINI BATTEN
Smaller and lighter for 2018 mini battens help with the stability of the sail without adding unnecessary stiffness or weight to your rig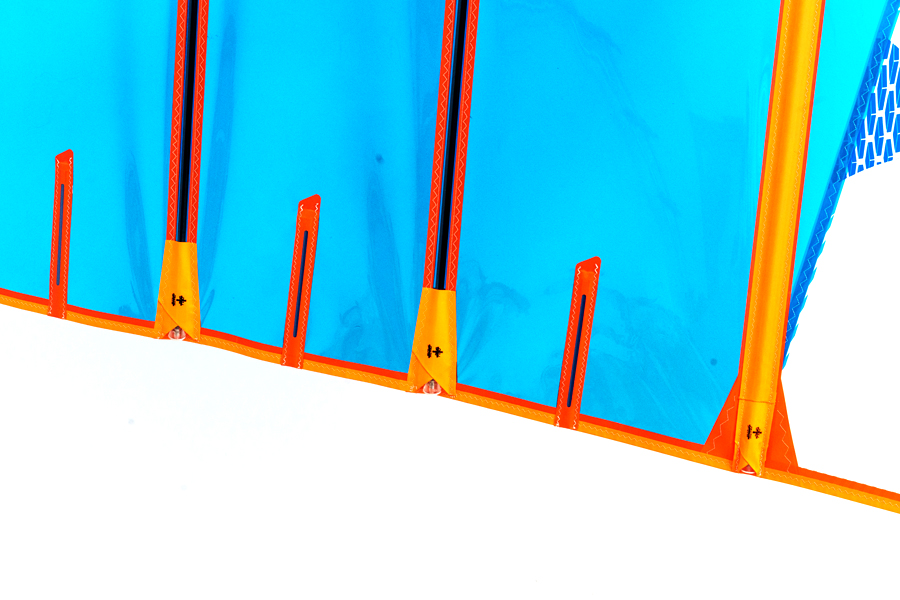 ---
POSI-LEECH
Updated for 2018 the Posi-Leech system now has a refined smooth cutout line to the first batten. Improving sail twist and response in all conditions.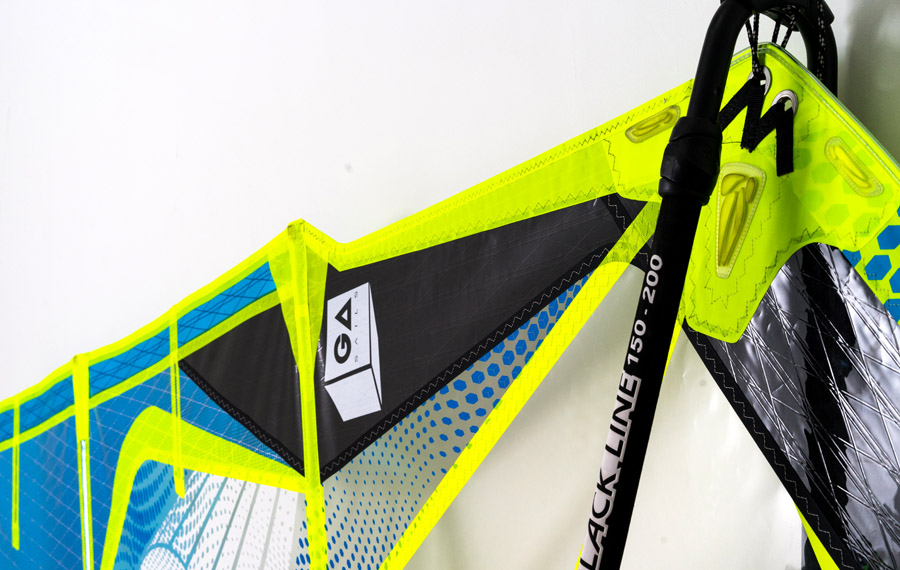 ---
TACK FAIRING
A redesign that makes the fold flow much easier. It is clean and just how it needs to be: Perfection!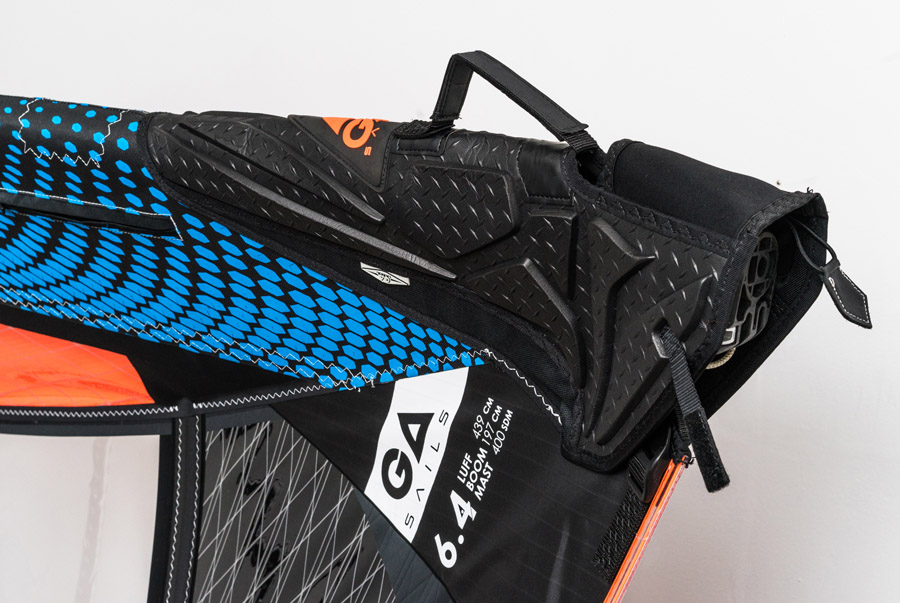 For instant answer - open the chat and ask your question. We're active 9.00-17.00 CET.
Is it afterhours? ​No problem - leave us a message and we'll respond early the next day.
​+48 513 020 570
For those who prefer phone calls - that's our number. You can give us a ring between 9.00-17.00 CET.